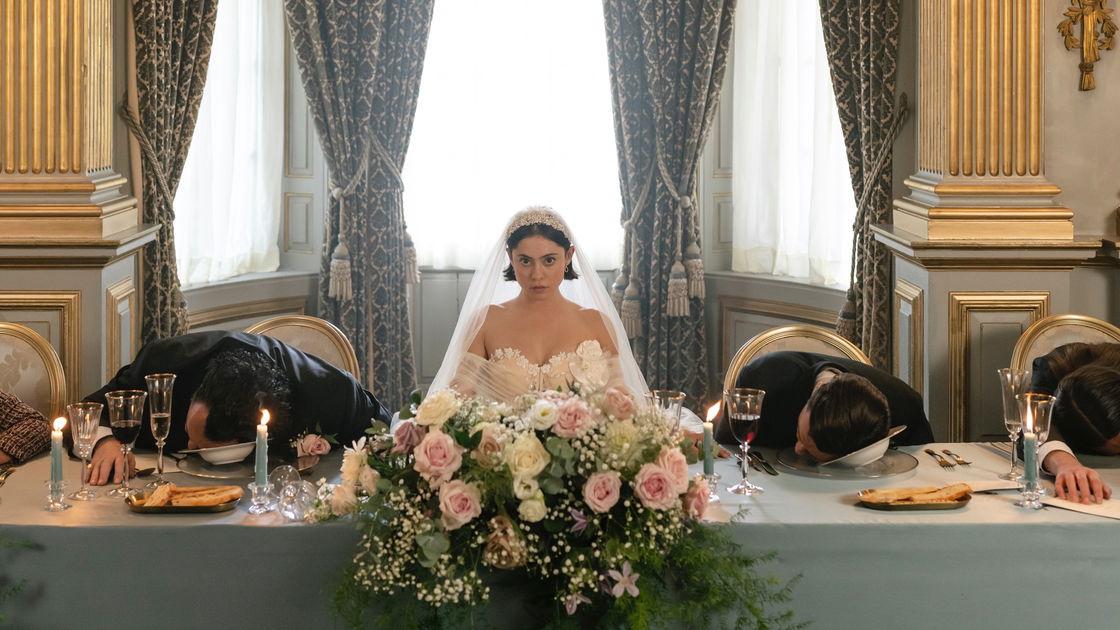 It is entitled Wedding Season - Till dead you don't part them and is a sparkling original Disney + TV series. The Walt Disney Company has released the official trailer, which shows a tight montage and well paced by the music:
advertisement
The plot revolves around Katie and Stefan: the two fall in love but she already has a boyfriend and is ready to get married. But during the festivities, something goes wrong and her betrothed and his entire family are killed! Hence a wild search to find the culprit, while the two boys Katie and Stefan return to be together.
advertisement
The biggest problem is that Katie thinks it was Stefan who killed her boyfriend and his entire family, while Stefan thinks it was Katie who orchestrated the murders in order to get rid of a future, which she didn't really want.
Both will have to prove their innocence in some way, not only to each other but obviously also to the police.
Judging from the trailer, it seems that the 7 episodes of Wedding Season - Until Dead Do Not Separate Them will not give the viewer a breather. There seems to be a lot of action and a lot of fun. The mysterious yellow vibe mixed with a sense of English humor could be a big surprise.
The Wedding Season Cast - Til Dead Don't You Part
Rosa Salazar is Katie. Protagonist of the film Alita - Angel of the battle
Gavin Drea is Stefan
Jade Harrison
Jamie Michie
Callie Cooke
Bhav Joshi
Ioanna Kimbrook
Omar Baroud
George Webster
When and where to see Wedding Season - Til dead don't you part
Wedding Season - Til Dead Don't You Part will be available in streaming within the Disney + programming calendar from 8 September with all 7 episodes of the first season.