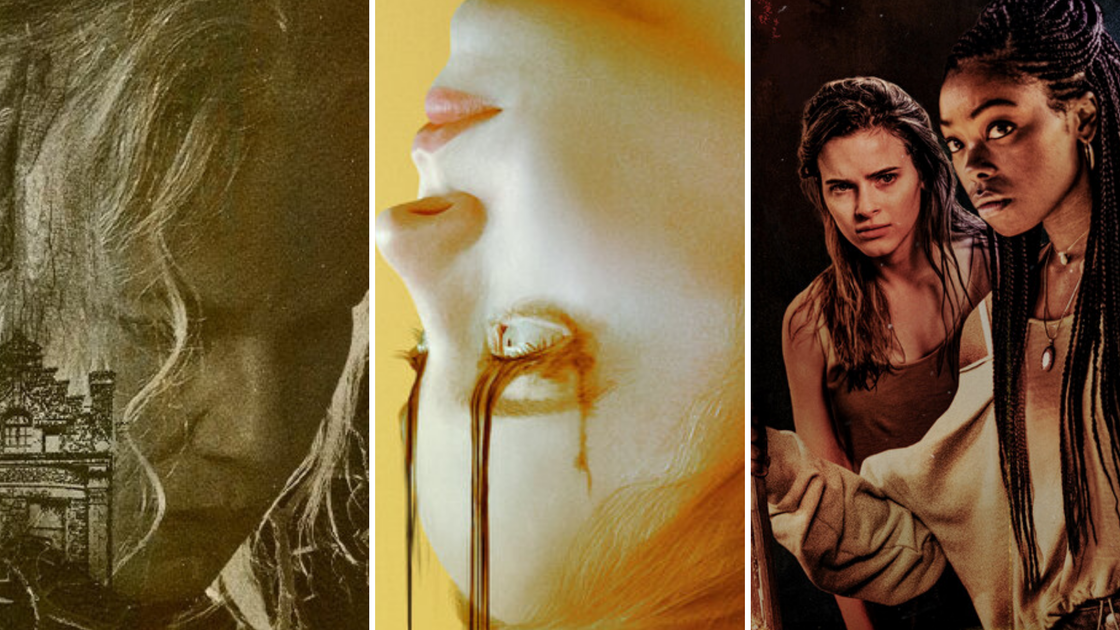 Welcome to the Blumhouse is an anthological series of films made by the independent production company founded by Jason Blum for the streaming service Amazon Prime Video. All feature films are original productions that have not been released in theaters.
Prime Video announced the project in 2020 and split it into two groups of 4 films each. The Lie, Black Box, Evil Eye and Nocturne were released in October 2020, while Bingo Hell, Black as Night, Madres and The Manor were released in October 2021.
All the films were made with low budget productions and by different directors. What unites the films is the drama / thriller genre that sometimes leads to horror. Below you will find a summary of the plot of all the titles, the trailer and an opinion on the film that he reveals to you whether it is worth seeing or not. Here are the Welcome to the Blumhouse productions in order of preference: from the most beautiful to the ugliest:
advertisement
Mothers
Director: Ryan Zaragoza
Release date on Prime Video: October 8, 2021
Screen: Madres tells the story of a young couple, Beto and Diana, expecting their first child who move from chaotic Los Angeles to a small, intimate farming community in Southern California. The Latin American community that the Mexican-born husband and journalist wife find seems to be hiding secrets.
advertisement
Madres is a must see? Ryan Zaragoza's film, set in 1977, is inspired by real events and this, as always, increases the viewer's suggestion. The story intertwines the supernatural and real aspects of the story very well, deceiving the viewer several times until the final twist, which will not leave unsatisfied.
Mothers Beto (Tenoch Huerta) and Diana (Ariana Guerra), a young Mexican-American couple expecting their first child, move to a small town in 70s California, where a ... Open tab
The Lie - The lie
Director: Veena Sud
Release date on Prime Video: October 6, 2020
advertisement
Screen: Two separated parents find themselves having to cover up a crime committed by their teenage daughter.
The Lie is a must see? The film is written and directed by Veena Sud who wrote and produced thriller TV series such as Cold Case and The Killing. With this feature Sud has found the idea for a surprising ending, managing to build a solid and credible narrative. The Lie has no horror elements, it is in fact a very intense drama / thriller.
The lie When the teenage daughter confesses to impulsively killing her best friend, two desperate parents cover up the terrible crime with a series of lies and subterfuges. Open tab
Bingo hell
Director: Gigi Saul Guerrero
Release date on Prime Video: October 1, 2021
advertisement
Screen: In the now abandoned and old Oak Springs, a group of elders gathers to play bingo and socialize. The place where they meet is run down and their bingo prizes reflect the poverty of the community. One day, however, what looks like a wealthy businessman arrives in town, transforming the bingo hall into a luxurious and flashy center where astronomical sums can be won, so high that they would change the life of any citizen of Oak Springs. All this, however, is frowned upon by the organizer of the old bingo, Ms. Lupita, who is determined to understand the true intentions of the new bingo owner.
advertisement
Is Bingo Hell a must see? If you love the b-series horror classics of the 90s, Bingo Hell is the film for you: a little splatter (you could have dared more), a little mysterious and with the right amount of fun.
Bingo hell In the Oak Springs barrio lives a strong and stubborn group of elderly friends who refuse to be bourgeois. Their leader, Lupita, holds them together as a community, a ... Open tab
Black Box - Find yourself
Director: Emmanuel Osei-Kuffour Jr.
Release date on Prime Video: October 6, 2020
Screen: A serious accident took away the wife and memory of a man, Nolan Wright, who now lives alone with his little daughter Ava. If Nolan doesn't regain his memories and his mental stability, he could lose custody of his daughter. So Nolan decides to try to undergo an experimental process devised by Dr. Lilian Brooks. Nolan's memories, however, are not easy to deal with: in his mind the man will find something that will make him doubt who he really is.
Is Black Box a must see? The film, Emmanuel Osei-Kuffour Jr.'s first feature, is structured like a large puzzle whose pieces must be put back in place by the protagonist. Nolan's adventure in his mind is scary (this is the horror component) but the film unfolds as a well-written thriller with a well thought-out final twist.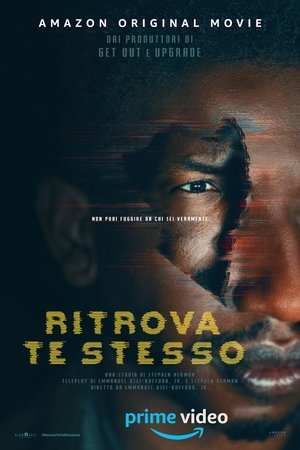 Find yourself After losing his wife and memory in a car accident, a single father undergoes experimental treatment that leads him to wonder who he really is. Open tab
The Manor
Director: Axelle Carolyn
Release date on Prime Video: October 8, 2021
Screen: An elderly lady, Judith Albright, voluntarily decides to move to a retirement home. However, the enchanting place hides a horrible secret that Judith is determined to discover.
The Manor is a must see? The film is a supernatural thriller that develops in a classic way but that gives an unexpected and not at all hypocritical ending, which is worth seeing.
The Manor When a mild stroke diminishes her ability to care for herself, Judith Albright (Barbara Hershey) moves into Golden Sun Manor, an assisted living facility with ... Open tab
black as night
Director: Maritte Lee Go
Release date on Prime Video: October 1, 2021
Screen: An African American teenager and her friends find themselves fighting vampires in New Orleans.
Is Black as Night a must see? The film is structured as a low-budget modern action / horror that does not find original ideas to deviate from a saturated genre. The most interesting aspect of the film is found in the figure of the vampire, who is seen by the poor as a possibility of social revenge.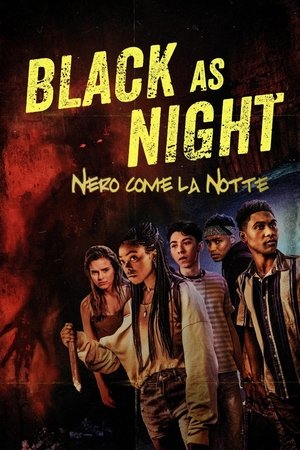 Black as the night An enterprising girl driven by revenge, along with her trusted friends, spends all summer defeating the vampires who terrorize New Orleans. Open tab
Nocturne - Nocturne
Director: Zu Quirke
Release date on Prime Video: October 13, 2020
Screen: The story revolves around the rivalry of two twins who attend a major music academy. Both are preparing for a rehearsal that could make them debut at a prestigious concert. One of the two sisters, however, is better than the other, but one day the twin who has lived in the shadows until that moment finds a mysterious notebook, which will guide her to success.
Nocturne is a must see? The plot mirrors that of many other films where the protagonist makes a sort of pact with the devil to get what she wants. The story unfolds quite slowly, but that wouldn't be a problem if everything wasn't predictable from start to finish.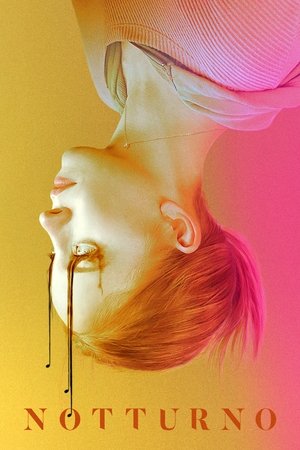 Notturno At a prestigious art academy, a shy music student discovers a mysterious notebook that belonged to a recently deceased classmate. Thanks to this she will start putting in ... Open tab
Evil Eye - The eye of evil
Directed by: Elan Dassani and Rajeev Dassani
Release date on Prime Video: October 13, 2020
Screen: Due to a dramatic past, Usha is an Indian mother who is too apprehensive of her daughter Pallavi, who has moved to the United States. When Pallavi meets a guy she likes and with whom she bonds, she Usha sees evil in him.
Is Evil Eye a must see? The film presents itself as a thriller that is based, on the part of the viewer, on believing or not in Usha's paranoia. The story in its first part is not exciting, since it is clear that only the ending will reveal the truth about the boy from Pallavi. There is no jolt and no tension in Evil Eye.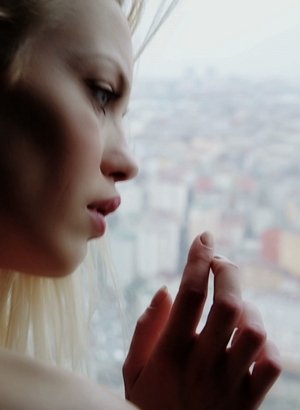 The Evil Eye Open tab