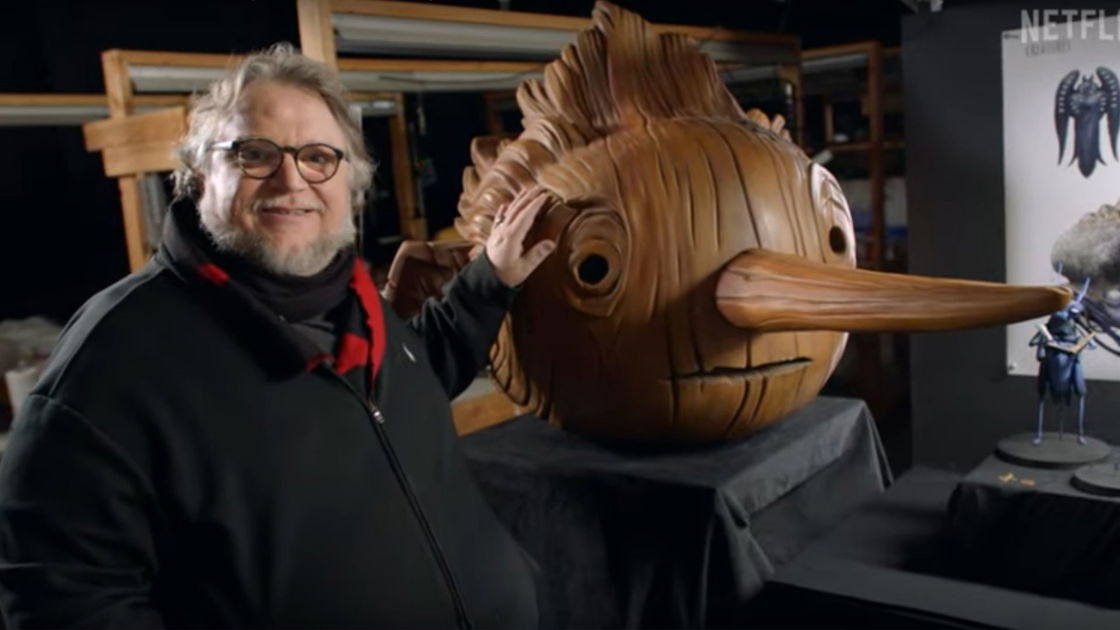 The behind the scenes of Guillermo del Toro's Pinocchio film was presented at the Netflix TUDUM 2022 event. This version of Collodi's book will narrate the adventures of the puppet so loved by children. The film will be released exclusively on the Netflix platform on December 9, 2022. Here is the video introduced by the director's voice:
advertisement

In the video, the director talked about his love for the stop-motion animation technique, that is the technique in which real models are created which are then moved by the film technicians a few millimeters during the making, and photographed in each new pose. so you can create the illusion of movement by joining the images together in a real video. With this technique, also known as "step one", films such as Nightmare Before Christmas, a much loved work by the public created by Tim Burton, and ParaNorman, a film with zombies and ghosts of 2012 have been made.
Del Toro underlined how important art and craftsmanship were in the making of the film, and how much he wanted to bring the beauty of painting, sculpture and engraving to the public.

The director added that the story of Pinocchio, born from the imagination of the Italian writer Carlo Collodi, is a classic story that he carries in his heart, which people have loved for centuries; the original text was in fact published in 1883. This classic story has been translated into the world of cinema and TV series several times, including the Disney film of the same name from 1940, much loved by the public, and the two Italian films, both simply titled Pinocchio directed by Roberto Benigni and Matteo Garrone, respectively in 2002 and 2019. In addition, director Robert Zemeckis, famous for works such as Forrest Gump and Back to the Future, created Pinocchio in a live action version for the Disney + platform. So del Toro's new film joins a series of famous adaptations and competes directly with works that are well known globally. All that remains is to wait until December 9, 2022 to understand if Guillermo del Toro's Pinocchio will have the same success as its illustrious predecessors.
advertisement
In order not to miss any news, subscribe for free to our Telegram channel at this address https://t.me/nospoilerit.