Sarah Paulson demonstrated her many talents on the stage of The Tonight Show.
The actress is not only great at switching between characters, but she can even rap.
advertisement
#Jimmy in fact he involved her in a small performance on the notes of the song Shoop. It is a 1993 hit by the group Salt-N-Pepa.
After a moment of hesitation, Sarah got up in her elegant and romantic white dress and started singing really great!
FOX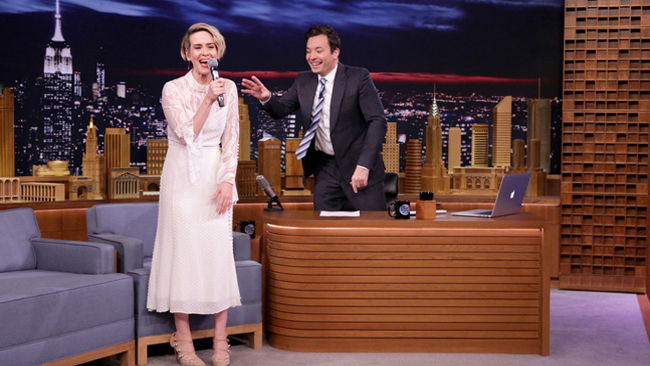 The actress did not just sing, but also gave a nice interview. In fact, you spoke of Marcia Clark and her joy of receiving an Emmy for #American Crime Story.
She also focused on her satisfaction in being able to change the image of the prosecutor, giving her the credit she deserved.
ABC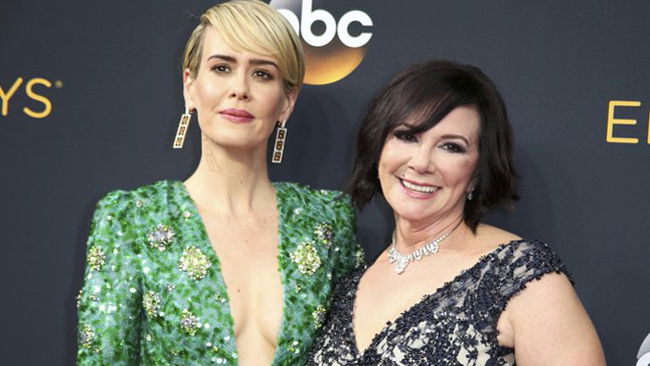 During the interview, Sarah also pleased fans of #American Horror Story making a cryptic reference to the surprises of the new series.
advertisement
It looks like something really important is going to happen, but obviously we don't know what. The actress hasn't revealed anything secret even to Jimmy Fallon!
In short, the interview with Sarah was full of topics and revelations intended for fans of the TV series.
advertisement
If you want to watch this and other crackling interviews #Jimmy Fallon, don't forget to tune in at 22,45pm on FOX.