Truth or door: this is the name of the game of #Tonight Show which represents a variant of the very famous "Truth or Dare".
But if you refuse to answer truthfully a question that is asked of you, instead of a punishment, you get one port. Behind which anything can hide.
advertisement
The contestants of the episode that we will see in its entirety tonight on FOX, in the original version subtitled in Italian, are two actors: the great Samuel L. Jackson and the young woman Gina Rodriguez, in the cast of Deepwater Horizon with Mark Wahlberg.
Fans of the TV series also know her as the protagonist of the funny Jane the Virgin.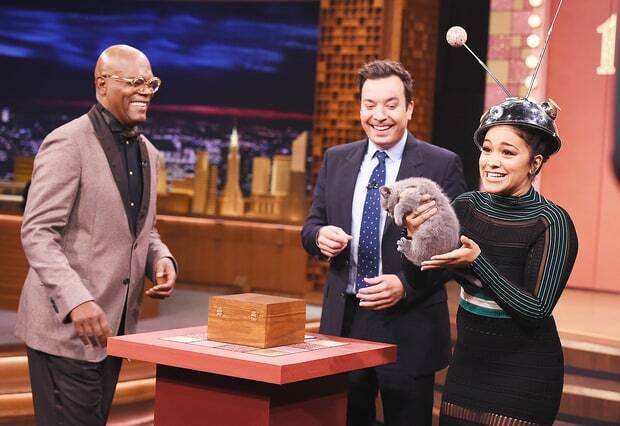 To play first is Samuel L. Jackson, historical interpreter of cult films such as Pulp Fiction, Django Unchained, Star Wars (Episodes I, II and III), Die Hard - Duri a Die and The Avengers.
The first question he is asked is dry, direct, relentless:
advertisement
What is your biggest fear?
he asks #Jimmy Fallon. And after a half smile, the answer is quick: the better the door ...
When asked which door he wants to open, the actor has no doubts:
Number one!
advertisement
he says, in Italian.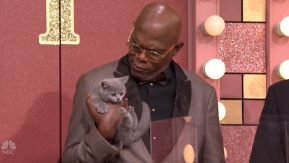 And here's what he gets: three kittens. The challenge is convince them in twenty seconds to go to see his film.
Between parodies of advertising launches and a good dose of profanity promptly covered by "beeps", the actor ends up terrorizing the poor kittens enough.
advertisement
So, for the rest of the show, one of them will stay with him. In your arms, to be pampered.
Don't miss out the continuation of the game: you will see some good ones!
Appointment on the Tonight Show with Jimmy Fallon tonight on FOX, at 22.45pm.