It's called "bobbing for apples" (or "apple bobbing") and it's a classic game in America, especially during the Halloween party.
It consists in catching as many apples as possible, in a given time, from a bucket in which the fruits float. Using only the mouth.
advertisement
And when #Jimmy Fallon challenges his host, the gorgeous actress #Priyanka Chopra- star of #Quantum - playing with them ... He ends up taking them with a good reason.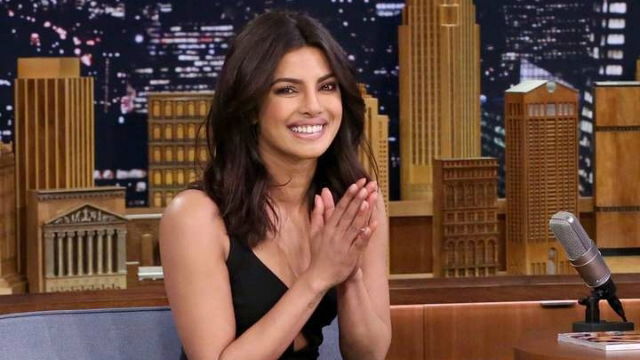 Priyanka, specifying that she leaves at a disadvantage, being Indian and not American, lends herself to the game with sympathy and availability, having a lot of fun.
And proving to be a free-spirited and witty girl, as well as talented.
In the US, the actress who plays the role of #Alex Parrish in Quantico she is famous for always being ready to get involved, without ever fear of being "imperfect" or in funny situations.
advertisement
That of apples, for example, is not the only "battle" against Fallon he has faced ...
Tonight on FOX, at 22.45pm, don't miss the episode of #Tonight Show with Jimmy Fallon which sees her as the guest of America's most beloved host, always ready to entertain guests and audiences with her irresistible gags and fantastic interviews.
In the meantime, here is our video interview with Priyanka made on the occasion of the ABC Summer Tour in London.
advertisement