#Norman Reedus has pleased all fans of #The Walking Dead participating in The Tonight Show and letting slip some information about the series.
#Jimmy has he perhaps managed to unravel the secret of secrets, namely who will die in the new season of the series?
advertisement
Not exactly, Norman just said that not all fans will be happy!
FOX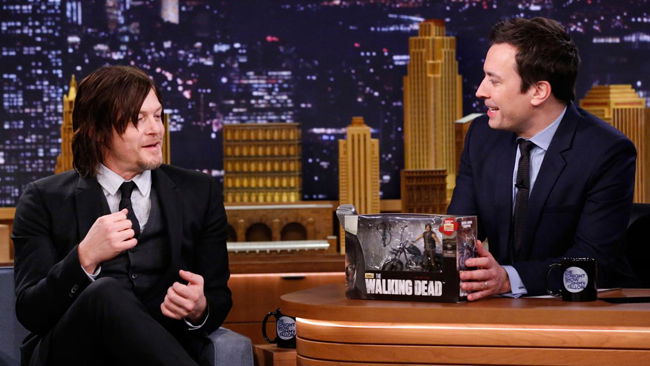 Therefore, no mystery has been revealed, but Norman has lent himself to rise to the chair and to assign virtual prizes to his fellow series.
For example, who is the colleague who needs only one take because the first one is usually good? It is a tie: Danai Gurira (#Michonne) and Andrew Lincoln (#Rick Grimes)!
Who is the best at memorizing the part? Norman had no problem admitting it: him!
advertisement
Who's the best at hitting the dance floor at cast parties? Alanna Masterson (#Tara Chambler), at least according to Norman.
And who is the most skilled at keeping The Walking Dead's secrets?
It seems that the one you will never know anything from is Lauren Cohan (#Maggie Greene)!
EW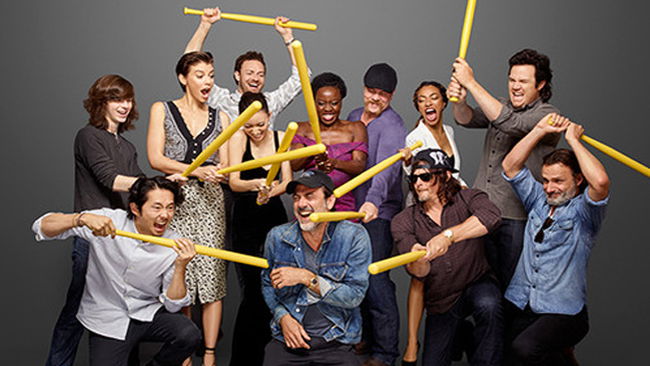 If you don't want to miss all the interviews and previews of the #The Tonight Show, don't forget to tune into FOX at 22,45pm.
advertisement