Appointment in style of Lady and the Tramp at The Tonight Show.
The unsuspecting Dakota Fanning was a guest of Jimmy Fallon to promote Ewan McGregor's American Pastoral.
advertisement
The film, also presented at the Rome Film Fest 2016, sees her play the role of the young terrorist daughter of the protagonist.
A serious topic, therefore, and an important test for the 22-year-old actress who measured herself against a complex character characterized by language difficulties. In fact, her character suffers from stuttering.
Dakota, however, in recent times has also been talked about for the statements about her love life.
After the breakup with her boyfriend, the model Jamie Strachan, he defined "horrible" the world of first dates.
advertisement
In fact, the actress called classic first date dinners horrifying. And here is that immediately Jimmy proposed for one dinner for two with spaghetti and meatballs with sauce.
FOX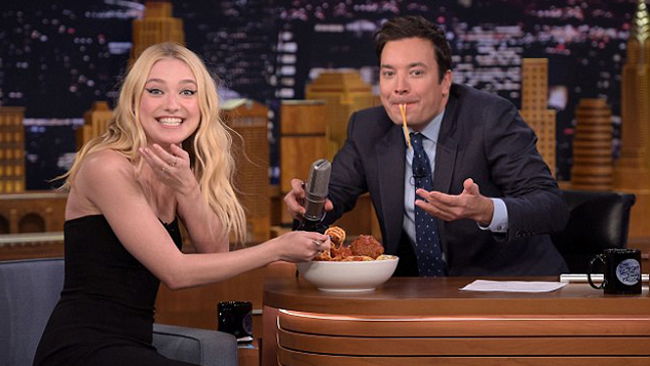 According to Dakota, the worst thing is going to dinner and not knowing what to choose so that you can eat and talk without getting creamed and without food residues getting into your teeth.
Spaghetti are obviously banned, even if to be honest he rolled them even better than an Italian!
advertisement
To see these and other funny moments of the #The Tonight Show, tune in at 22,45 on FOX: #Jimmy Fallon is always ready to make you end the day with a smile!