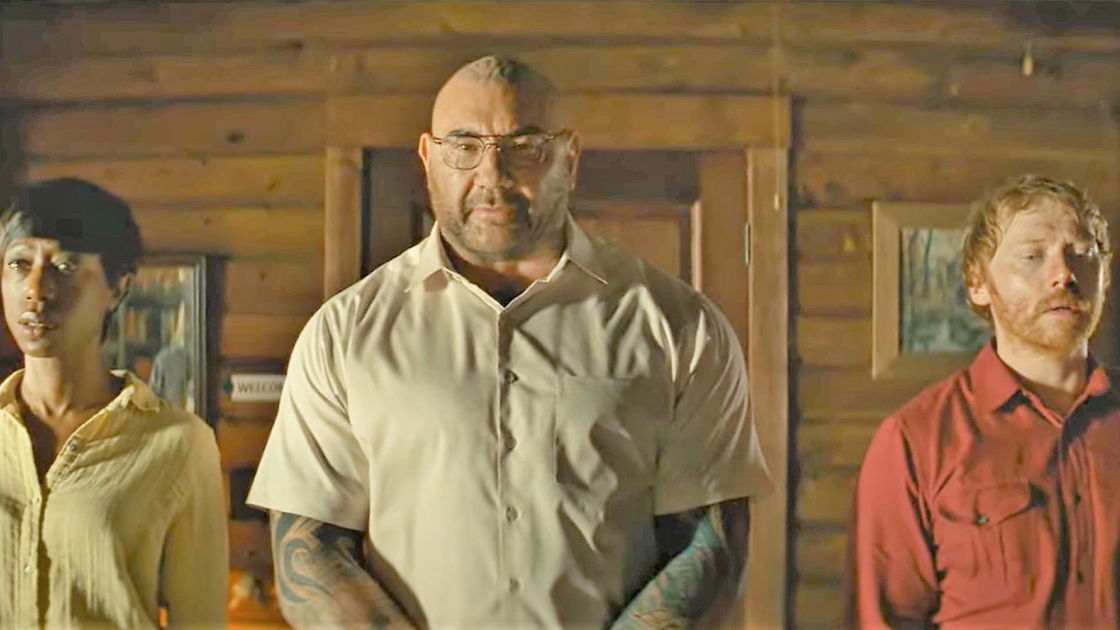 Universal Pictures shared the first trailer for Knock at the Cabin (original title Knock at the Cabin), the new horror film from director M. Night Shyamalan.
advertisement
The film is based on Paul G. Tremblay's 2018 book "The House at the End of the World" and is the first cinematic adaptation of the work. News of the project was revealed by the director himself in April 2022.
Plot of Knock on the door
An Apocalypse is coming in the story of Knock on the Door. Andrew and Eric, a couple of gay parents, along with their daughter Wen are still oblivious to everything; so they go on a holiday in the countryside and settle in a shed. At a certain point four strange individuals knock on their door who take them hostage and force them to follow their rules in view of the imminent Apocalypse.
Universal Pictures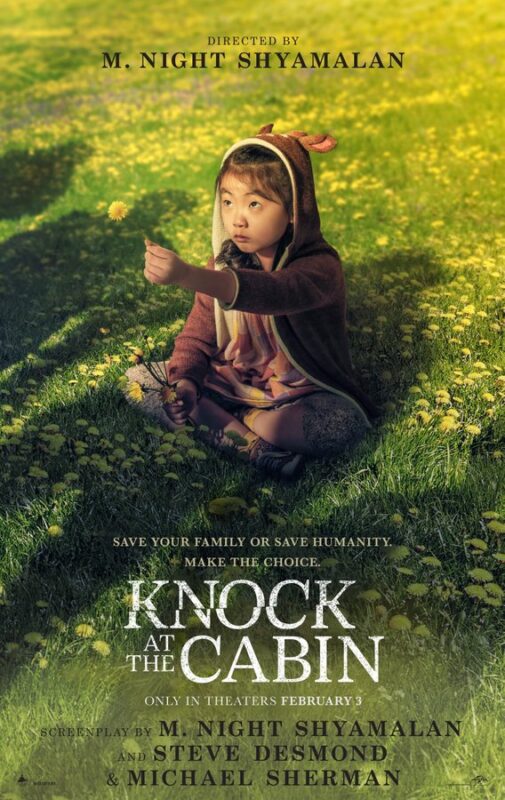 The cast of Bussano alla porta
The main actors of the cast of Bussano alla porta are:
Jonathan Groff as Andrew
Ben Aldridge as Eric
Kristen Cui is little Wen
Rupert Grint will be Redmon
Abby Quinn plays Sabrina
Nikki Amuka-Bird as Adriane
Dave Bautista as Leonard
William Ragsdale as Eric's father
Grint, Quinn, Bautista and Amuka Bird play the four characters who go knocking on the door of the shed where the family is staying.
advertisement
M. Night Shyamalan wrote, produced and directed the film, with Steve Desmond and Michael Sherman as co-writers, Marc Bienstock and Ashwin Rajan as co-producers and with Steven Schneider, Christos V. Konstantakopoulos and Ashley Fox as executive producers. Knock at the Door is a co-production between FilmNation Features, Wishmore Entertainment and Blinding Edge Pictures.
The film Knock on the Door will be released in US theaters on February 3, 2023, distributed by Universal Pictures.
The best images from the Knock on the Door trailer
advertisement
Universal Pictures
Universal Pictures
Universal Pictures
Universal Pictures
Universal Pictures
In order not to miss any news, subscribe for free to our Telegram channel at this address https://t.me/nospoilerit.