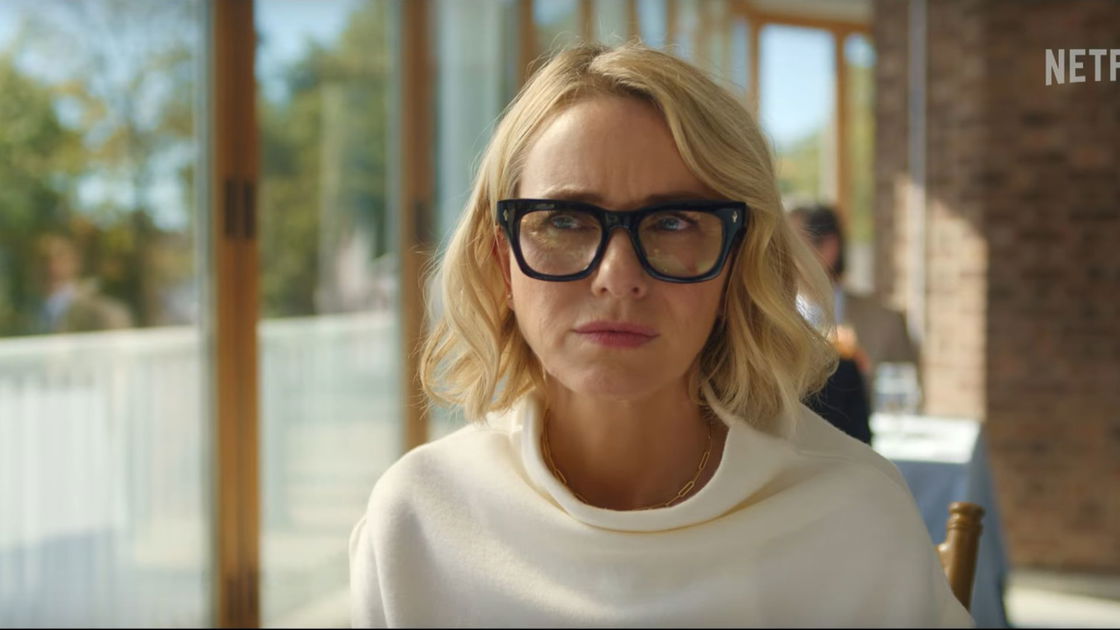 The streaming platform Netflix presented the miniseries The Watcher, a thriller starring Naomi Watts and Bobby Cannavale. The release date has been set for October 13, 2022. The trailer was presented during the TUDUM 2022 event. Below is the trailer:

This is a particularly disturbing trailer. At the beginning we see a couple with children who move to a new house, very nice and big, in a neighborhood with a quiet and peaceful appearance. However, the girl, played by Naomi Watts, finds a mysterious letter from someone who claims to have been assigned to supervise the protagonists. An electronically altered voiceover says:
Your home is my obsession. And now you are too.
Is it a cursed house? The voiceover continues saying that the house asks for young blood. The male protagonist, played by Cannavale, finds new letters and his wife is advised by a woman, perhaps a fellow citizen, to sell the house. The atmosphere gets darker and darker, and the family seems more and more scared. The trailer closes with the pair of protagonists who venture into a strange tunnel, and find an unrecognizable dark figure in front of them. The husband yells: "Who are you?".
advertisement
advertisement
The Watcher storyline
Conceived by Ryan Murphy in collaboration with Ian Brennan, the series follows a married couple, Derek and Maria, to their new home in New Jersey. A series of anonymous letters, signed "The Watcher", begins to arrive at the home of the protagonists. Who is watching them and why? What is special about the house that Maria and Derek bought? Why do many people advise their family to leave, while others downplay and argue that this is a joke? You can find out on October 13, 2022, when The Watcher will be released exclusively for the Netflix platform.
The cast of The Watcher
Bobby Cannavale plays Derek Broaddus
Naomi Watts plays Maria Broaddus
Mia Farrow is Pearl
Margo Martindale as Mo
Noma Dumezweni in the role of Theodora
Richard Kind plays Mitch
Terry Kinney plays Jasper
In order not to miss any news, subscribe for free to our Telegram channel at this address https://t.me/nospoilerit.