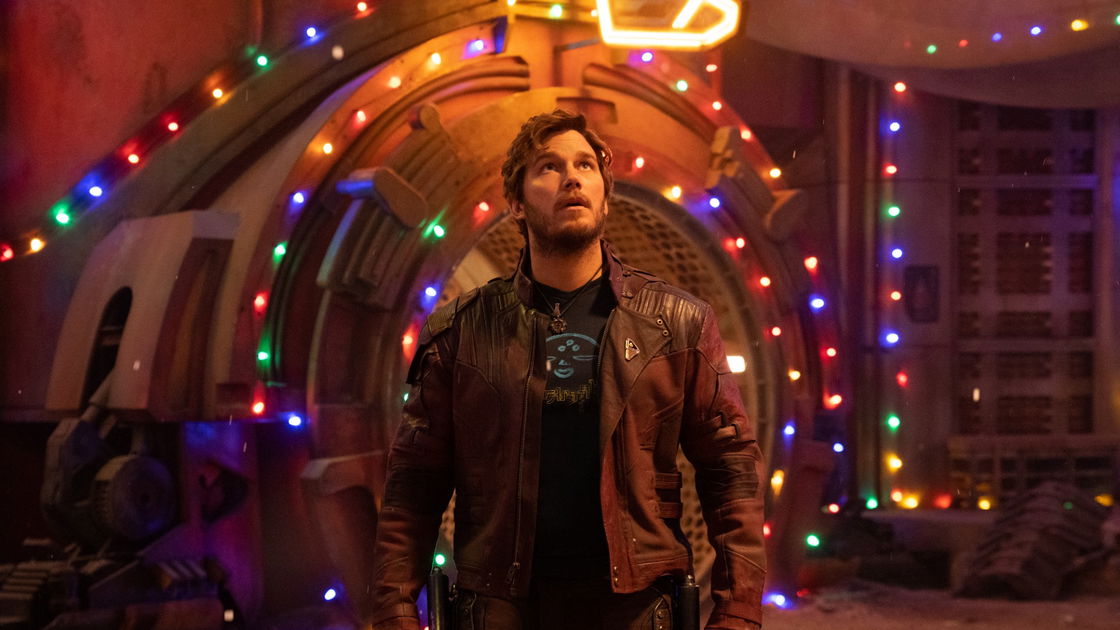 James Gunn did it: he made the perfect Christmas Special, digging into the heart of Peter Quill aka Star-Lord and all of us. The Guardians of the Galaxy Christmas Special is probably the best standalone product made by Marvel Studios for the Disney+ streaming platform.
advertisement
The Special connects in a natural (and therefore not forced) way to the first and second Guardians of the Galaxy films but also to Avengers: Endgame. There are three strong themes brought into play with the usual irony by director James Gunn: friendship, fatherhood and love.
Everything centers around Star-Lord, played once again by Chris Pratt, who is sad not to have his sweetheart Gamora by his side. The latter died at the hands of Thanos (in the film Avengers: Infinity War) but a variant of Gamora's past is still alive and Star-Lord is looking for her to make her fall in love with him once again.
Another reason Mantis thinks Peter is sad is that on Earth - the Guardians are in space in their new home aka Nnowhere - Christmas is being celebrated.
advertisement
According to Mantis and the others, this festive period for everyone reminds Quill of a bad moment in his life and more precisely a Christmas in which Yondu (who died in the second chapter of Guardians of the Galaxy) said he hated Christmas.
Peter seems sad and his friends Mantis and Drax want to surprise him: bring him the legendary Earth hero Kevin Bacon. The American actor plays himself.
In Guardians of the Galaxy volume one, Peter often talks about Kevin Bacon as if he is a character and not a human actor. Peter Quill's cinematic references are in fact those of the 80s and in particular he loves the 1984 film Footloose.
In the Guardians of the Galaxy Christmas Special - last of the Marvel 2022 releases - everything is there: friendship, love and a lot of emotion if you think of a father (the one who was Yondu for Peter) who is no longer there. But he also laughs and listens to good music.
advertisement
James Gunn has packed in less than an hour an earthly adventure seasoned with a pinch of "The Hangover", some hilarious moments with Mantis and Drax, lots of easter eggs and references to the past of the Guardians of the Galaxy and still some nostalgic tears for what is no longer there but that can be remembered with a smile.
Cover image courtesy of The Walt Disney
Comment
A multi-level special product with many themes, fun and emotion.
Pro
Funny
Moving
Deep
The music
The presence of Cosmos
Cons
It lasts too little
Groot not present