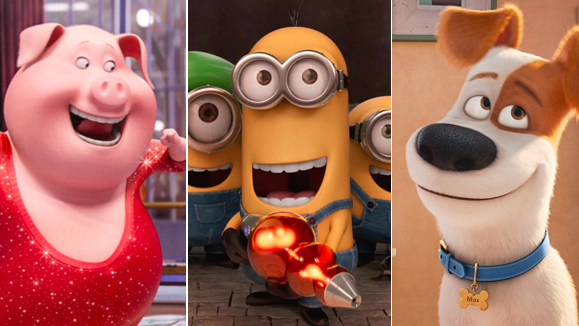 Good news for all fans of Illumination Entertainment animated characters. The studio responsible for the success of Despicable Me and Universal Entertainment announced the release dates of three sequels for as many franchises.
First, the biggest news, which concerns one of the most popular musicals of the year. Following the box office success, Sing will officially have a sequel - presumably chock full of pop songs and contemporary music stars like its predecessor. Song 2 has a release date set for December 25 2020: a nice Christmas gift for music lovers who have already expressed the desire to revisit a world populated by singing animals.
advertisement
Speaking of animals: even The Secret Life of Animals has feasted on its production and distribution houses. Pets 2, a long-time confirmed sequel, is expected to hit US theaters on July 3 2019. The new animated adventure has therefore been postponed by one year (the initial date was 13 July 2018), which will tell us what pets left unsupervised by their owners do.
advertisement
Finally, another small delay, this time on the front minions 2. Gru's yellow sidekicks will return for their sequel the July 3 2020. Something about their perfect plans delayed the US theatrical release, originally scheduled for June 10 of the same year.
Sing was released in Italian cinemas on January 4th. Here you can find our review of the film, directed by Garth Jennings.
.
Via Variety
In order not to miss any news, subscribe for free to our Telegram channel at this address https://t.me/nospoilerit.