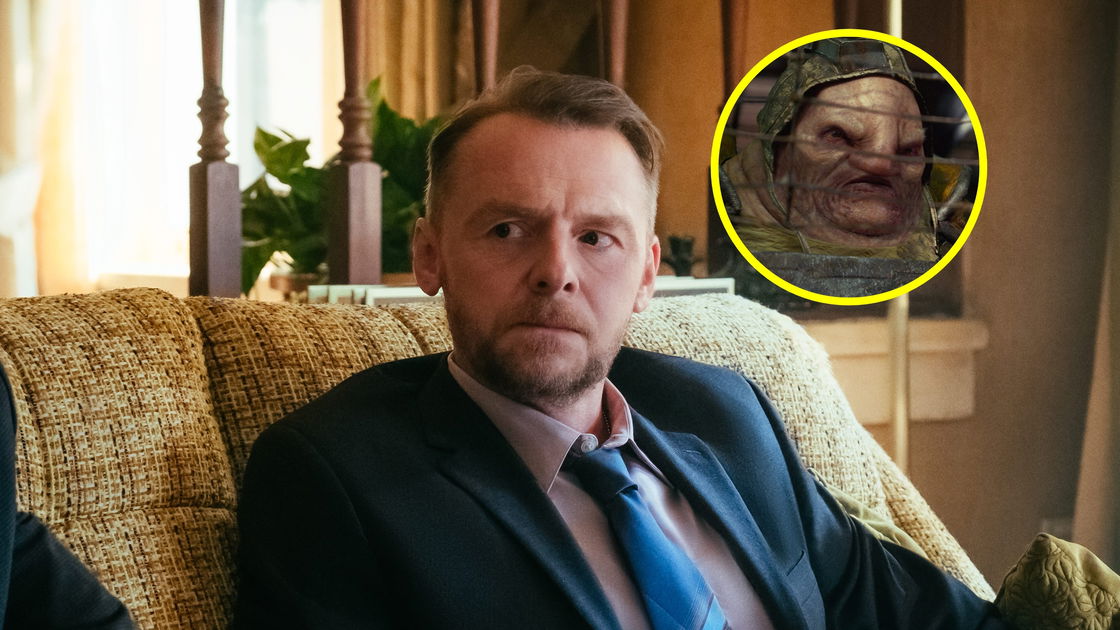 Simon Pegg is a huge fan of cinema and science fiction and as an actor he participated in both the franchise Star Wars than to that of Star Trek, or two of the most important and historical film and television genres.
Recently, the British actor born in the 70s was also seen in a cameo of The Boys and was also in Doctor Who. In short, Pegg is considered by fans to be "one of them", a true nerd.
advertisement
Precisely for this life of his on the border between the fan and the professional in the sector, in a video interview with SiriusXM, the actor was asked which is the most difficult fandom to face. Simo Pegg, outspoken, replied:
I'll be honest, and I say that as a person who couldn't stand the prequels when they came out. Star Wars fans seem to be the most toxic right now. I'm probably too argumentative to say this.
Pegg pointed out that he too, in 1999, criticized the George Lucas franchise and harshly criticized the character of Jar Jar Binks. His "hatred" of the character and the Star Wars prequel trilogy has even entered his work, as he has a recurring line of his character in the 1999 cult series titled Spaced. In this series Pegg plays a nerd in a comic shop who is obsessed with how George Lucas treated the prequel series badly and hates Jar Jar Binks.
advertisement
So Pegg knows the feelings of Star Wars fans well and admitted that they are the most toxic of fandoms.
Of course I have already apologized for the things I said about Jar Jar Binks. Because, fuck, there was an actor involved. He was getting a lot of criticism and ... he was a human being. And because he got so much hate, he suffered, you know, and I feel terrible for being a part of it. My character in 'Spaced' was puzzling about how little he liked prequels, but I was actually projecting my opinion on him.
In order not to miss any news, subscribe for free to our Telegram channel at this address https://t.me/nospoilerit.