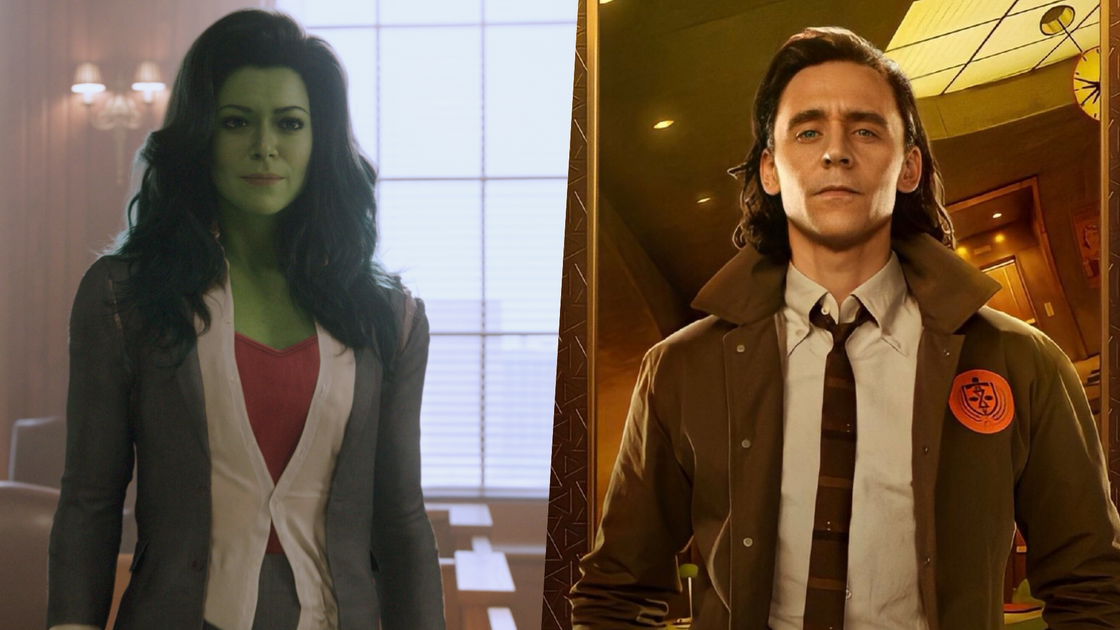 The sixth episode of the She-Hulk: Attorney at Law series aired on September 22, 2022. Also this episode of the Marvel Studios show did not carry forward the horizontal plot of the series very much but it re-proposed a clash between the protagonist Jennifer Walters and Titania. Also, the case of the day involves the mutant Mr. Immortal and his countless wives and husband, who have sued him for leaving them by faking his death. In fact, Mr. Immortal cannot die and when he gets tired of the partner he is dating he finds a way to commit suicide or die.
advertisement
Towards the end of the sixth episode of She-Hulk: Attorney At Law, after closing Mr. Immortal's case, lawyer Mallory Book and assistant Nikki Ramos are relaxing on an office sofa and on the monitor of a tablet are watching a video, which captures Mr. Immortal's flight from the agency building for which the two women work, namely GLK & H. Well, the video is inside a site, Intelligencia, which has several news items. Among these - as you can see at the top left of your screen - there is an article entitled "Top 10 Best Travel Destinations". As you can see the map in the cover image marks the city of Cookeville.
advertisement
Marvel Studios
Cookeville is located in Tennessee and was first mentioned in the Marvel Cinematic Universe in the TV series Loki. In the second episode of the first season of the TV series dedicated to the god of deception, a list of alternate timelines that Sylvie Laufeydottir is bomarded is shown. Below you can see the screenshot made by us at NoSpoiler:
Marvel Studios
As well as this Easter egg related to Loki, She-Hulk has already mentioned the same way what Wolverine should be e the ending of the movie Eternals. She-Hulk: Attorney at Law is available on Disney +
In order not to miss any news, subscribe for free to our Telegram channel at this address https://t.me/nospoilerit.