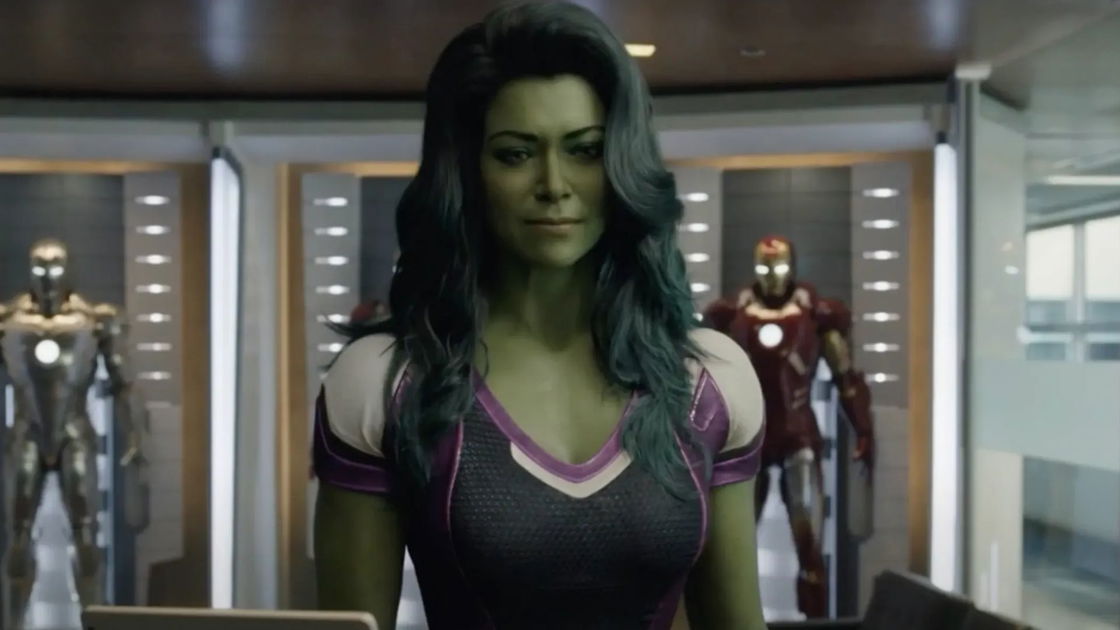 The original series Disney + She-Hulk: Attorney at Law took viewers to a world full of irony, with very famous Marvel superheroes like Daredevil and Hulk grappling with the strong character of protagonist Jennifer Walters aka She-Hulk. From 4 November 2022 it is possible to see the special on Disney + Assembled: The Making of She-Hulk: Attorney at Law.
advertisement
Below we show the trailer posted on YouTube in English:
The relationship between She-Hulk: Attorney at Law and the backstage documentary series Assembled is definitely a special relationship. In fact in the last episode of the series focused on Jennifer aka She Hulk, entitled Who is the protagonist ?, the green giantess comes out of his series to stroll through the Disney + platform menu.
advertisement
Recommended product
€ 20.5 from The Amazon
She-Hulk he chooses to go to the Disney + menu box dedicated to assembled and enter the backstage TV show of the Marvel Cinematic Universe (MCU), intent on finding the writers and showrunner Jessica Gao and be able to discuss the events narrated in her own series!
The gimmick She-Hulk ending is a clown that destroys the MCU or a brilliant idea? Surely many people did not like this twist of the TV series, and they complained on social networks. For this reason the She-Hulk actress responded to criticism of the finale defending the choice of screenwriters.
She-Hulk: Attorney at Law is a series with a bright tone that boasts some peculiarities, such as the breaking of the fourth wall, which consists in showing the protagonist speaking directly into the room addressing her audience - and for the same reason she comes out of her own TV series to join Assembled and talk to KEVIN, Kevin Feige's robotic counterpart.
The series focused on She-Hulk also changed the Marvel Cinematic Universe, adding various never-before-seen superheroes such as Titania, Porcupine and Man-Bull. For this reason it is very interesting for viewers to be able to see the special Assembled: The Making of She-Hulk: Attorney at Law, available on the Disney + streaming platform.
advertisement
Cover image from She-Hulk: Attorney at Law by Marvel Studios.