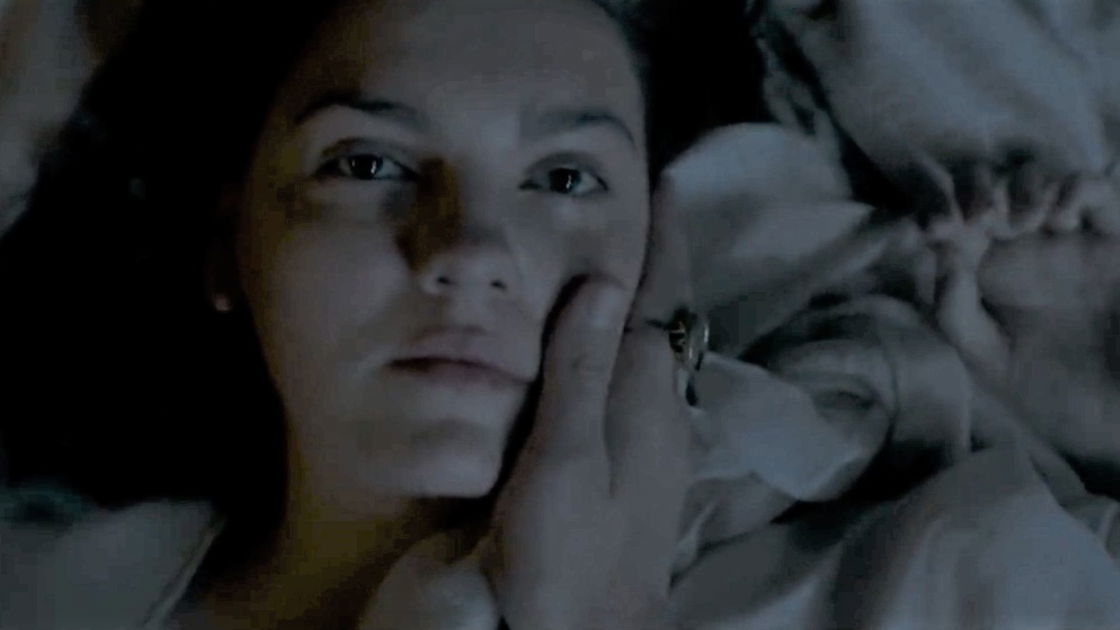 After a start that is literally on fire like its protagonists, with skyrocketing ratings and server downs from the streaming service, the TV series House of the Dragon continues to be talked about every week, for better or for worse. Although the praises received so far are more and the news of a renewal already confirmed, criticism is never lacking when it comes to one of the world phenomena of the moment.
The actor Sean Bean, the Ned Stark of Game of Thrones, during an interview criticized the coordinators of intimacy present in the entertainment world, considering them superfluous: it is a figure who supports the actors in intimate scenes, to ensure that everyone feels at ease and that everything happens in mutual respect.
advertisement
The House of the Dragon coordinator replies to Sean Bean
Although the actor's criticism was not specifically aimed at the TV series House of the Dragon, there are those who still felt called into question. This is Miriam Lucia, current coordinator of the intimacy of House of the Dragon, who after almost a month from the actor's statements, replied through Deadline:
It wasn't pleasant to hear from Sean Bean that intimacy coordinators spoil spontaneity. But I understand why he said it, because he didn't have this experience as it is a new feature on sets. People don't really know what we do or how we do it. Often my work is done in advance behind the scenes, talking to the director, the producer, the actors, even the lawyers if necessary, in terms of waivers and about things that need to happen. And if there is a problem or something that makes you physically or mentally uncomfortable, we change it. But by then the work was largely done and hopefully without having to take it back on set.
The coordinator Lucia continues the speech by pointing out that she appreciates Sean Bean very much as an actor and for how he does his job. But she believes that perhaps this kind of novelty is not well seen by those who, like him, are part of the old school:
I love him as an actor, I just saw Marriage and it was great. I just think he's a man of a certain age and that despite his experience of him, he doesn't have the right knowledge about this novelty. Or maybe he has had a bad experience working with an intimacy coordinator. All I can say based on my own experience is that the coordinator simply helps the actors get comfortable. And once this is ascertained, they can indulge in emotions.
Miriam Lucia took as an example the sex scene between Viserys and Alicent that is shown in the fourth episode of House of the Dragon. The actors playing the roles of the two rulers are Emily Carey and Paddy Considine, who are currently 19 and 49 years old, respectively. Given their age difference, the presence of the coordinator Lucia was very helpful to Emily; as having to shoot certain scenes with a much older man than her, she felt a bit embarrassed. Moreover, even Emilia Clarke, Daenerys Targaryen in Game of Thrones, at the time was having difficulty shooting the first nude scenes; and then he turned down other works with explicit scenes as a matter of principle.
Sean Bean doesn't approve of certain figures on the set
The actor's words date back to August 2022, where he expressed his concerns about the presence of intimacy coordinators on stage sets, and told Variety as follows:
Having an intimacy coordinator in the room would inhibit me more because it draws attention to things. Someone who tells you, 'Do this, put your hands there' while touching your private parts. I think the natural way lovers behave would be ruined by someone who boils it all down to a technical exercise.
The actor's words have raised a fuss in the industry, as many artists and professionals believe the presence of such a coordinator on the set is fundamental.
The response of an actress quoted by Sean Bean
Actress Lena Hall, who stars alongside Sean Bean in Snowpiercer, also spoke on the subject; TV series where their characters, Wilford and Audrey, have had sexual relations. Also in the same interview with Sean Bean, Variety explained to the actor that the presence of these coordinators is also a way to help those who are part of the Me Too movement. Bean replied like this:
I suppose it depends on the actress. Lena Hall has a cabaret background so she's ready for anything.
After these words, Lena wanted to clarify her position in a post on his official Twitter profile, also to respond to the numerous comments received from fans:
advertisement
I'm not in the cabaret, I do it every now and then. But just because I work in the theater doesn't mean I'm ready for anything. It depends on the other actor, on the scene we are about to do, on the director and on whatever crew there is to shoot it. If there's a part of me that feels weird, disgusted, uncomfortable, or if the type of scene calls for it, I definitely need an intimacy coordinator. I think it's the same thing that happens when you have to shoot suicide or rape scenes. In that case the presence of a psychologist is necessary, because even if it is fictional, we still have to identify with that type of trauma.
advertisement
I probably need to clarify some information in this random article since people are reaching out to me like "girl, are you ok?" https://t.co/mBH16KKP8A

- Lena Hall (@LenaRockerHall) August 8
The actress wanted to specify that she is happy working with Sean Bean and that in the intimate scenes together, the actor put her perfectly at ease.
It must be said that in TV series such as Game of Thrones and House of the Dragon, most likely a professional figure of this type is of vital importance. This is because the plot also covers heavy themes such as incest, rape, physical torture and forced prostitution. All roles that are certainly not easy to play either for the "victims" or for the "executioners" of the situation. Not surprisingly after the abundance of such content in Game of Thrones, in House of the Dragon it was decided to take a different direction on some points. Therefore, an aid to ease the tension on the set, can be of benefit not only on a personal level for the actors, but also to improve their performances by making them in a friendly and comfortable environment for everyone.
The first season of House of the Dragon is visible on Sky and Now TV with one episode per week as reported by the Sky and Now TV calendar.
In order not to miss any news, subscribe for free to our Telegram channel at this address https://t.me/nospoilerit.