Author:
Alessandro Zoppo
,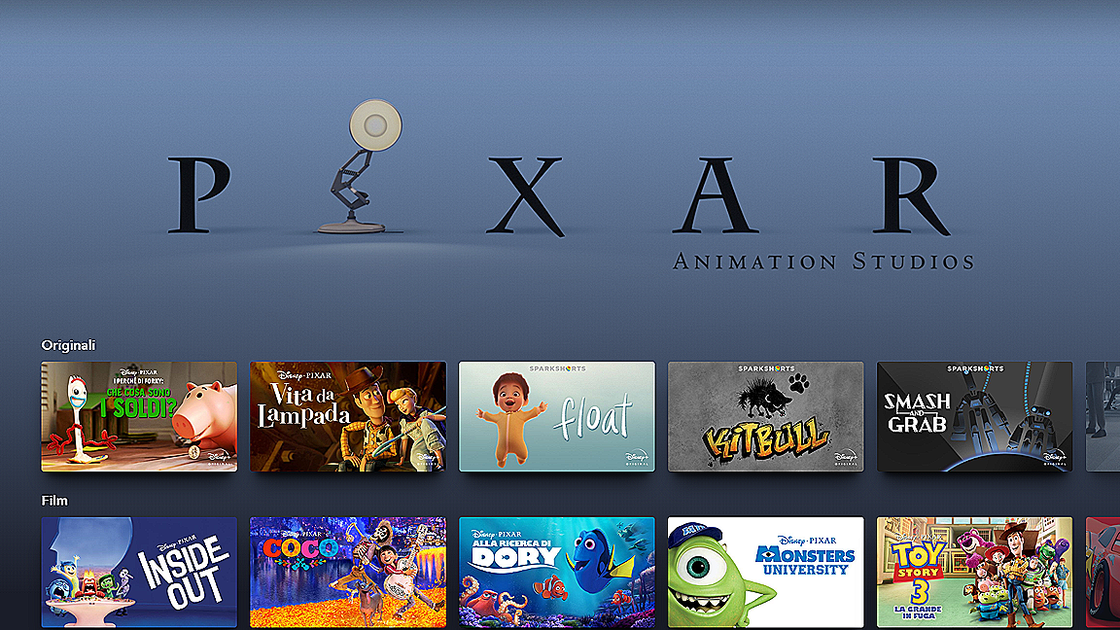 Pixar is the factory that is the absolute protagonist of the digital revolution of the cartoon. The Californian giant created, among others, by John Lasseter and Ed Catmull lands in the rich catalog of Disney + with lots of content that will delight those who love masterpieces such as Toy Story and WALL • E.
Record titles (films, short films, franchises) and original novelties make up the package dedicated to Pixar productions on the streaming service: here is a guide to everything available on Disney +, divided into the seven categories that make up the brand.
advertisement
Movie
Disney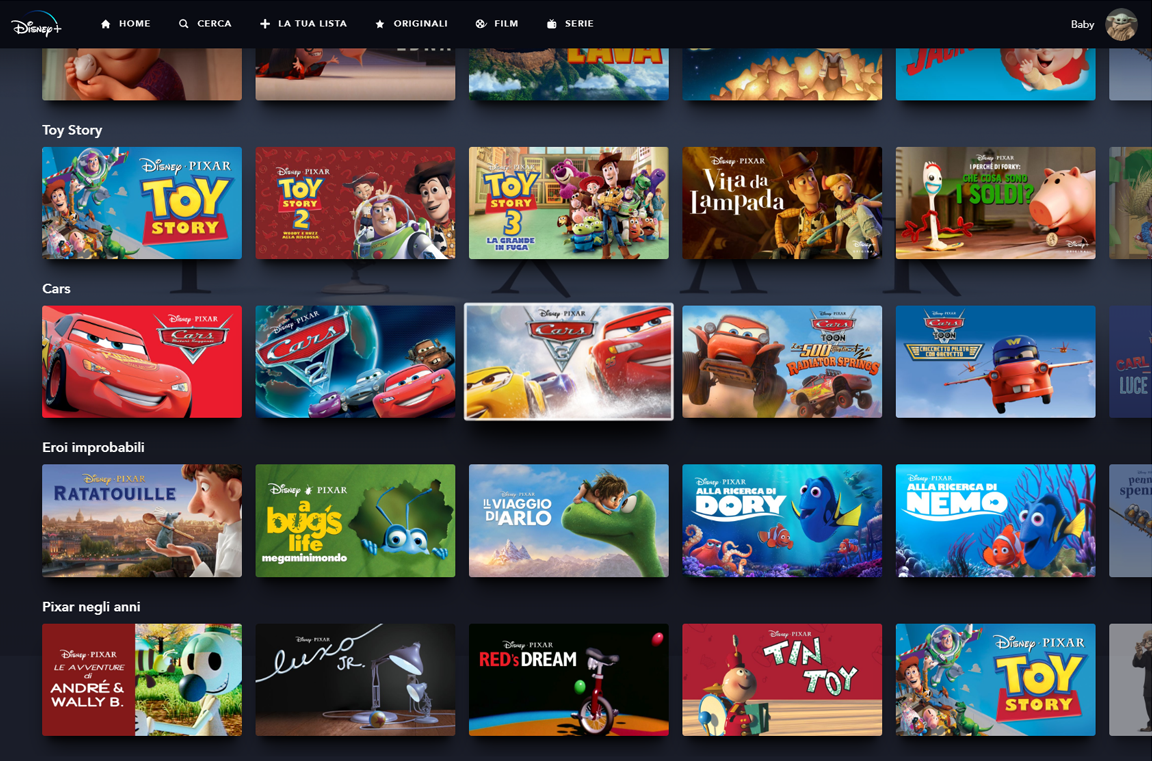 The twenty Pixar feature films: from 1995's Toy Story to the second chapter of the Incredibles. Missing the appeal #Toy Story 4, released by us on June 26, 2019 and coming soon.
Toy Story (1995)
Disney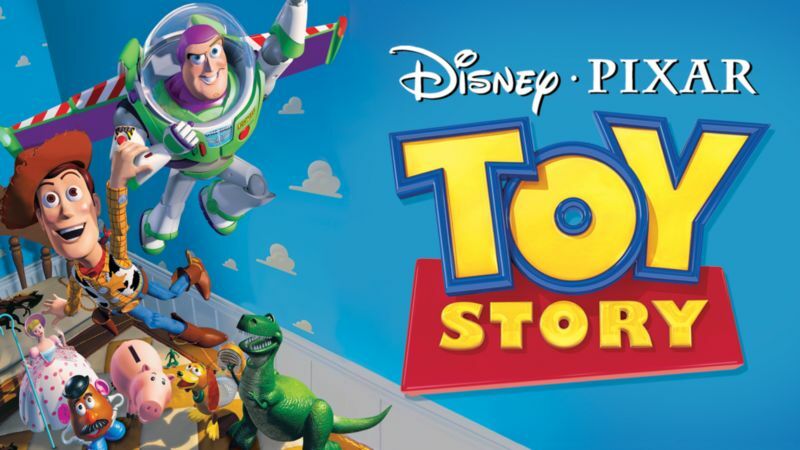 Welcome to the amazing world where toys play while their owners are away. We meet Woody, Buzz and the gang on an adventure full of humor, heart and friendship.
A Bug's Life (1998)
Disney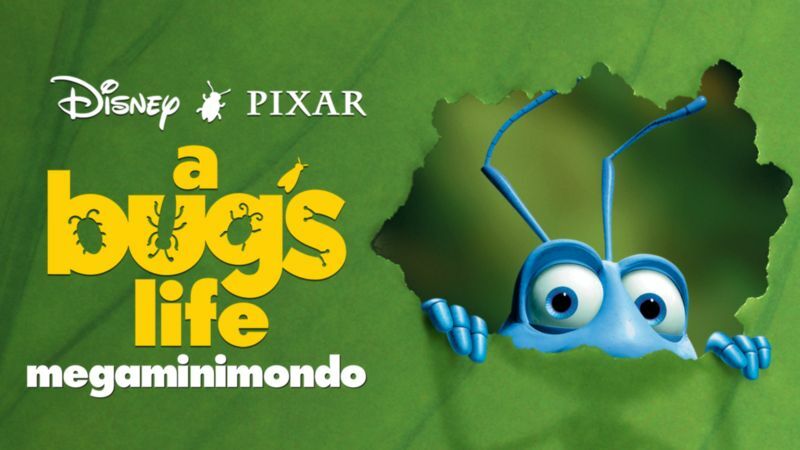 Embark on an incredible journey with a small ant in search of a group of warriors to help her fight the bullying grasshoppers that threaten her home.
Toy Story 2 (1999)
Disney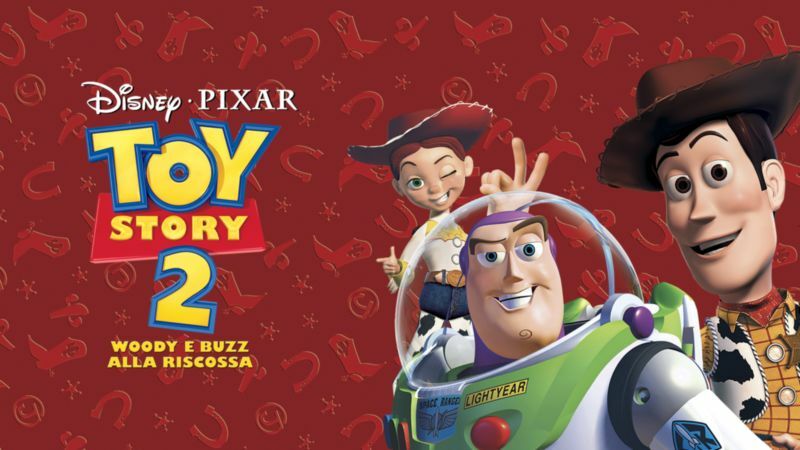 The toys are back… and they are ready for a new adventure. We find old friends and make new ones in the film that shows us what it means to be a toy and a true friend when the gang has to save one of their own.
advertisement
Monsters & Co. (2001)
Disney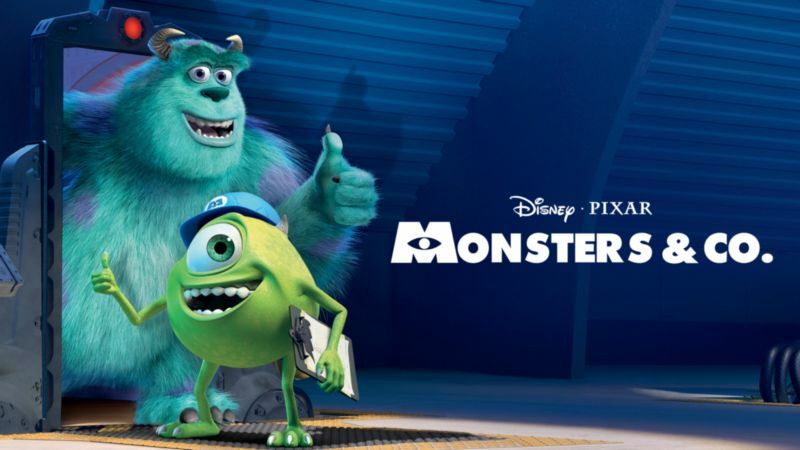 A little girl named Boo wanders into the world of monsters, but it's the monsters who are scared. She is up to Sulley and Mike, her best scare team, to keep her under wraps and bring her home.
Finding Nemo (2003)
Disney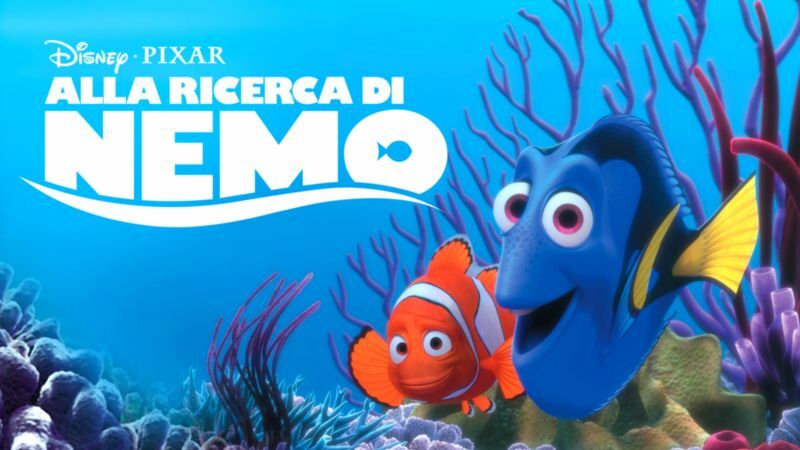 The young clownfish Nemo is captured and taken to a dentist's aquarium. It's up to Marlin, the anxious father, and Dory, the forgetful blue surgeonfish, to try to bring him home.
The Incredibles (2004)
Disney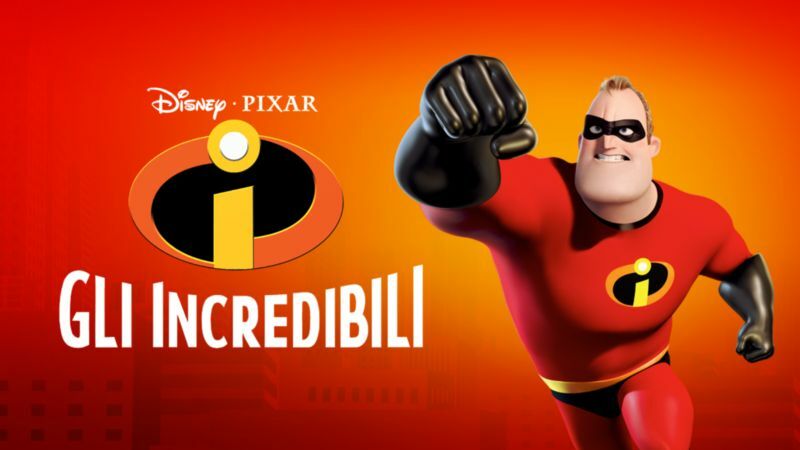 Bob and his wife were among the greatest crime fighters, but are now forced to live "normal" lives. They have a chance to get back into action when they receive a mysterious communication.
advertisement
Cars - Roaring Engines (2006)
Disney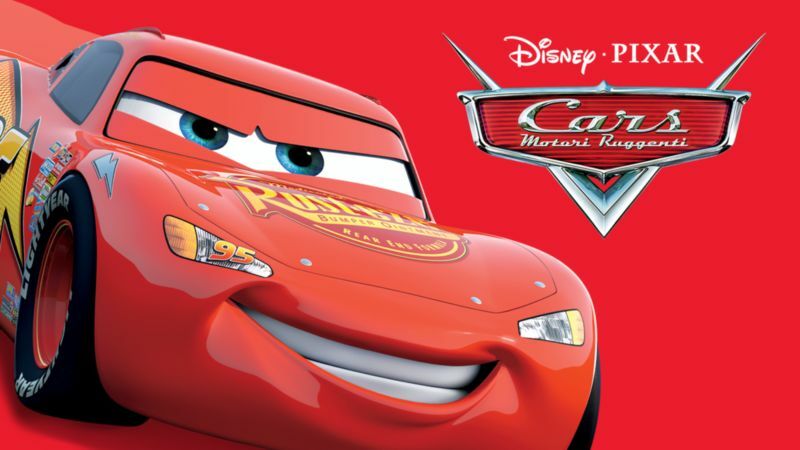 Lightning McQueen lives in the fast lane until he gets stuck in Radiator Springs on Route 66. There he meets hilarious characters who make him discover that fame isn't everything in life.
Ratatouille (2007)
Disney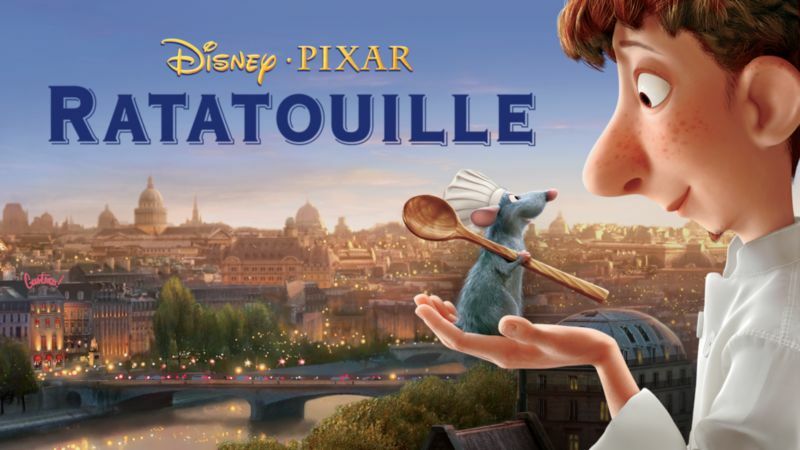 In one of the best restaurants in Paris, Remy, a resolute young mouse, dreams of becoming an esteemed French chef, creating a hilarious and peculiar chain of events.
WALL • E (2008)
Disney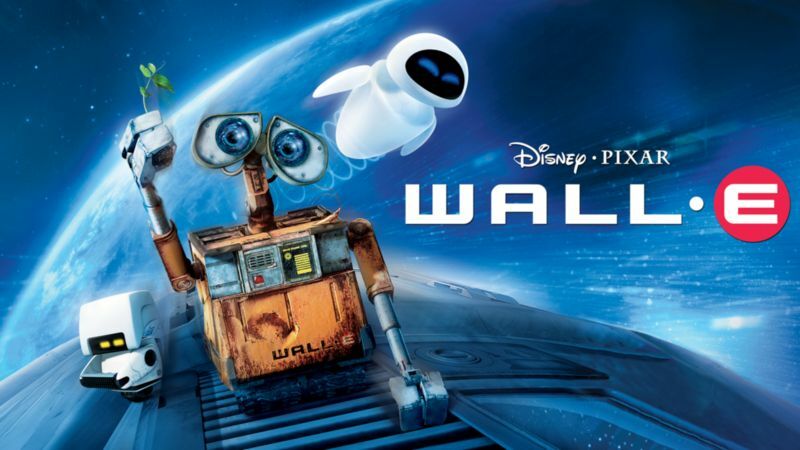 After spending hundreds of years alone doing what it was built for, WALL-E finds a new purpose in life when he meets a refined robot named EVE.
Up (2009)
Disney
Retired balloon salesman Carl Fredricksen takes off by attaching thousands of balloons to his home. A young explorer joins the journey as a stowaway.
Toy Story 3 (2010)
Disney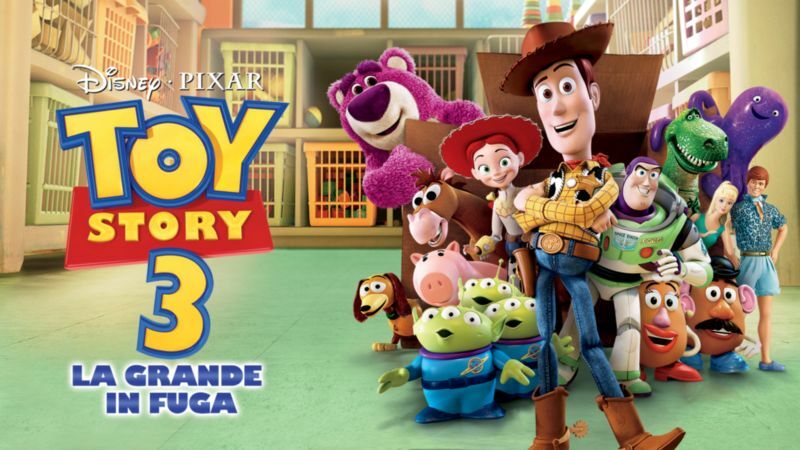 When Andy goes to college, Buzz and the other toys wonder what will become of them. When they arrive at Sunnyside Daycare, they discover that a new adventure has just begun for them.
Cars 2 (2011)
Disney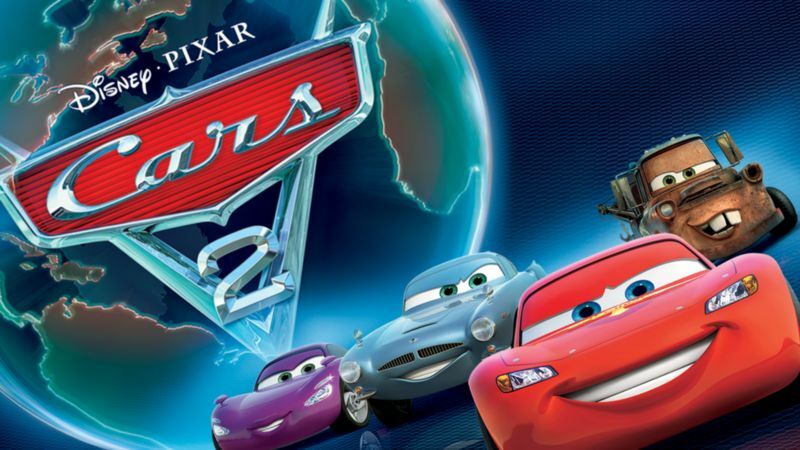 When Lightning McQueen and his friend Carl compete in the World Grand Prix, the road is full of fun surprises ... especially when Carl gets involved in international espionage.
Rebel - The Brave (2012)
Disney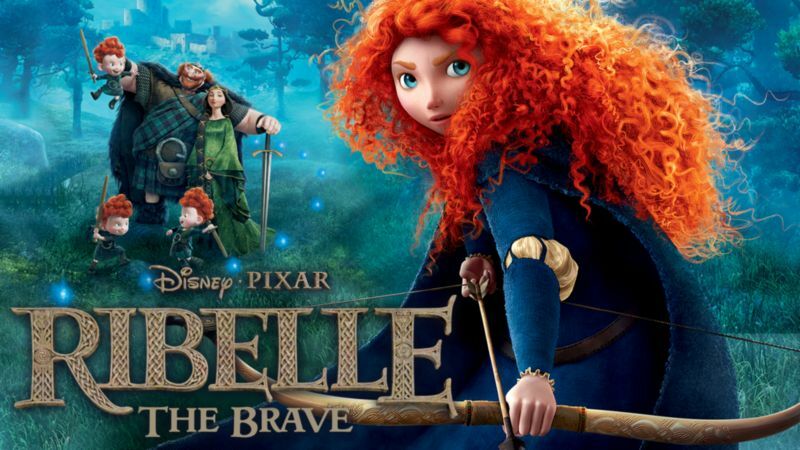 Determined to carve out her place in the world, Merida defies customs. When she wreaks havoc on the kingdom, she must use her abilities to undo a curse and find out what courage is.
Monsters University (2013)
Disney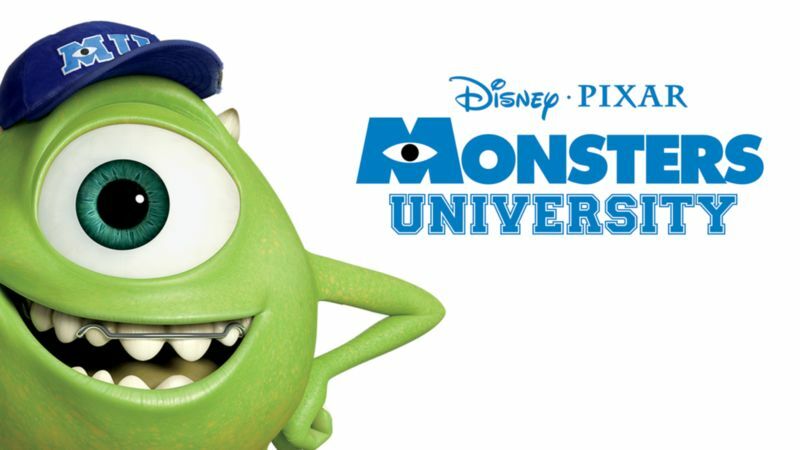 Mike Wazowski's dream of becoming a scarer is shattered when he crosses paths with Sulley, a born scarer.
Inside Out (2015)
Disney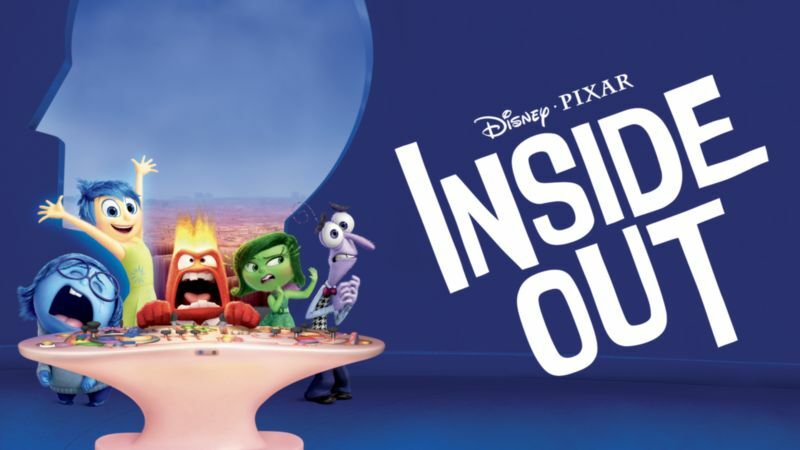 When Riley moves to a new city, her Emotions come together to help her. Joy, Fear, Anger, Disgust and Sadness work together, until the two of them are lost.
Arlo's Journey (2015)
Disney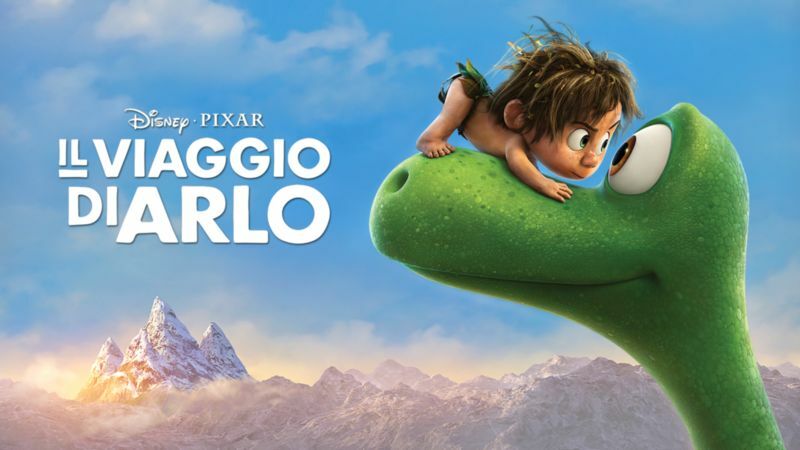 An exhilarating adventure in the world of dinosaurs. When a young apatosaurus is taken away from home, he makes an unlikely friendship with a human and realizes what he is truly capable of.
Finding Dory (2016)
Disney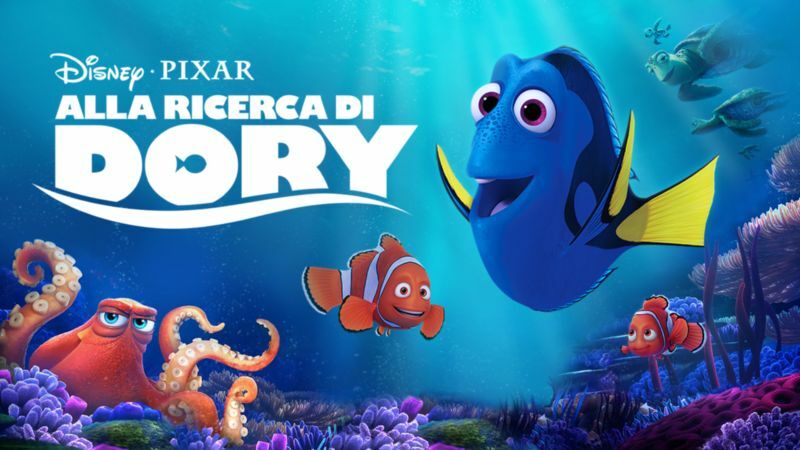 The forgetful blue surgeonfish Dory lives happily on the reef with Nemo and Marlin. But when she remembers that she has a family looking for her, the three embark on a long journey to find them.
Cars 3 (2017)
Disney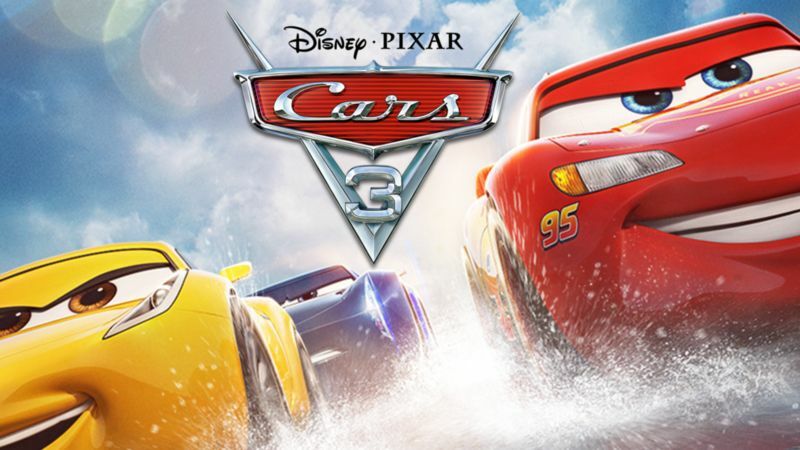 Lightning McQueen is excluded from the sport he loves because of the new generation of drivers. To get back into the game, he will need the help of coach Cruz Ramirez and the inspiration of an old friend.
Coco (2017)
Disney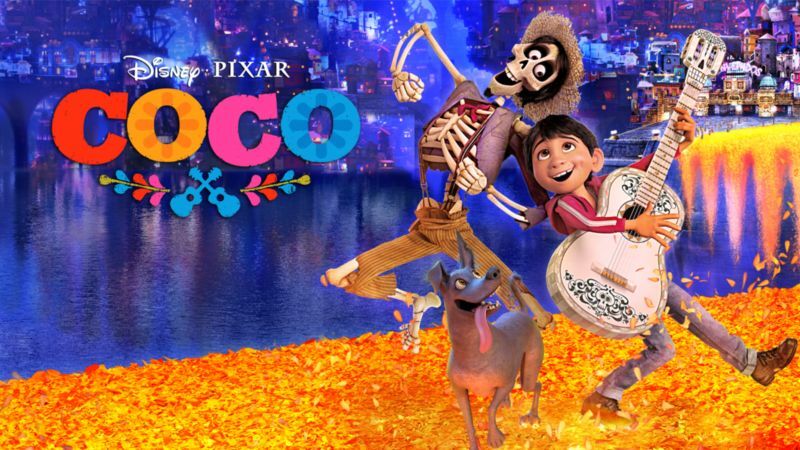 The extraordinary adventure of a boy who dreams of becoming a great musician and begins a journey to discover the mysteries hidden behind the stories and traditions of his ancestors.
Incredibles 2 (2018)
Disney
Normal life of the Incredibles is turned upside down again when a new criminal devises a dangerous plan that threatens everything and everyone. But with Frozone the Parr can take on anything.
Originals
They are the highlight of Disney +: le seven unpublished novelties such as the short Life of a Lamp (a spin-off of Toy Story starring Bo Peep), the short films of the SparkShorts series, the Pixar live-action series Among the People (which transports cartoon characters to the real world) and The Why of Forky, in which the crooked fork of Toy Story 4 is grappling with everyday problems.
Float
Disney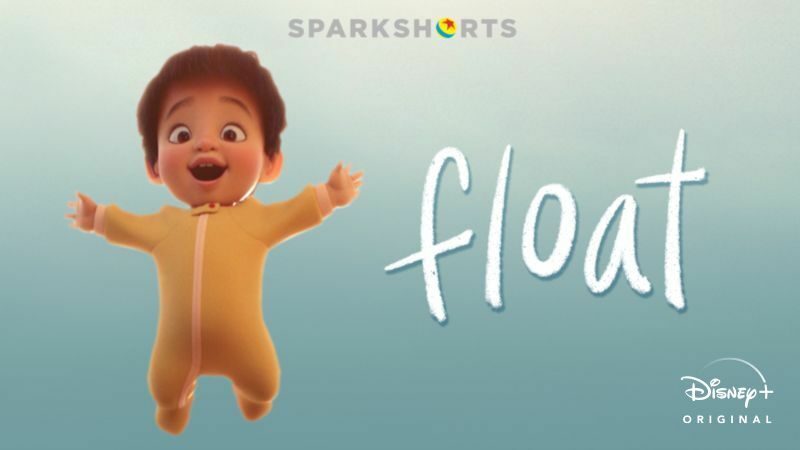 In "Float", a father realizes that his son is different in a very unique way. To avoid the judgment of others, he therefore decides to keep the child away from prying eyes; when the problem becomes obvious, the father will have to decide whether to continue hiding or to accept his son and his diversity.
The whys of Forky
Hamm tries to make Forky understand how the American monetary system works.
Kitbull
Disney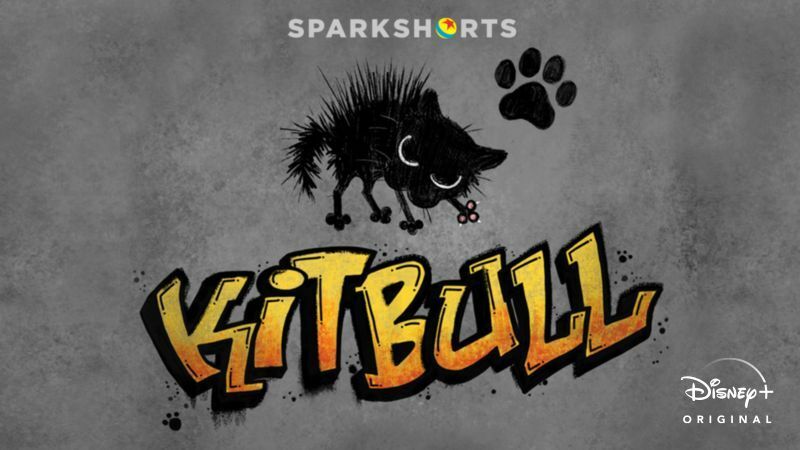 An unlikely connection between two creatures: a stray kitten and an extremely independent pit bull. Together, they experience friendship for the first time.
Pixar among the people
Disney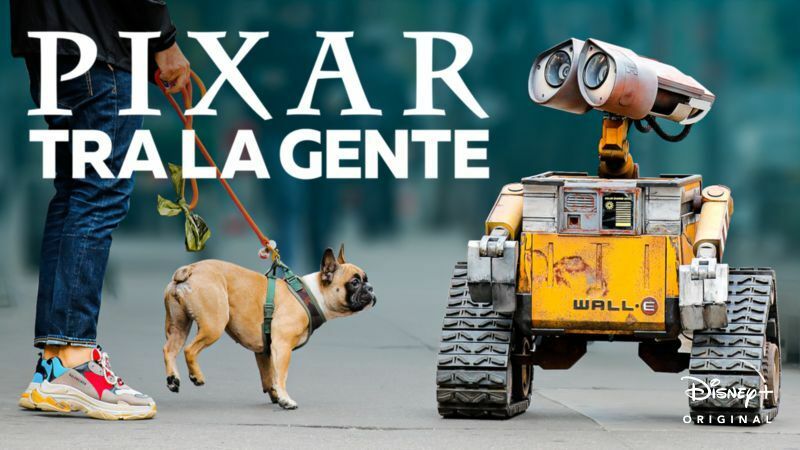 This live action series brings iconic characters and moments from Pixar movies into the real world. Filmed in and around New York City, the series surprises and delights real people in real locations when they least expect it.
purl
Disney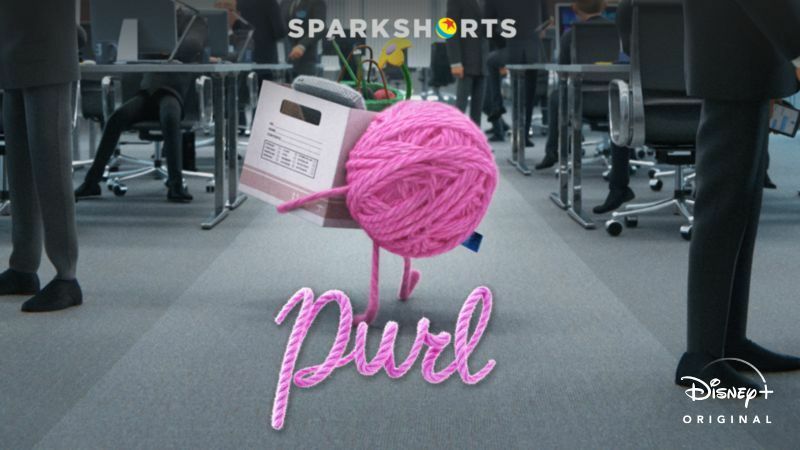 Purl, a judicious ball of wool, gets a job in a fast-paced start-up made up of men only. Things get complicated when she tries to integrate into this closed and male chauvinist group. Purl will have to ask herself how far she is willing to go to be accepted and if it's really worth it.
Smash and Grab
Disney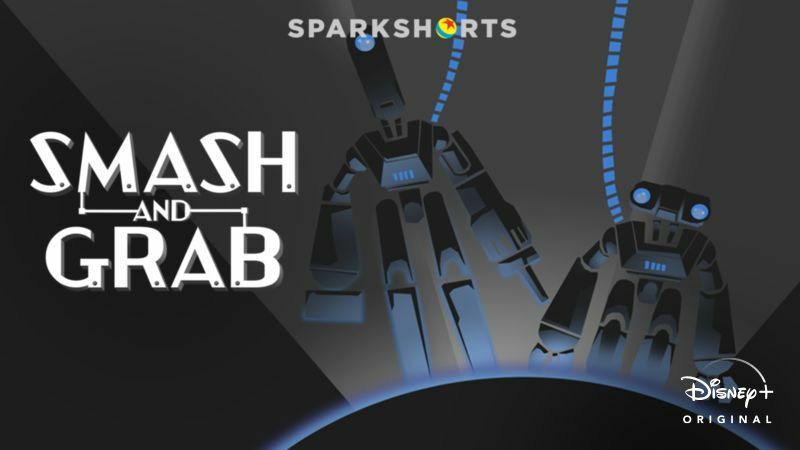 After years of hard work in the engine room of a massive locomotive, two obsolete robots are willing to sacrifice everything to regain their freedom and protect each other.
advertisement
Lamp life
Disney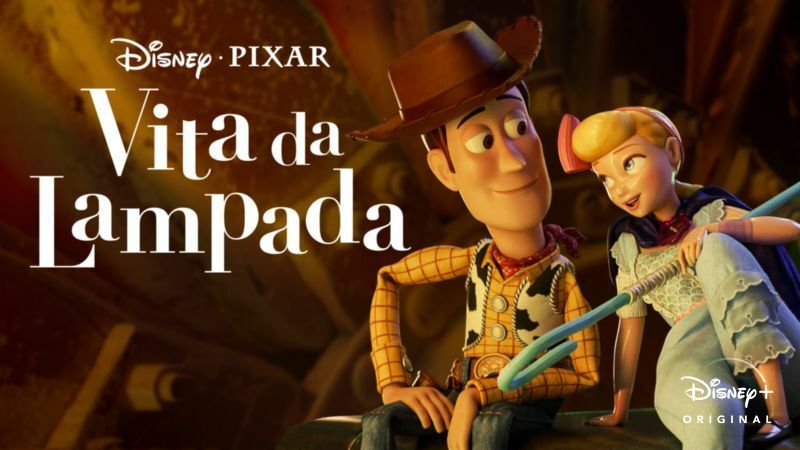 Bo Peep makes a big comeback in the Disney Pixar movie "Toy Story 4" and is the star of the new Pixar animated short "Lamp Life". Lamp Life explains what has happened to Bo Peep since we last saw her in Toy Story 2. The short is only available on Disney +.
Courts
Since its inception, Pixar has experimented with the most sophisticated computer graphics techniques in its short films.
Disney + brings them together in its catalog: there are not only The Bouncing Lamb from 2003, Mr. Incredible and Pals from 2005, Surprise Buzz from 2011 and Party Center from 2014.
The Adventures of André & Wally B. (1984)
André wakes up from a nap and finds an annoying bee with a dangerous sting to welcome him. André thinks he can get the better of the stinging insect, but Wally B. knows he can reach any target.
Luxo Jr. (1986)
A children's lamp finds a ball to play with and has a lot of fun until the ball bursts. Just when old Luxo thinks his son will calm down, Luxo Junior finds a bigger ball.
Red's Dream (1987)
Red, a lone unicycle, dreams of becoming the star of the show with his juggling act. But the applause immediately turns into the sound of rain and he returns to reality.
Tin Toy (1988)
After running away from a slobbering child, Tinny realizes that deep down he wants someone to play with him. But in the time it takes him to understand this, the child's attention shifts to other things.
Knick Knack (1989)
A snowman in a snowball wants to join his junk colleagues: a beach souvenir and his friends from warm climates. To do this, however, she will have to get out of her world.
Geri's Game (1997)
Geri plays a one-day chess game against himself. Somehow, he starts losing to the liveliest part of himself, but just when the game is almost over, Geri manages to turn things around.
Plucked Feathers (2000)
A flock of birds perches on a telephone wire. Sitting close together is hard enough, but then comes a large bird trying to join them, with hilarious results.
Mike's New Car (2002)
Mike buys a six-wheeled car full of gadgets, but the smell of new car doesn't last long as Sulley starts an unfortunate road test that lets Mike know what buyer's remorse is.
Jack-Jack Attack (2005)
Kari thinks she will have to go through a normal night as the babysitter of Jack-Jack, the youngest member of the Parr family, but she doesn't know that Parr will teach her a lot about "special needs" children.
One Man Band (2006)
With a coin to make a wish at the fountain in the square, a peasant woman meets two competing street performers who would rather have the coin end up in their tips. The little girl, Tippy, finds herself in the middle of a musical duel taking place between the two orchestra men.
Carl Tools and the Phantom Light (2006)
Mater is obsessed with a mysterious blue light that teaches him not to play tricks on other Radiator Springs cars. He remains alone in the dark wondering if the legend of the mysterious ghost light is true.
Lifted (2006)
A young alien student messes up his first basic kidnapping lesson as he tries to kidnap a sleeping farmer under the eyes of an increasingly fed up instructor.
Your Mouse Friend (2007)
Remy and his brother Emile illustrate why humans and rats should get along. They guide us through the history of humans and mice and provide real anecdotes.
Soon (2008)
Dignity. Composure. Mystery. We expect nothing less from the great wizard Presto. However, when he forgets to feed the rabbit one too many times, there is no telling what to expect!
BURN • E (2008)
In this short film, made at the same time as the film WALL • E, the welding robot of the Axiom spaceship, named BURN • E, is blocked outside the spaceship by WALL • E and EVE while repairing a light bulb.
Partly Cloudy (2009)
Gus, a lonely and insecure gray cloud, is great at creating "dangerous" children. His creations are works of art, but they aren't easy to manage for his faithful companion, the delivery stork Peck.
Dug's special mission (2009)
How far would you go to be comfortable in one place? Dug is sent on absurd missions by Alpha, Beta and Gamma so that they can hunt the Paradise Falls bird themselves. Dug will find that the place for him is not what he thought it would be.
George and AJ (2009)
Nurses George and AJ try to accompany elderly people to a retirement home. Encouraged by Carl's escape, the town elders join forces to find their way out.
When day meets night (2010)
Day meets Night, a stranger who is certainly darker than his own. But their mutual suspicions soon turn into curiosity and the two are delighted to discover the joys of a new friendship.
Hawaiian Holidays (2011)
When Bonnie leaves for the winter vacation and leaves Barbie and Ken at home, Bonnie's other toys decide to do their best to offer them the perfect Hawaiian vacation.
The Moon (2011)
The story of a boy who grows up in a truly unique way. It is the first time that his father and grandfather have taken him to work. Will he be able to find his own way?
The Legend of Mor'du (2012)
Brave's eccentric witch tells the story of a power-hungry prince who tried to wrest control of a kingdom from his brothers through the use of magic.
Partysaurus Rex (2012)
All toys think poor Rex is a party pooper, but when Bonnie takes him for a bath, she becomes a real hero by throwing an over-the-top party in the tub!
The Blue Umbrella (2013)
It's an evening of commuting like any other, until the rain begins to fall and the city comes alive to the sound of dripping gutters, whistles and gurgling canals. And in the midst of all this, two umbrellas, one blue and one not, fall madly in love.
Lava (2014)
Inspired by the remote beauty of tropical islands and the explosive allure of ocean volcanoes, Lava is a musical love story that unfolds over millions of years.
Riley's First Date (2015)
Riley, now 12, is at home with her parents in San Francisco when potential trouble knocks on the door. Will Mom and Dad be able to handle the excitement of Riley's first date?
Sanjay's super team (2015)
Sanjay loves cartoons and comics, while his father would like to involve him in Hindu traditions. His reluctance becomes an incredible adventure when the boy sets out on an extraordinary journey. He will come back with a new perspective that both of them will appreciate.
Piper (2016)
A hungry little sandpiper leaves the nest for the first time to search for food along the shore. The problem is that the food is covered in sand and scary waves arrive.
Lou (2017)
A bully bully who steals toys wants to ruin a group of kids' playtime at a playground, but one thing stops him: a box of lost and found items.
Bao (2018)
A Chinese mother, sad because her adult son has left home, has another chance for motherhood when one of her ravioli comes to life, but then discovers that nothing stays small forever.
Auntie Edna (2018)
When Bob Parr goes to stylist Edna Mode and asks her to help him with her disruptive baby, she works all night to create a suit that can contain Jack-Jack's limitless powers.
Toy Story
The collection that collects the adventures of Woody and Buzz and their nice friends.
Toy Story - The world of toys In the confined universe that is Andy's room, his toys manage themselves by referring to Woody the cowboy, who has always been a child's favorite. But when a party of ... Open tab
Cars
Disney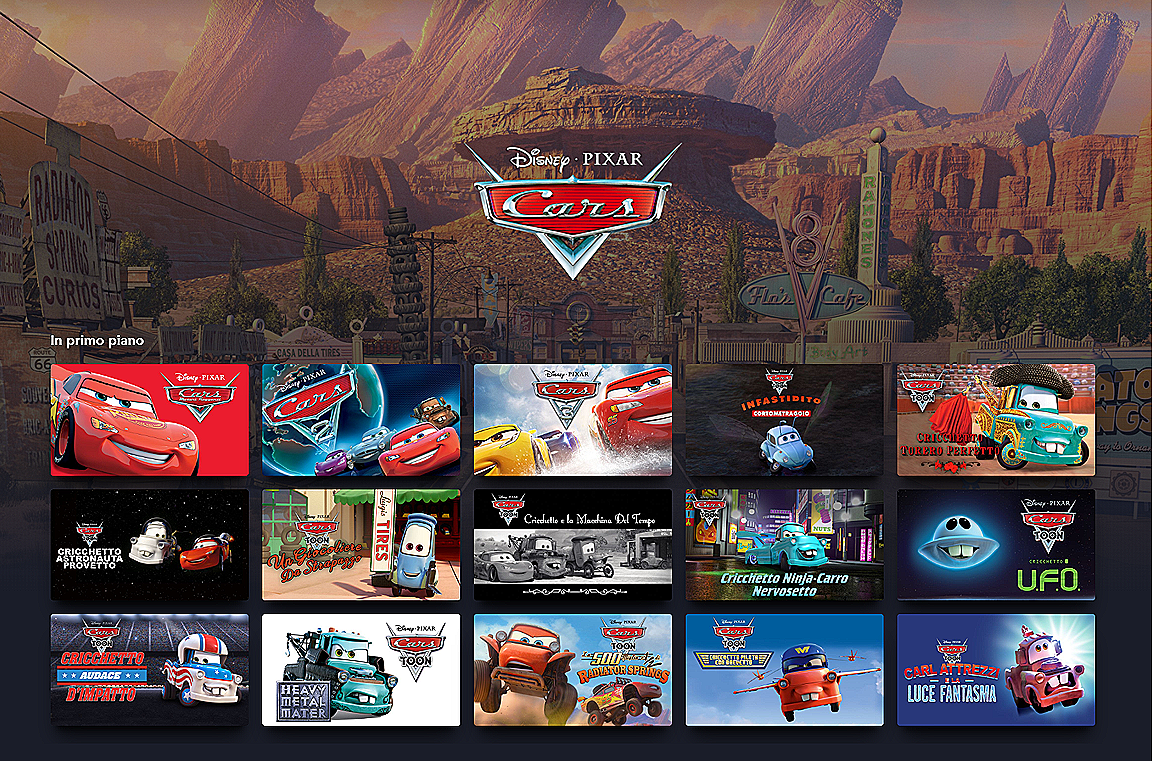 The three films of the Lightning McQueen film saga, which are accompanied by the twelve short films of Cars Toons:
Carl Tools and the Phantom Light (2006)

Bold impact ratchet (2008)
Bold Impact Ratchet is a famous and reckless racing driver who performs all kinds of numbers. Lightning McQueen takes part in spite of himself in Mater's greatest stunt ever.
Perfect Bullfighter Ratchet (2008)
Ratchet is a very famous bulldozeador in Spain and he is so good that he is able to tackle multiple bulldozers at the same time.
Nervous Ninja Wagon Ratchet (2008)
A routine towing service takes Mater to Tokyo, where he is challenged to participate in a drift competition against a gang leader and his team of ninja.
Expert Astronaut Ratchet (2010)
Mater is on his first tow to the moon. His mission: to save the Impala 13 by towing it and bringing it back to Earth.
Heavy-Metal Ratchet (2010)
Mater is the rock star of a heavy-metal band and achieves success with the song "Dad Gum". Lightning McQueen decides to join him on stage during a fantastic concert.
UFO Ratchet (2010)
Mater meets a nice UFO named "Freakketto". They quickly become great friends, but when Freakketto is captured by the military, Mater comes to his rescue.
Patented pilot ratchet (2011)
Carl Attensili wants to learn to fly and is recruited by the elite group of the Arrows. At the great aeronautics show, Carl Attensili is accompanied by Arrow Lightning McQueen.
Ratchet and the Time Machine (2012)
When a clock lands on his engine, Mater travels back in time to 1909, when he and Lightning McQueen meet Stanley, an ambitious young car en route to California.
Annoyed (2013)
Red's morning routine is interrupted by a harassing visitor.
The Juggler of the Feast (2013)
Guido discovers he has a talent for rotating road signs.
The 500 ½ Miles of Radiator Springs (2014)
The hilarious adventures of the inhabitants of Radiator Springs continue. A leisurely outing becomes complicated when Baja runners arrive in town and challenge Lightning McQueen to an off-road race.
Unlikely heroes
A collection dedicated to nice characters such as the special Ratatouille mouse or Arlo the apatosaur and the caveman Spot.
The journey of Arlo Arlo is the youngest child in a family of highly evolved dinosaurs, Arlo's older brother and sister help parents cultivate the farm's fields: ... Open tab
Pixar over the years
Pixar was certainly not born at the time of Toy Story. The company was founded in 1986 as a film studio, but dates back as far as the mid-70s as a computer graphics research group at the New York Institute of Technology.
This collection is a journey through the history of the brand that has marked the recent animation, from the beginnings to the recent sensational successes: a journey collected from the documentary The Pixar Story, behind the scenes of the innovative company from Emeryville.
The Pixar Story The evolution of animated films is inevitably intertwined with the turbulent and spectacular history of Pixar, an animation studio founded by George Lucas and also financed by Steve Jobs before being ... Open tab
Where will you start your trip to the magical world of Pixar available on Disney +?
In order not to miss any news, subscribe for free to our Telegram channel at this address https://t.me/nospoilerit.