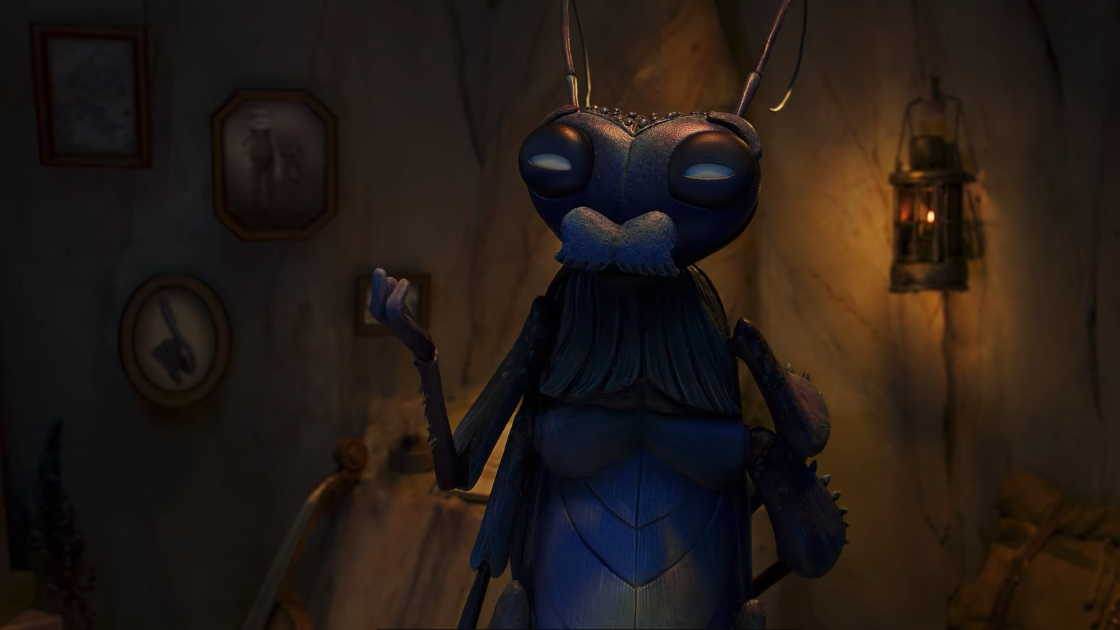 2022 will be remembered as the year of Pinocchio, after the adaptation live-action Disney Coming in September, Guillermo del Toro and Netflix have joined forces to adapt the famous novel by Carlo Collodi into an entirely new version.
Made in stop motion, the film will be a darker and more novel reinterpretation of the classic tale, as also revealed by Jiminy Cricket in the first teaser trailer.
One of the main novelties will be the historical setting, also in Italy, but between the first and second world wars in the dark period of fascism.
advertisement
A special of Vanity Fair also revealed another important change: in Del Toro's version, the wood on which Geppetto carves Pinocchio comes from the tomb of his real son Carlo, who died tragically, and through that piece of wood he expresses a second chance to become a father again.
Del Toro explains some details:
Geppetto begs for another chance to be a father, but does not accept that his son's essence returns in the form of this indomitable boy. The main conflict between Geppetto and Pinocchio is that Geppetto wanted Carlo, who was a very well-bred, very docile boy, and he doesn't understand Pinocchio, who is turbulent, wild and exuberant.
advertisement
The director emotionally pushes Collodi's story on a true drama, and not on a whim of Geppetto to become only a father for personal satisfaction. Del Toro will therefore bring an important novelty in a highly exploited product in the world of cinematic entertainment.
The choice to move the setting in a difficult period for Italy and Geppetto's personal drama will make everything more mature by offering a more fascinating product for adult spectators.
The film features a top-notch original vocal cast, including Ewan McGregor as Jiminy Cricket, David Bradley as Geppetto, and vocal performances by Finn Wolfhard, Cate Blanchett, Tilda Swinton, Christoph Waltz, John Turturro, Tim Blake Nelson and Ron Perlman.
Pinocchio will be released at the end of 2022 on Netflix.
advertisement