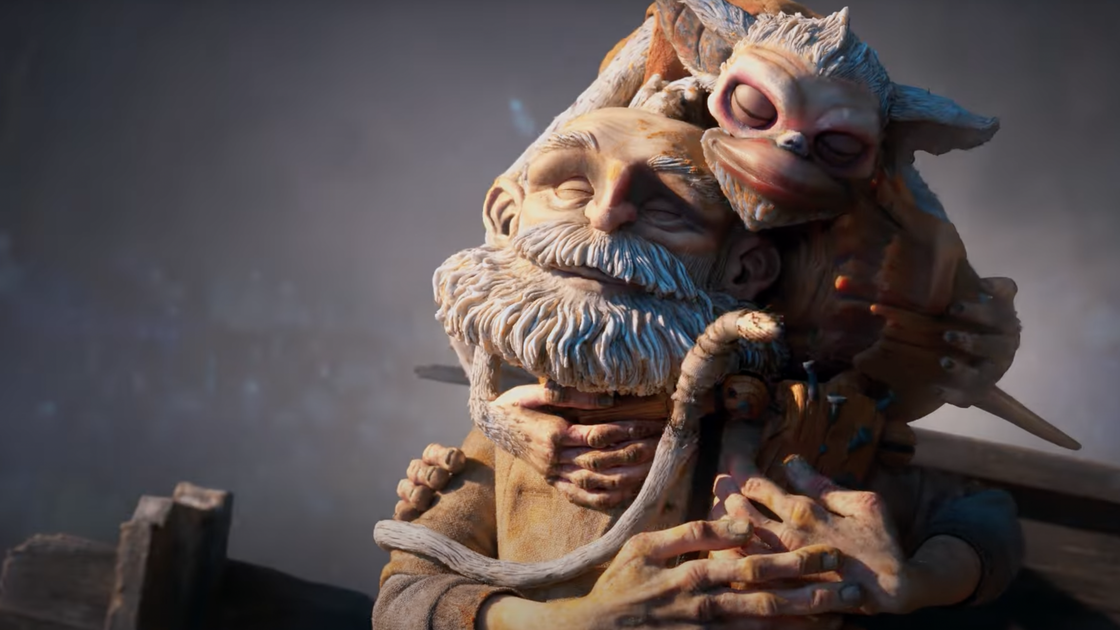 If good morning starts in the morning, at Christmas we will be reduced to sobbing masks of tears. The teaser trailer of Pinocchio by Guillermo Del Toro already makes the glitter rise: an exciting story that reinterprets the classic tale of Carlo Collodi focusing on what has always been his heart: the deep relationship between "imperfect fathers and imperfect children".
The teaser trailer that tells the story of the famous wooden child is already available in Italian and you can see it here:
In the promotional video we are promised to tell a story that we thought we knew in a new way. In fact, some details are already different from Collodi's novel. For example, there is a lot of space at the death of what appears to be Geppetto's son, that we see cutting a tree by itself during a storm. In the book, however, it is Mastro Ciliegia who gives him the wooden log from which he will make the talking puppet.
advertisement
Minimal details compared to the heart of the story: in the movie we discover how Del Toro focuses a lot on the tender relationship between Geppetto and his Pinocchio, full of energy and curiosity about the world. On the other hand, there is no mention ofsetting of the fascist era, news leaked in recent weeks.
We also see a fairy godmother who looks like a very "deltoresca" magical creature. The trailer talks about "ancient spirits who rarely intrude on human affairs," which seems to refer to the talking cricket.
Co-written and directed by Guillermo Del Toro and Mark Gustafson, Pinocchio sees a cast of stars as the voice actors of the original version: Gregory Mann, Ewan McGregor, David Bradley, Tilda Swinton, Christoph Waltz, Finn Wolfhard, Cate Blanchett, John Turturro , Ron Perlman, Tim Blake Nelson and Burn Gorman.
advertisement
This instead is the synopsis provided by Netflix:
Oscar-winning director Guillermo del Toro reinterprets the classic dedicated to the magical wooden puppet that comes to life to warm the heart of Geppetto, a mourning carpenter. This imaginative stop-motion film directed by Guillermo del Toro and Mark Gustafson follows the adventures of the reckless Pinocchio in search of his place in the world.
The film will arrive in December 2022 on Netflix.