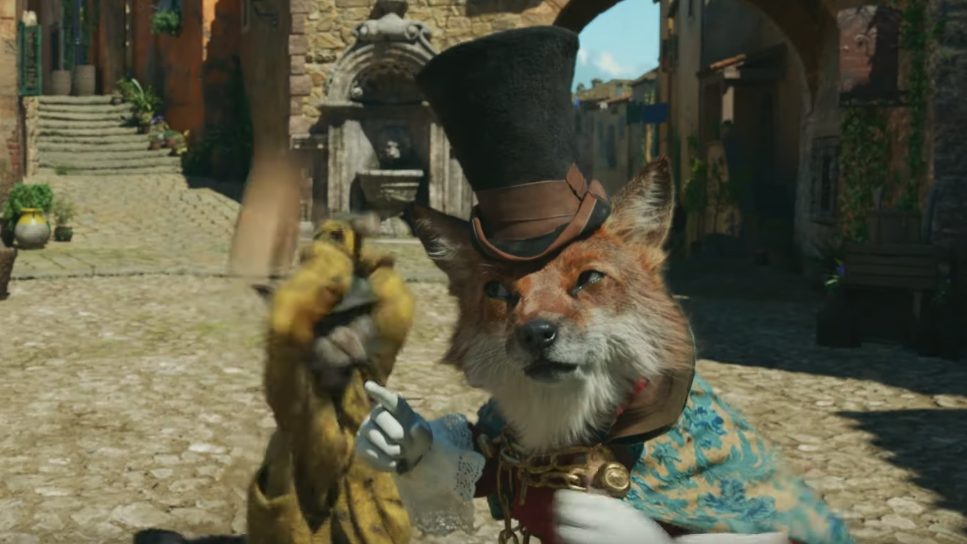 To announce the annual D23 Expo event, The Walt Disney Company released the teaser trailer and poster for Robert Zemeckis' live-action Pinocchio movie.
advertisement
The 1 minute and 42 second trailer offers beautiful images, a sign that the computer graphics are very accurate and that the set designers worked hard to bring to life the pages written by Carlo Collodi in the late 1800s.
The film is a reimagining of the classic children's novel, which Disney successfully brought to theaters in an animated version in 1940. This live-action version is directed and produced by Robert Zemeckis. In the cast is Tom Hanks, who has previously collaborated with Zemeckis on such masterpiece films as Forrest Gump and Cast Away.
advertisement
The cast, in addition to Hanks in the role of the carpenter Geppetto, includes the presence of:
Pinocchio is voiced by Benjamin Evan Ainsworth
Joseph Gordon-Levitt is the Jiminy Cricket
Cynthia Erivo is the Blue Fairy
Keegan-Michael Key is the Fox
Lorraine Bracco is Sofia the Seagull, a new character
Luke Evans is the Postillion
Kyanne Lamaya is Fabiana
Giuseppe Battiston is Mangiafuoco
Lewin Lloyd is Candlewick
It seems that none of the classic characters from the story of the puppet who becomes a child are missing.
The day of Pinocchio's debut on Disney +, as the first official poster states, is September 8, 2022. This year, therefore, the D23 Expo, or the Disney fan convention where all the upcoming news are presented, will not take place at August but 8 September. The convention venue is Anaheim, California.
The film is produced by Robert Zemeckis, Derek Hogue, Andrew Miano, Chris Weitz and Paul Weitz, while Jackie Levine, Jack Rapke, Alexandra Derbyshire and Jeremy Johns are executive producers.
Disney +