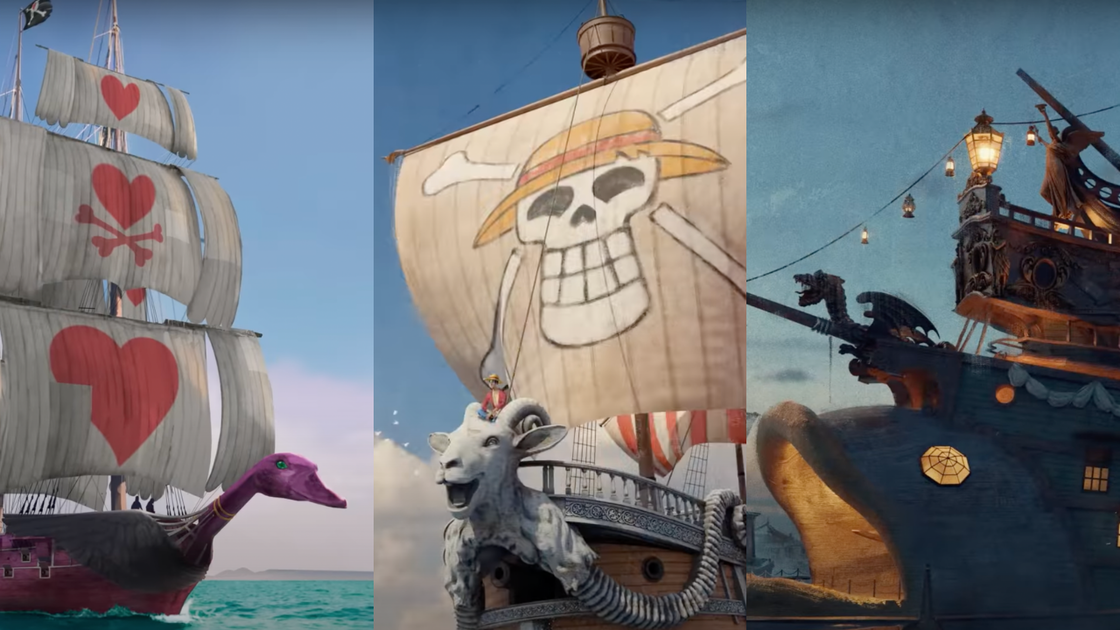 During Netflix Geeked Week 2002 the first ones were presented three ship looks who will be the protagonists of the live action series of One Piece.
The cast of the Netflix series taken from the famous manga Eichiro Ora has shown a preview a clip with the first concept looks e building three of the ships protagonists of the adventures of Luffy, Zoro and the other members of the main crew.
advertisement
The video highlights how Netflix is ​​very careful to build most of the sets with the level of realism and fidelity to the manga as high as possible. No green screen then: a crew of carpenters have been working for weeks in South Africa, where the production of One Piece began, to build all the ships that we will see in the first season ...1:1 scale!
You can see the presentation video with the various stages of ship building here:
advertisement
Netflix shows three ships from the One Piece series
In the short video we see the design and construction phases of three ships, obviously starting from Going Merry, the first ship captained by Cappello di Paglia. The main ship, however, is not shown complete.
One Piece Open tab
Instead, let's see more clearly the construction of the Miss Love Duck, a pink colored sailing ship decorated with hearts, owned by the pirates of Aldiba. In the video we see the detail of the figurehead in the shape of a duck neck.
Even more impressive it is the Baratie, restaurant ship that moves through the Eastern Sea with the characteristic fish mouth excavation, faithfully reconstructed by the carpenters on the set. The ship is closely related to Sanji's story.
Netflix announces other cast members of One Piece
During Netflix Geeked Week 2002 Netflix also announced six new cast members nourished that will compose the One Piece live action series.
advertisement
Here they are:
Netflix