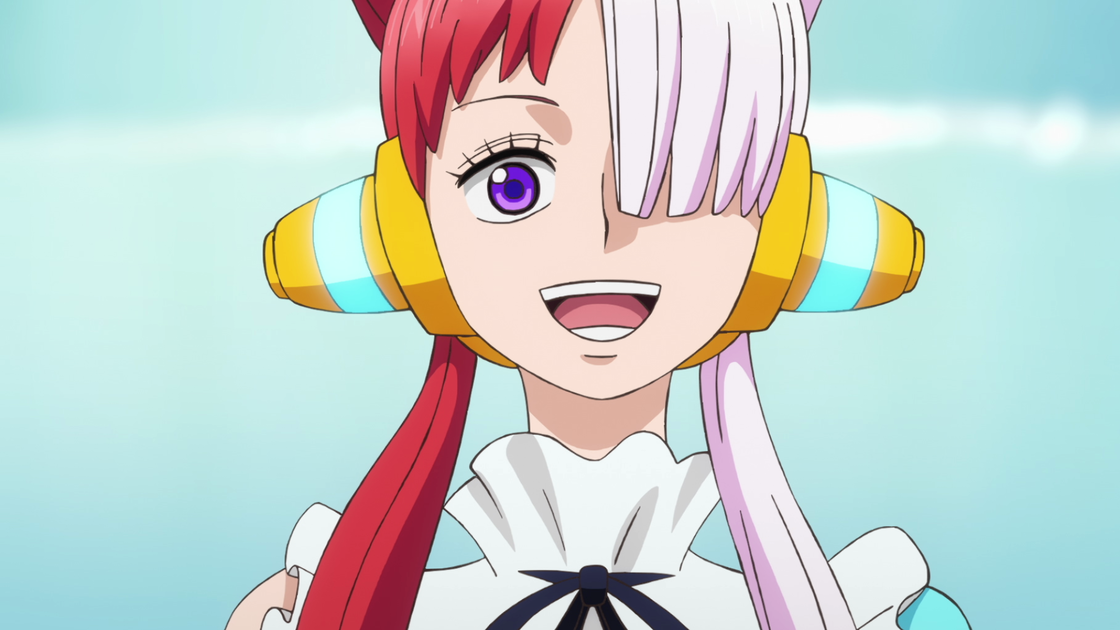 One Piece Movie: Red is a movie that cares about its own international marketability and rightly so, considering how much the Japanese box office is supported by Japanese films. In fact, unlike American animated films, carefully calibrated to reach and speak to viewers from all continents (whatever their culture and their language), the feature film directed by Gorō Taniguchi was conceived having in mind only the Japanese audience, with his tastes and his passions.
In a nation where going to karaoke with friends is as common and transversal an experience as eating at a restaurant or having a coffee in a cafeteria, it is therefore not surprising that the decision was made to transform the traditional feature film dedicated to Eiichiro Oda's manga into a sort of sing along, almost a musical.
advertisement
Who is Uta, the protagonist of One Piece Film Red
In fact, there are seven unreleased songs scattered throughout the film and sung by Uta, the absolute protagonist of the film. Unpublished character created specifically for the film, Uta is a young idol, or rather the oriental equivalent of our local pop songs. Pretty, talented, and versed in both singing and dancing, an idol's mission is to entertain her audience by constantly cultivating her clean and carefree image, with a punctual construction of the look and positive and never challenging messages to send to the public.
Uta could be a J-Pop or K-Pop lead singer On the other hand, to give her a voice singing the songs of One Piece Red is there Ado, a very young japanese singer whose fame exploded a few years ago, when he was still a minor and who reached the top of the Japanese charts with the pieces featured in the film's soundtrack. Even the Italian public will be able to appreciate her clear voice and her interpreting talent, given that the Italian adaptation has made the precise choice of leave the songs in Japanese, obviously subtitled in Italian.
advertisement
Uta's songs are the backbone of a musical film, which makes pop tunes a cornerstone of the plot and action. In fact, Uta draws a very special power from music, which she intends to put at the service of a world without more pirates, Navy and wars. She will obviously end up clashing with the Straw Hat crew, who is revealed since the trailer to be a childhood friend of hers.
Someone turned up their nose at the secluded role that the protagonists of One Piece play in One Piece Film: Red.Historical characters such as Nami, Chopper, Sanji and Zoro have just a handful of jokes, while Uta takes the whole scene, both in the action sequences (animated with great dynamism and coherence with respect to the anime style), and in the dramatic ones.
A small sacrifice for our local audience, which perhaps won't be able to appreciate all the cultural and musical references of the film, which is nonetheless highly enjoyable. A sacrifice, however, amply compensated by the rmore than important who plays Shanks the Red (a crucial character for the destinies of One Piece, but who appears rather rarely), which gives depth to the film and makes it more memorable and emotionally powerful than a usual filler. It remains an ancillary addition to the main story, sure, but one that goes beyond mere entertainment filler.
One Piece Film: Red will arrive in theaters with a limited distribution over time and in the cinematic circuit. Find out when and where to see it by consulting this in-depth analysis on release dates of One Piece Film Red in Italy.
The cover image of this article is taken from Anime Factory's One Piece Film: Red
Comment
Reserved for One Piece fans who have at least a general idea of ​​recent developments in the anime and manga, Red provides entertainment and some serious dramatic moments. A successful filler.
Pro
The role played by Shanks in the plot
Continuity of style with respect to the anime
The high-level animations, even in the action scenes
Uta's "luxury filler" character
Cons
Too many songs compared to the length of the film
Incomprehensible to those not already familiar with One Piece