Author:
Verdiana Paolucci
,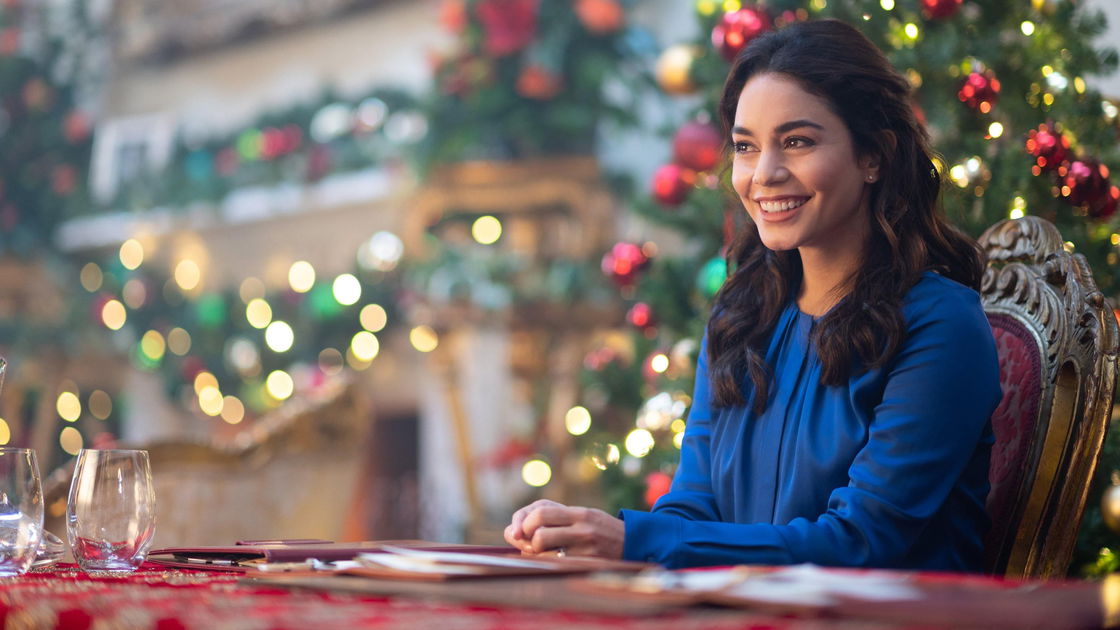 Princes, princesses and good feelings: whether they live in sumptuous castles, pretend to be rich heiresses, or are simple people who dream of a happy ending, the protagonists of this kind of film are able to stage romantic misunderstandings and entertain us.
With the three films of the saga #As a Princess, #Vanessa Hudgens She plays three different roles: Queen Margaret, Princess Stacy and Lady Fiona. In this third chapter, the three clones join forces to solve a new international crime, the theft of a sacred relic, the Star of Peace, lent by the Vatican to Stacy and Margaret for the upcoming Christmas party in Montenaro.
advertisement
If you liked the trilogy and are looking for other similar titles, they are a Christmas theme or not, here are some tips.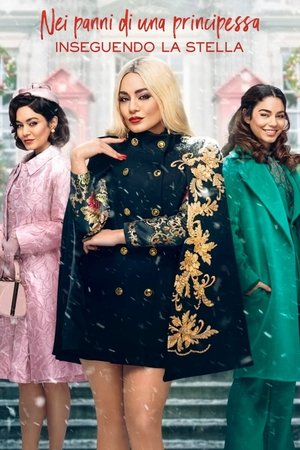 As a princess - Chasing the star When a precious Christmas item disappears, Queen Margaret and Princess Stacy ask their cousin Fiona and a man from her past for help to find it. Open tab
Love hard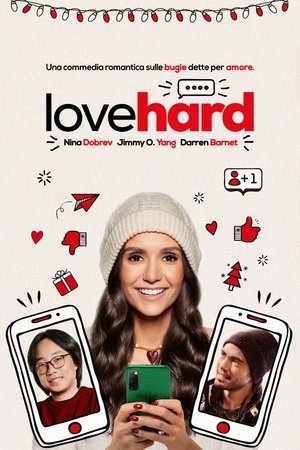 Love hard A Los Angeles-based reporter (Nina Dobrev) travels across the country to surprise a man she's hooked on on a dating app, only to find out she's been scammed. Open tab
In the romantic Christmas comedy, which has jumped into Netflix's top 10 since its debut, the game of misunderstandings it served. #Nina Dobrev plays an online writer who posts stories based on her disastrous dating. Tired of being single, Natalie gets the chance of her life when in a dating app she meets Josh, a guy who matches her ideal type of her.
Determined to meet him, the young woman goes crazy and decides to visit him for the Christmas holidays, only to discover that she has been deceived: Josh does not match the photo of the boy she was chatting with in chat. What's more, he asks her to pretend to be his girlfriend during the holidays.
While not set in a castle, #Love Hard is the right film if you are looking for romance and fun, with the two protagonists pretending to be together between hilarious moments but also a lot of tenderness. The final will meet expectations.
That crazy Friday
That crazy Friday A mother, a career psychologist, and her daughter, an inveterate rocker, do not understand each other: one would like better grades and discipline, the other understanding and more support. Following a furious quarrel ... Open tab
advertisement
Speaking of in-person exchanges: #That crazy Friday it has nothing to do with Christmas, but it shares the same theme as the film trilogy with Vanessa Hudgens. In this play, mother (#Jamie Lee Curtis) and daughter (#Lindsay Lohan) could not be more different from each other. Thanks to two fortune cookies at the Chinese restaurant, their life changes drastically.
The next day, in fact, they discover that they have swap bodies: the mother Tess finds herself in the role of a teenager, while the daughter Anna in those of an adult in full responsibility. The one then pretends to be the other while together they search for a way to get back to normal.
The three protagonists of In the Shoes of a Princess do not swap bodies, but in order to get what they want, one must pretend to be the other.
A prince for Christmas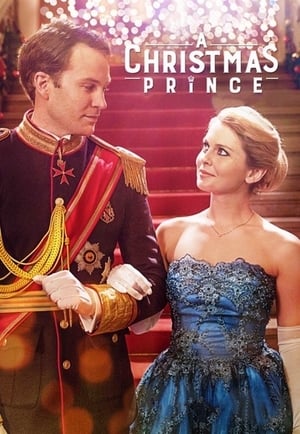 A prince for Christmas Amber is the young editor of a magazine that must follow the press conference of Prince Richard, next to the throne of the kingdom of Aldovia after the death of his father. The ... Open tab
The trilogy of films, made from 2017 to 2019, revolves around a young journalist, Amber traveling to Aldovia to be able to get an undercover scoop on the next heir to the throne, Prince Richard. Just when the press conference, which allegedly announced the news, is canceled, Amber refuses to return to work empty-handed.
So, by chance, it comes mistaken for the new guardian of the young princess Emily, sister of the prince; at that point, Amber's opportunity is greedy and she will use it to get closer to the heir to the throne. And inevitably, she will fall in love with him.
advertisement
The film was an unexpected success for Netflix, who decided to make two more sequels around Amber and her beloved prince charming. The third chapter saw them become a family and at the same time, Amber and Richard were involved in a mystery at the court.
Just like In the Shoes of a Princess, this Christmas trilogy has everything for you: real imaginary, a fairytale love and obviously thefestive setting.
A knight for Christmas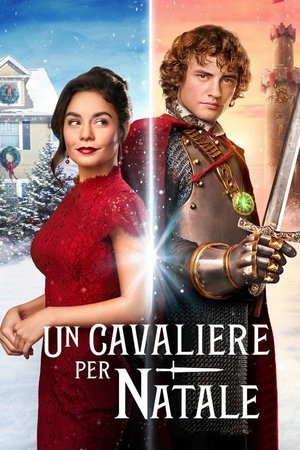 A knight for Christmas When medieval knight Sir Cole (Josh Whitehouse) is transported to modern-day Ohio by a witch's spell, he befriends Brooke (Vanessa Hudgens), an intelligent and kind science teacher ... Open tab
Yet another Christmas rom-com starring Vanessa Hudgens. This time she plays Brooke, an intelligent and kind science teacher who is now disillusioned with love. At Christmas, as if by magic, a knight materializes in front of her: it is Sir Cole, transported from the Middle Ages to present-day Ohio, due to a spell.
advertisement
Convinced that the handsome young man is suffering from amnesia, Brooke decides to help him navigate the modern world as he tries to figure out how to accomplish his mission - which is also the key that will take him back to his time. When he looks close to the business, Sir Cole begins to wonder if it's the right thing to go home.
Set during the Christmas holidays, A Knight for Christmas is the right film if you have taken a liking to Vanessa Hudgens: here too the happy ending, as in fairy tales, is guaranteed.
Monte Carlo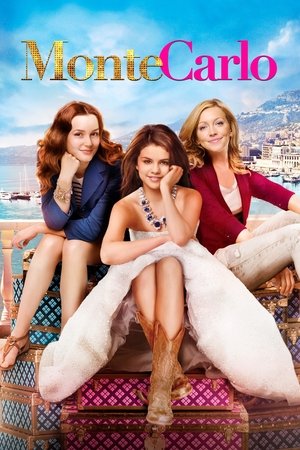 Monte Carlo Grace is 18 years old and one step away from school. After saving some money working as a waitress in a diner, she can't wait to leave ... Open tab
Royalty and personal exchanges are in the center of #Montecarlo, sumptuous and adventurous rom-com with three exceptional protagonists: #Selena Gomez, #Leighton Meester e #Katie Cassidy. Teenage Grace, her best friend Emma and half-sister Meg travel to Paris for the summer vacation.
Soon, Grace is mistaken by everyone for an English heiress, Cordelia Winthrop-Scott. And in fact the two look alike like two drops of water. At that point, Grace decides to have some fun and really pretend to be her, so together with Emma and Meg, she ends up in Monte Carlo to have a dream adventure.
Like Vanessa Hudgens, Selena Gomez plays two characters here too: XNUMX-year-old Grace Bennett and heiress Cordelia Winthrop-Scott.
A girl and her dream
A girl and her dream Daphne, a XNUMX-year-old neo-hippie from New York, despite her mother Libbie's contrary opinion, travels to London in search of her father, Henry, an English aristocrat who is ... Open tab
#Amanda Bynes is the protagonist of a funny comedy in which a young woman discovers that she is the daughter of a well-known politician. No Christmas story, no prince charming to marry, no castle or fairytale setting, but even the House of Lords can be considered a dream place - if it is presided over. #Colin Firth.
Daphne Reynolds is a 17-year-old American who lives in New York with her mother, a singer at weddings. As soon as she graduates, the young woman decides to resume relations with her father whom she has never known, an aristocratic London Lord who is aiming for the municipal elections. The presence of the exuberant girl will completely upset the balanced life of the man.
If you like the fairytale-style happy ending strand of In The Role of a Princess, this comedy is for you.
Love does not go on vacation
Love does not go on vacation Amanda lives in Los Angeles where she is the head of a company that makes movie trailers. Her professional life is booming while the private sphere is a ... Open tab
# Love doesn't go on vacation is a Christmas rom-com with a truly stellar cast. #Kate Winslet e #Cameron Diaz they play two women disappointed in love, who decide to take a break from everything and spend Christmas away from home.
Thanks to a site that offers the opportunity to exchange homes all over the world, Amanda and Iris get in touch: the first will spend the holidays in a rural London house, the second in a luxury apartment in Los Angeles. However, they both find themselves uncomfortable in their respective homes, until love knocks on their door. It will be up to them to decide whether to open their heart to #Jude Law e #Jack Black.
In this case, there isn't no exchange of person, but of apartment and the story unfolds over the days leading up to Christmas.
Trapped parents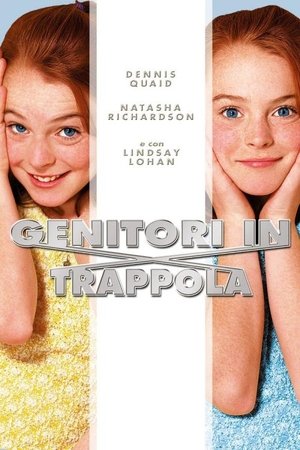 Trapped parents In a summer camp, two girls discover that they are twins: in fact, the two have been separated in the cradle of their parents, who decided to break up and divide the girls. The two ... Open tab
#Parents in a trap is one of the cult movies of the 90s, as well as the one that launched a very young Lindsay Lohan. In the movie plays two roles: Hallie Parker and Annie James, twins who were separated at birth after their parents' divorce.
When they attend a summer camp, the two girls find they look a lot alike. Initially rivals, they slowly confide in each other, get to know each other better and understand that they are twins. So they decide to swap places to get to know the other parent better. Their plan is to reunite mom and dad to get them to remarry. Will everything go smoothly?
The setting is not Christmas, but the film follows the vein of the trilogy In the role of a Princess: in this case, Hallie and Annie swap roles. Additionally, Lohan plays two characters, while Hudgens plays three.
In order not to miss any news, subscribe for free to our Telegram channel at this address https://t.me/nospoilerit.