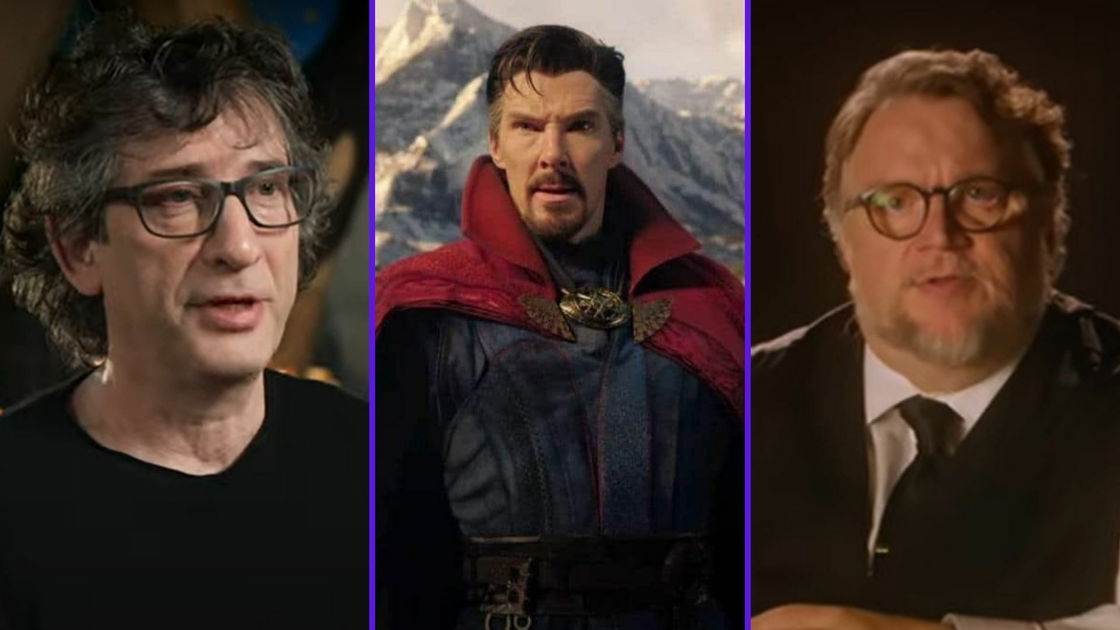 In a recent interview, the author of Sandman Neil Gaiman spoke about his past meetings with Marvel Studios to make a movie about Doctor Strange, with Guillermo Del Toro to the direction. These meetings took place in 2007, when Marvel was working on the first Iron Man movie, which was released the following year. So the proposal of the team Gaiman & Del Toro is placed at the dawn of the Marvel Cinematic Universe (MCU), the narrative universe that told the stories of Avengers and Guardians of the Galaxy, as well as the adventures of Spider-Man played by Tom Holland.
advertisement
Interviewed by Josh Horowitz for his Happy Sad Confused live podcast, Gaiman said he has spoken to Kevin Feige several times over the years. The writer's first proposal was an idea for a Doctor Strange film set between 1920 and 1940. Right from the start, Neil Gaiman involved Guillermo Del Toro in the project, an excellent director who directed some films based on comics: Blade II, Hellboy and Hellboy: The Golden Army.
Unfortunately, the response from the Marvel offices was that they intended to focus on other characters. Looking back, it now appears clear that the intent was to focus on Hulk, Iron Man, Thor and Captain America, who were the first 4 MCU characters to have a film dedicated to their "solo" adventures, released between 2008 and 2011. The first Doctor Strange film was released in October 2016, nine years after the proposal by Gaiman and Del Toro.
advertisement
Gaiman continued the interview by saying that he had the idea of ​​telling the drama of Stephen Strange who falls into the vortex of alcoholism and is disbarred, but setting these events around the years' 20 of the last century. Strange would begin his apprenticeship as a wizard in the early 30s, after which he would live in Greenwich Village (a famous New York neighborhood) for 90 years. without getting old, and without anyone noticing. Neil Gaiman stated that this idea fascinated him and that he wanted to make Doctor Strange a character "out of time". He added that he would be heavily inspired by the work of Steve Ditko, cartoonist creator of Doctor Strange and co-creator of Spider-Man along with Stan Lee.

Even if the proposal to work in the MCU takes place several years ago, fans can always hope for the involvement of Gaiman and Del Toro for a new Marvel project, perhaps even for a new chapter of the Doctor Strange franchise.
Many announcements are expected for the event Disney + Day on September 8, 2022 and who knows, maybe someone could even relate to our Avengers Wizard!

Image by Guillermo Del Toro from Guillermo Del Toro's Cabinet of Curiosities - First Look (Netflix); image of Neil Gaiman from The Sandman - Il mondo degli Eterni (Netflix Italy)