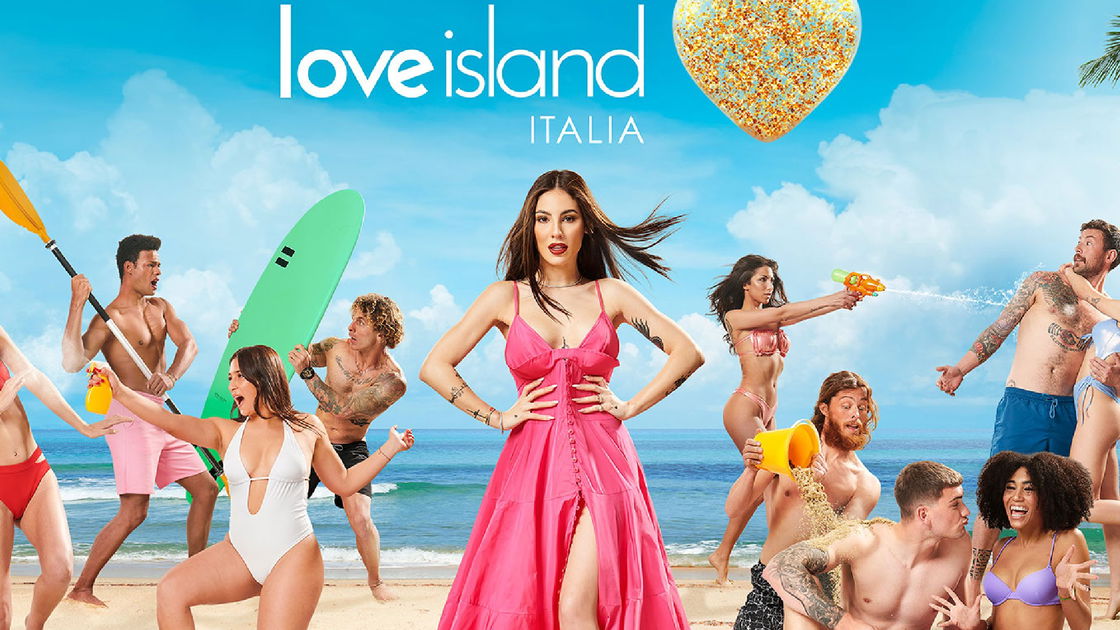 On Monday 7 June the 10 competitors of Love Island Italy debuted on Real Time and Discovery +. Thus began the adventure of singles in search of love led by Giulia de Lellis, also making her debut in the role of TV presenter.
But what exactly does Love Island Italia consist of? This is the Italian version of an international format that is broadcast in 20 other countries. Participants have one goal: not to remain single and win the final prize of 20 thousand euros.
advertisement
In their race to conquer love, however, Lovers (as they are defined) are not alone because you viewers can decide the fate of couples through the Love Island Italia application. Using the app it is possible to influence the game dynamics. You can mix couples, choosing the so-called recoupling, or decide the entry of new singles with Bombshells. Not only that, the app allows you to delete a couple or just one of the components of a couple. There is also a Voting section designed to support favorite Lovers.
But let's find out together where to see Love Island Italia.
Programming
Love Island Italia debuted on June 7th. The competitors are filmed 24 hours a day in a splendid villa in Gran Canaria and their days are marked by appointments and rehearsals. The episodes are hosted by Real Time, which broadcasts the daily strip every day from Monday to Saturday from 20:25 to 21:25.
On Sundayinstead, a time change is expected and the appointment with Love Island Italia will be broadcast from 14pm to 30pm.
The game will end on July 4th with the assignment of the final prize pool that could go to the couple consisting of two of the singles below:
Cesare, 27 years old from Florence
Antonino, 38 years old from Palermo
Daniel, 21 years old from Carrara
Christian, 23, from Cameroon
Denis, 24 years old from Padua
Rebeca, 23 years old from Milan
Cristina, 23 from Mantua
Giulia, 23 years old from Pesaro
Monica, 24 years old from Rome
Juliet, 23 years old from Alexandria
The reruns of the reality show
All the episodes broadcast on Real Time are reruns because Love Island Italia is visible in preview on Discovery +, where one episode per day is released.
advertisement
advertisement
The episode available on Discovery + is then broadcast in rerun on channel 31 of digital terrestrial at 20:25.
Where to watch Love Island Italia in streaming
Love Island Italia is visible every day in streaming on Discovery +. To see the episodes it is enough register on the platform and subscribe at a cost of € 3,99 per month or € 39,99 per year. The first trial week is free.
You can also take a look at the free contents with the interview with the host Giulia De Lellis and the one with the 10 Lovers.
Where can you watch Love Island Italia in streaming?

Love Island Italia airs on Discovery +, where new episodes are available every day.
Where can you see Love Island Italia in replica?

Love Island Italia airs in rerun on Real Time. The episodes are broadcast from Monday to Saturday at 20:25 and on Sunday at 14:30.
When does Love Island Italia end?

The final episode of Love Island Italia is scheduled for July 4, 2021.
In order not to miss any news, subscribe for free to our Telegram channel at this address https://t.me/nospoilerit.
advertisement