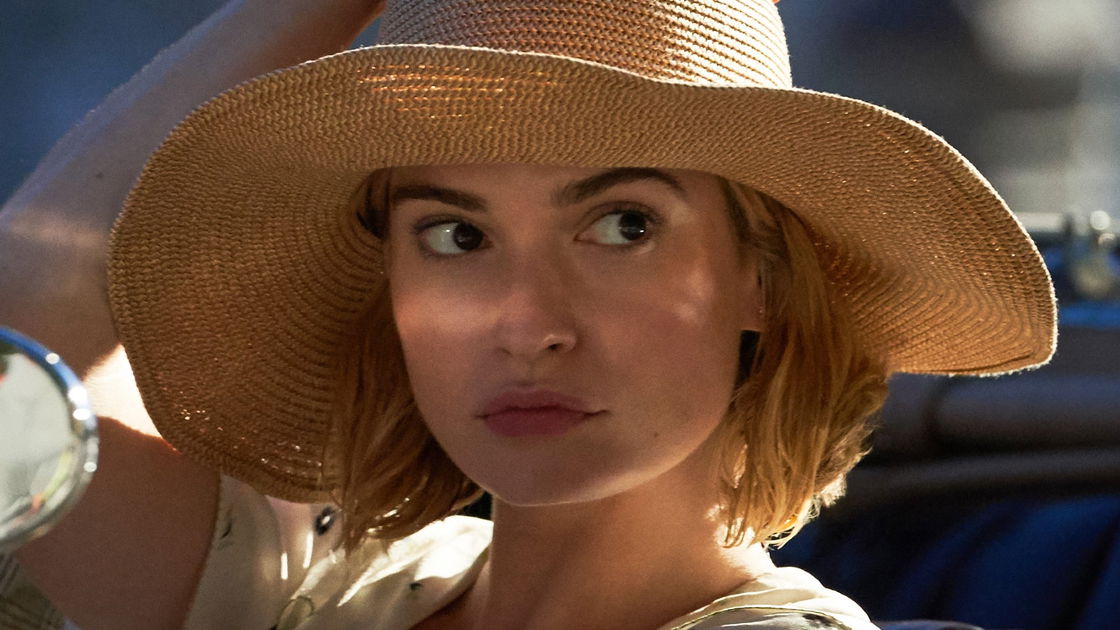 It is impressive to think so, but the stars of the 90s are already epic in the collective imagination. Also for this reason Hulu is working on a miniseries that will not so much tell the tormented love story between Pamela Anderson and Tommy Lee but a historical moment that concerns them: the disclosure of their sex tape in 1995. In reality, the key in which this story will be treated will be comedy and the actors in transformation to become Pam and Tommy are already viral.
Lily James in the role of Pamela Anderson and Sebastian Stan in that of Tommy Lee: the images
The two are truly unrecognizable, especially James, one of the most eclectic actresses of the moment (we saw her in Cinderella, in Mamma mia! Here we go again and more recently in the remake of Rebecca the first wife.
advertisement
In the image disclosed by Hulu it is striking the accuracy of the reconstruction of the look and details.
In the photo Lily James and Sebastian Stan recreate the pose of a historical photo, in which she bites the musician's nipple. He is covered in tattoos, wearing only jeans, jingling necklaces and studded belts. She is in profile, has Anderson's tribal tattoo on her arm and very pale eyes. It is really hard to capture the likeness of Lily James in the bombastic Baywatch diva as we will see her on Hulu screens.
advertisement
What is Pam & Tommy talking about?
The series is about the videotape made public which reveals the couple in a moment of intimacy. A case that can be defined "The first viral topic in history", which stars the golden couple of tabloids. She, lifeguard of the Baywatch series, was the sex symbol of the moment. He, tattooed and damned drummer, represented the Nineties grunge-rock dream. They had married in 1995 after a few days of relationship, causing a stir and curiosity.
The video episode had long-lasting repercussions. Anderson and Lee in 1998 have won the lawsuit for copyright infringement filed against Internet Entertainment Group, the company that had sold and distributed the video online.
The cast will also see Seth Rogen, Nick Offerman, Taylor Schilling, Andrew Dice Clay, Pepi Sonuga, Spencer Granese and Mozhan Marnò. The series is directed and produced by Craig Gillespie. Producers also include Rogen, Evan Goldberg, James Weaver, Alex McAtee, Megan Ellison, Sue Naegle, Ali Krug, Chip Vucelich, Sarah Gubbins, Dave Franco and Dylan Sellers.
It is unknown when the series could arrive on Hulu, but hopefully by 2021.
advertisement
In order not to miss any news, subscribe for free to our Telegram channel at this address https://t.me/nospoilerit.