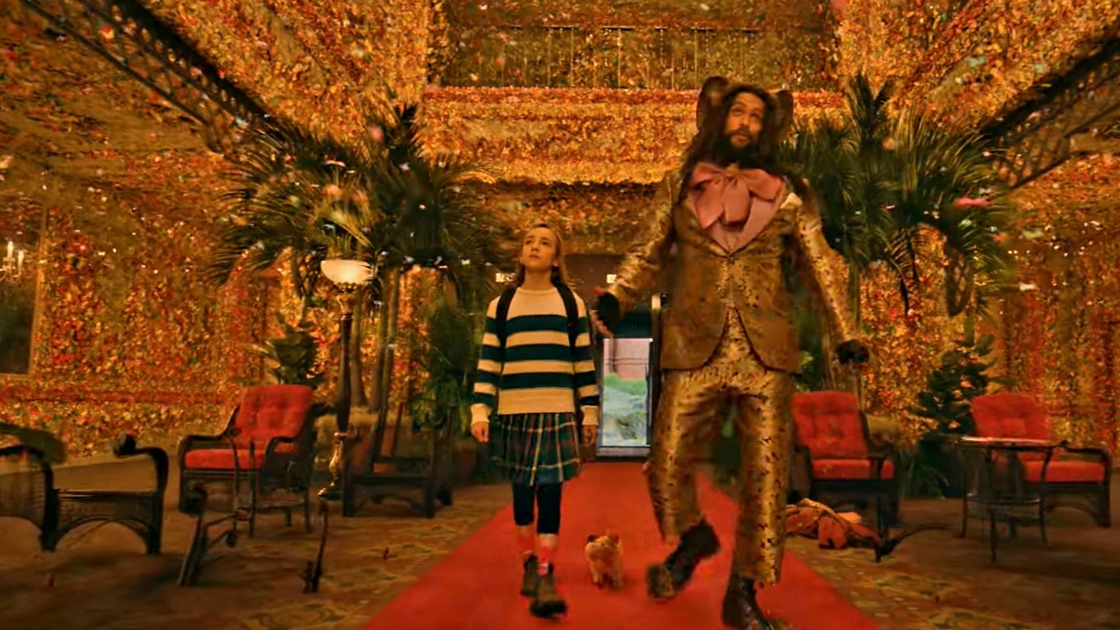 From director Francis Lawrence, the same as I am legend with Will Smith and the Hunger Games saga, the fantasy film Slumberland - In the world of dreams is coming to Netflix with the young Marlow Barkley and Jason Momoa as protagonists. At the event TUDUM 2022 of Netflix a new clip has been revealed on the film visible below, in which the two protagonists are seen immersed in the magical world of Slumberland:
advertisement
Slumberland Plot - Into the World of Dreams
After her father tragically disappears at sea, the young Nemo is placed in the care of her uncle Philip; who despite her good intentions, is not very familiar with the role of adoptive parent. With this sudden move, Nemo has had to change school and habits and therefore does not live the new situation very well: one night, however, he finds a secret map that leads to the fantastic world of Slumberland and in such circumstances he meets Flip, an outlaw from the heart. gold that will leave with her in this new adventure. The two new travel companions, in an attempt to find Nemo's father somewhere, will be involved in an alternation of dreams and nightmares in the strange world of Slumberland.
advertisement
The cast of Slumberland - Into the world of dreams
Below you can read the list of the main cast of actors featured in the film Slumberland - In the world of dreams:
George Triantos
Leslie Adlam
Tonya Cornelisse
Humberly Gonzalez
Izaak Smith
Randolf Jimenez
Maher El Hares
Hadrian Leropoli
India de Beaufort
Dorami Hsien,
Jamillah Ross
Sergio Osuna
Weruche Opia
Ava Cheung
Michael Blake
Luxton Handspiker
Cameron Nicoll
Katerina Taxia
Owais Sheikh
Antonio Raine Shepherd
Irene Barriault
Francois Pruneau
Paulina Posadas Dagio
Slumberland - Into the world of dreams Una giovane ragazza scopre una mappa segreta del mondo dei sogni di Slumberland e, con l'aiuto di un eccentrico fuorilegge, attraversa sogni e fugge da incubi, con la speranza di ... Open tab
Slumberland - In the World of Dreams will be available in streaming, as scheduled of Netflix releases, on November 18, 2022.
In order not to miss any news, subscribe for free to our Telegram channel at this address https://t.me/nospoilerit.