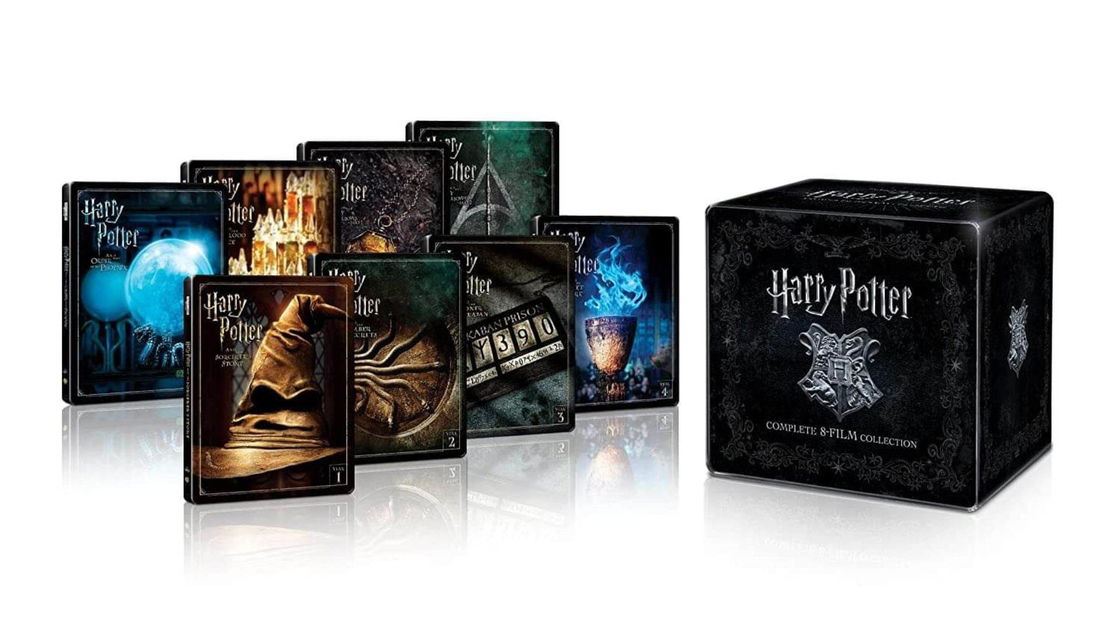 With winter just around the corner, there's nothing better than spending your evenings warm with the classic starter pack: blanket, sofa, cup of chocolate and TV, to play a marathon of your favorite titles. Especially taking advantage of the discounts related to the period Black Friday, which on Amazon lasts from November 18 to 28, 2022.
If among the films that you never get tired of seeing there are also those of Harry Potter, don't miss out on this fantastic Amazon box set. With high-resolution content and at a truly advantageous price.
advertisement
Recommended product
??? € from The Amazon
advertisement
The edition of Harry Potter proposed by Amazon on the occasion of Black Friday, contains the eight films of the saga in Steelbook format individually divided into resistant metal cases. The films are in turn placed in an elegant black box, perfectly interlocked so as not to be damaged during the shipment of the product.
In the 4K Ultra-HD + Blu-Ray format of this Steelbook edition, you can watch all the movies from Harry Potter in a renewed version thanks to the maximum high definition.
In the box set of this complete Harry Potter collection from Amazon, in addition to the Steelbooks of the eight films of the saga, there is also a special bonus disc on Blu-Ray. This is the first film Harry Potter and the Philosopher's Stone, in English with Italian subtitles, in Magical Movie Mode version.
That is an interactive vision mode, which allows you to enter the magical world of Hogwarts. Through the behind the scenes of the film you can discover curiosities, new details, fun goodies and you can put yourself to the test with the Hogwarts Trivia Challenge. The world of Harry Potter quiz to test your knowledge of the history of one of the most famous wizards ever.
The Harry Potter Complete Collection Steelbook box set has a great discount that shouldn't be underestimated. And with the amount you are going to save, you can treat yourself to some other small gift always on offer, among the 5 must-have items for true Harry Potter fans.