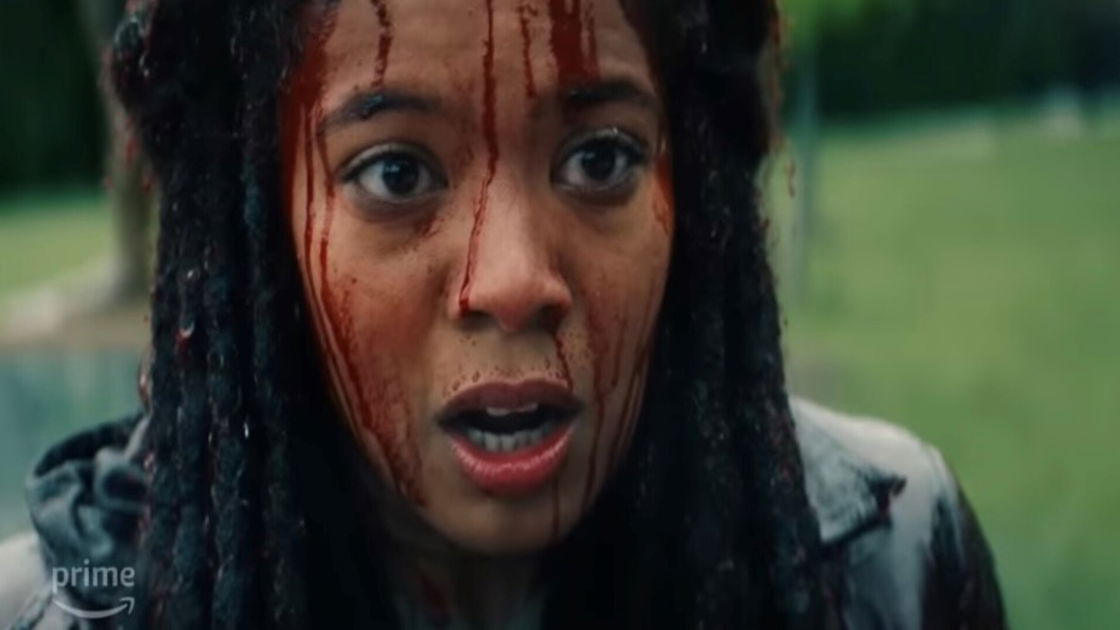 Prime Video has released the first trailer of Gen V. This is the new superhero series that is a spin-off from the TV series The Boys by Erik Kripke.
Waiting to find out what will happen in the fourth season of The Boys, introducing two new Supers, there it isand first images of the highly anticipated spin-off series Gen V.
advertisement
As you can see through the official Gen V Season XNUMX trailer, the episodes will be set within Godolkin University. It is an exclusive American college for people with superpowers.
A lot of blood and a lot of violence: these are the main features that show the first images of the TV series Gen V. At the center of the scene in this first trailer of the spin-off of The Boys is the actress Jaz Sinclair, who plays Marie Moreau. Joining her are other competitive young adults who have extraordinary powers.
Several characters from The Boys appear in the new Gen V TV series. Among them are A-Train played by Jessie T. Usher, Ashley Better played by Colby Minifie and Adam Bourke played by PJ Byrne.
advertisement
For sure Gen V will be a TV series full of strong tensions, not suitable for those who can't sleep at night after watching a horror movie! At the same time, the viewer can expect a series - as well as violent - crazy and funny.
Gen V official trailer images also show the iconic puppets called Muppets. We are talking about the group of characters in the form of puppets created by Jim Henson in 1954, protagonists of two famous US television broadcasts: Muppet Show and Sesame Street.
The Muppet puppets in the Gen V trailer perform various crimes and appear covered in blood.
When and where to watch the first season of Gen V
The first season of the new Gen V TV series, spin-off of The Boys, will be available on Prime Video in 2023.
advertisement
The best images of the trailer of the first season of Gen V
Prime Video
Prime Video
Prime Video
Prime Video