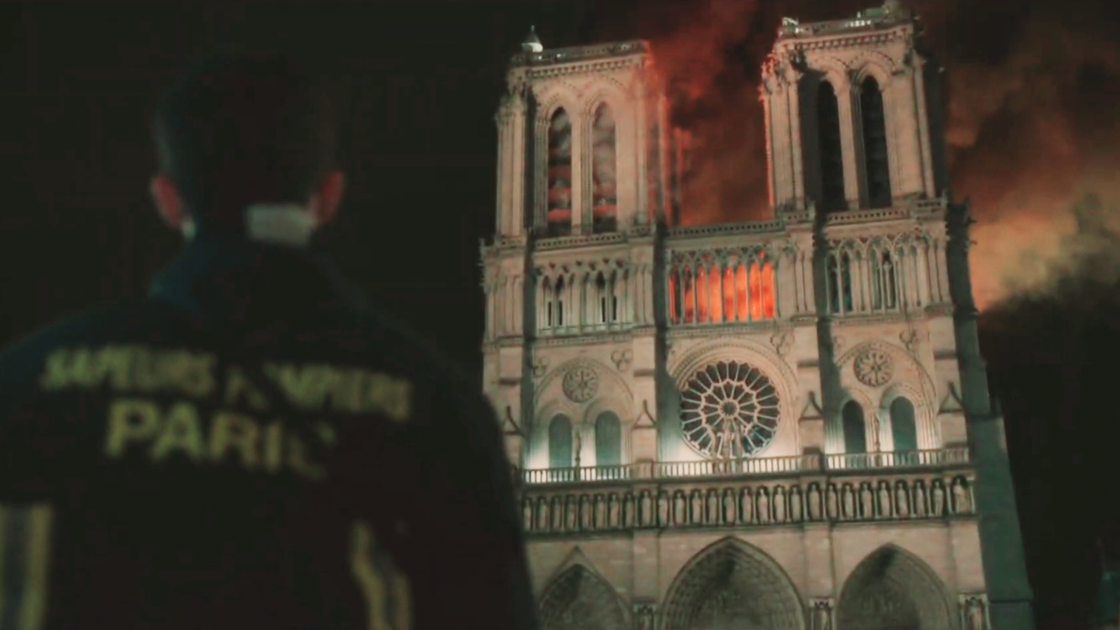 Netflix has shared the first official trailer of Notre-Dame, the new miniseries that tells the drama experienced during the fire of 2019, which took place in the Parisian cathedral.
advertisement
It was April 15, 2019 when in the late afternoon of that day, a terrible tragedy hit the French capital and ended up ruining one of the nation's historic monuments. A fire that was generated in the frame of the spire of the Notre-Dame cathedral soon spread to the roof of the building where it caused the collapse of some naves and arches, which inevitably ended up hitting the underlying part.
To tame the flames it took more than twelve hours with the use of about six hundred firefighters: and it is precisely on the heroes of the red flames that the Netflix miniseries is focused, with a detailed account of everything they have done to make return the emergency. But Notre-Dame also wants to be a testimony of all the people involved in that terrible moment who lived, directly or indirectly, the tragic experience.
advertisement
In the real news story that inspired the series, fortunately there were no victims. Only one firefighter was injured and others slightly intoxicated by the fumes inhaled during the fire. From the images of the trailer it is clear that some situations have been changed as we see some victims among the police. Although in recent years there were several titles created on the fire of the French cathedral, Notre-Dame by Netflix aims to give a different perspective on things: it is a dramatic series not only for the drama it tells, but also because it shows the view from another perspective that also concerns the personal and private sphere of some of the people involved.
The cast of Notre-Dame
Following are the main protagonists of the Netflix miniseries:
Zem
Caroline Proust
Sandor Funtek
Simon Abkarian
Megan Northam
Simon Abkarian
Alice Isaaz
Marie Zabukovec
Corentin Fila
Frederic Chau
Olivier Ruidavet
Kassem Al Khoja
The miniseries was created by Olivier Bocquet and Hervé Hadmar, also director of the project, in collaboration with Romain Gubert, co-author of the book "La Nuit de Notre-Dame" which reports the facts of the fire of the cathedral.
The Notre-Dame miniseries consisting of six episodes, will be released on October 19, 2022 on Netflix as reported in the calendar of all Netflix releases.
In order not to miss any news, subscribe for free to our Telegram channel at this address https://t.me/nospoilerit.