Benedict Cumberbatch aka Doctor Strange demonstrated his versatility as an actor also on The Tonight Show.
Jimmy Fallon put him to the test of Mad Libs Theater.
What's it about? The host is asked a series of random questions about his favorite number, his favorite teacher, his favorite children's song, his favorite country, and so on.
All the answers will then be used to build the crazy script of a theatrical scene.
NBC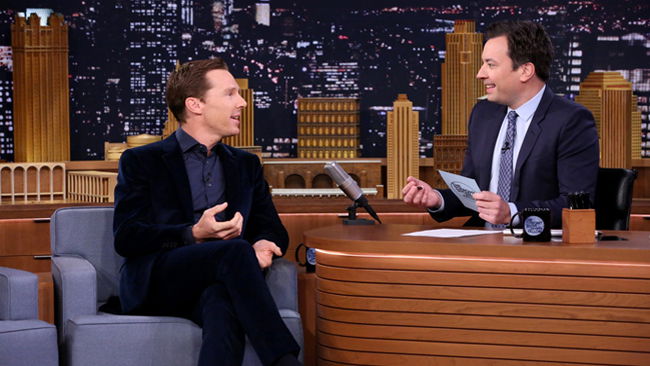 L'actor stepped into the role of detective Rory (his favorite name), while Fallon played a criminal arrested and subjected to questioning.
Too bad, that the criminal in question had the name of the teacher most loved by the actor: the Lady Tate!
The scene turned out to be really hilarious, thanks also to Benedict's commitment to playing the bad cop, despite the wacky jokes that got him more than a laugh.
The film quote chosen by the actor was also included in the dialogue: "This city needs a soul", bar pronounced by Jack Nicholson in Tim Burton's Batman movie.
NBC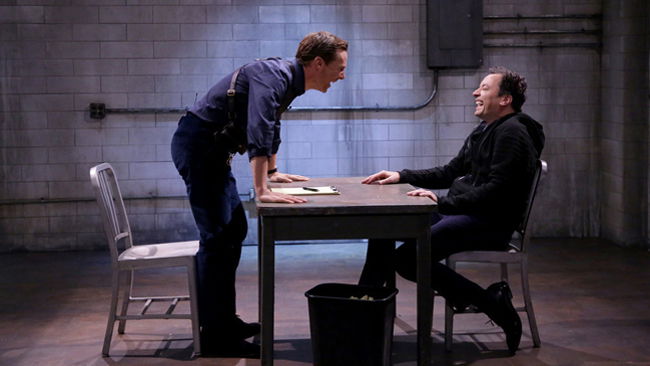 Even Superman, the first movie title that came to the actor's mind, had a place in the dialogue. Detective and criminal did not mention, however, Doctor Strange, which the actor did not indicate in the answers on the cinema despite having declared that it is the largest production in which he has worked.
The interrogation ended in music when Detective Rory confessed: "Whenever I see a crime scene I love to sing Baa Baa Black Sheep " (Benedict's favorite children's song)!
To follow all the funny sketches by #Jimmy Fallon and its guests, make an appointment with the #The Tonight Show at 22,45 pm on FOX.