The wait is finally over. August 24 has arrived and all Minions fans can run to the cinema to see Despicable Me 3. While waiting for the afternoon or evening to arrive, you can take a look at the video above accompanying the film debut of the film directed by Kyle Balda and Pierre Coffin.
So are you ready to meet Gru's twin brother? Despicable Me 3 will introduce you to Dru, the Freedonian pig farmer. The flowing blonde hair and blinding white suits distinguish Gru's brother, who in his appearance appears to be the exact opposite of his twin. Obviously, Dru is a super villain like (he was) Gru and will drag him into one new adventure in the world of wickedness.
advertisement
advertisement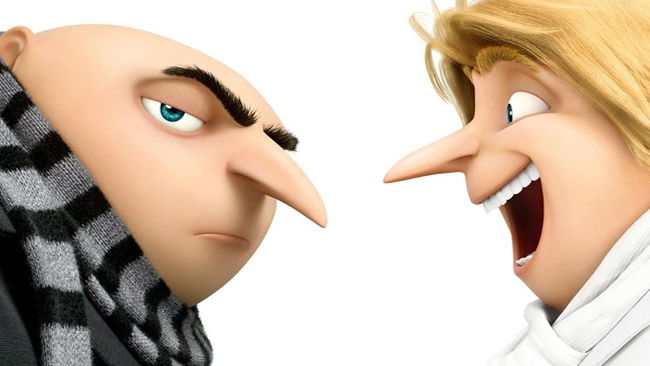 In fact, it won't be the only new entry into the film. Once seated in your comfortable armchair at the cinema you will also witness the debut of Balthazar Bratt, known as Bratt the Bad. Balthazar has already appeared in the first trailer of the film, immediately identified as an 80s-style villain due to the big mustache, the jacket with the huge shoulder pads and the long hair with a lot of tuft. To lend him the voice in the original version is there Trey Parker (creator of South Park). In the Italian version, however, Balthazar has the voice of Paolo Ruffini. Bratt will be the enemy par excellence of Gru, the character willing to do anything to take revenge with his deadly keytar and his explosive Rubik's cubes.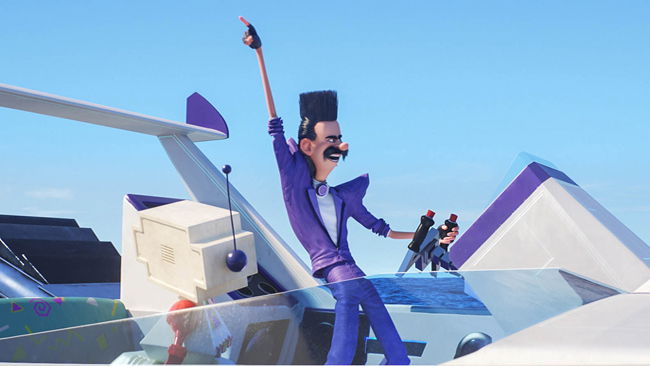 Among the historical characters you will find a Lucy (voiced by Arisa) totally immersed in her role as mother. It is she who tries to fight the pessimism of Gru, the victim of an identity crisis after his dismissal from the role of secret agent of the Anti-Villains League. And the Minions? After being left in disarray by their master Gru, they will try to rebel led by Mel.
The plot bodes well and Despicable Me 3 seems to be a candidate not to disappoint the expectations of all the fans who have determined the success of the first two chapters.
In order not to miss any news, subscribe for free to our Telegram channel at this address https://t.me/nospoilerit.