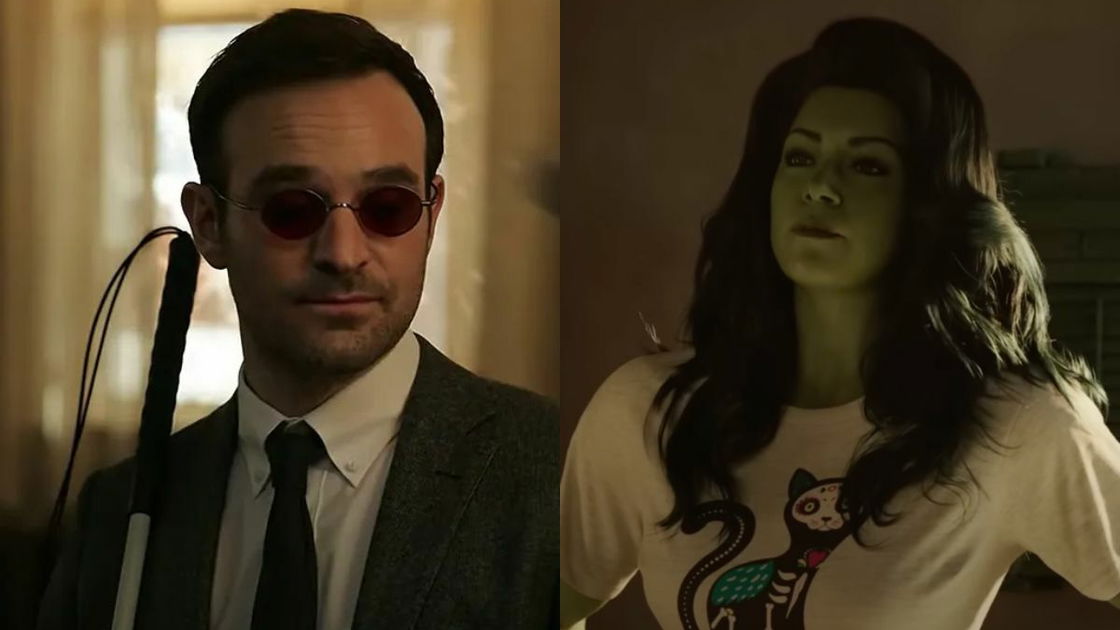 After his appearance in Spider Man: No Way Home, Daredevil has returned to make all his fans dream. In the last scene of the She-Hulk trailer we saw him return more agile than ever, and even if his face was not visible, his costume and sticks left no room for doubt.
We therefore do not know for sure which version of Daredevil will appear, but it is very, very likely that we will find the actor Charlie Cox in the role of the blind superhero. By the way professionally is a colleague of the protagonist of She-Hulk and the series has been described as a superhero legal drama, that is, very much focused on the court cases that its heroine will face. In short, the ideal context for a consultation from Matt Murdock, also an "attorney in law".
advertisement
The news didn't just surprise fans: Jessica Gao, showrunner of the new series coming to Disney +, literally he didn't believe it was possible to have Daredevil for the series.
In his interview for Collider Gao said:
advertisement
We never, not even in a million years, thought we could use it [the character of Daredevil], because we didn't know what the character's status was. And then, I don't remember how, came the rumor that he was coming back and it was Charlie Cox, and we were like, 'Wait, does that mean we can use this? Are we allowed? ' And even when they said yes, well, we couldn't believe it, we thought it was a joke.
Daredevil's red and yellow costume in the She-Hulk trailer

Daredevil fans have gone into raptures noticing the details and colors of the new costume sported in those few seconds it is visible in the promo.
Let's see some golden-yellow plaques on a dark red fabric, which strongly recall the original design of the famous red-yellow costume seen in the pages of comics.
In order not to miss any news, subscribe for free to our Telegram channel at this address https://t.me/nospoilerit.