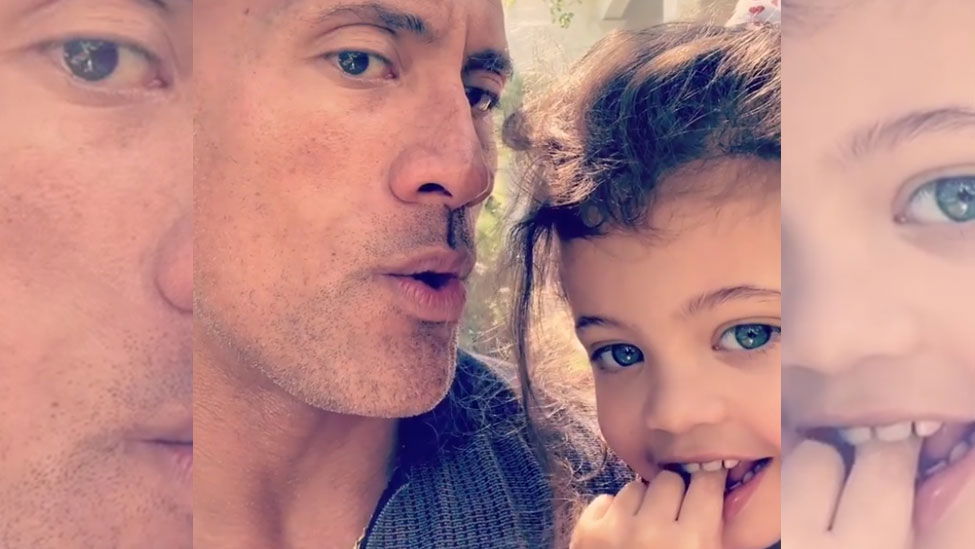 Dwayne "The Rock" Johnson often share photos and videos with his girls as protagonists on Instagram, as in the last post, in which the actor jokes with his daughter Jasmine.
In the video, Johnson asks his daughter to say "I love you" and laughs as he confesses that he first bribed her with ice cream.
advertisement
Jasmine, who is only three years old, is already a star of the web, so much so that the new video posted by his father immediately reached millions of likes on Instagram.
advertisement
One of the sweetest images posted on social media dates back to last December, when the Jumanji - Welcome to the Jungle star uploaded a photo of him with Jasmine and Tiana and wrote:
In the arms of the father. I cannot guarantee that I will love and protect my daughters for the rest of their lives, but I can guarantee that I will do so for the rest of mine.
In the last post, however, with a more light-hearted tone, The Rock says he is ready to pose for a photo shoot and Jasmine, whom he affectionately calls Jazzy, wishes him good work.
The tender video ends with Johnson asking his daughter: "Who is the best dad in the world?"Jasmine, eyes turned to the camera, nods to her father, who comments:" Exactly, always looking for compliments! "
In order not to miss any news, subscribe for free to our Telegram channel at this address https://t.me/nospoilerit.