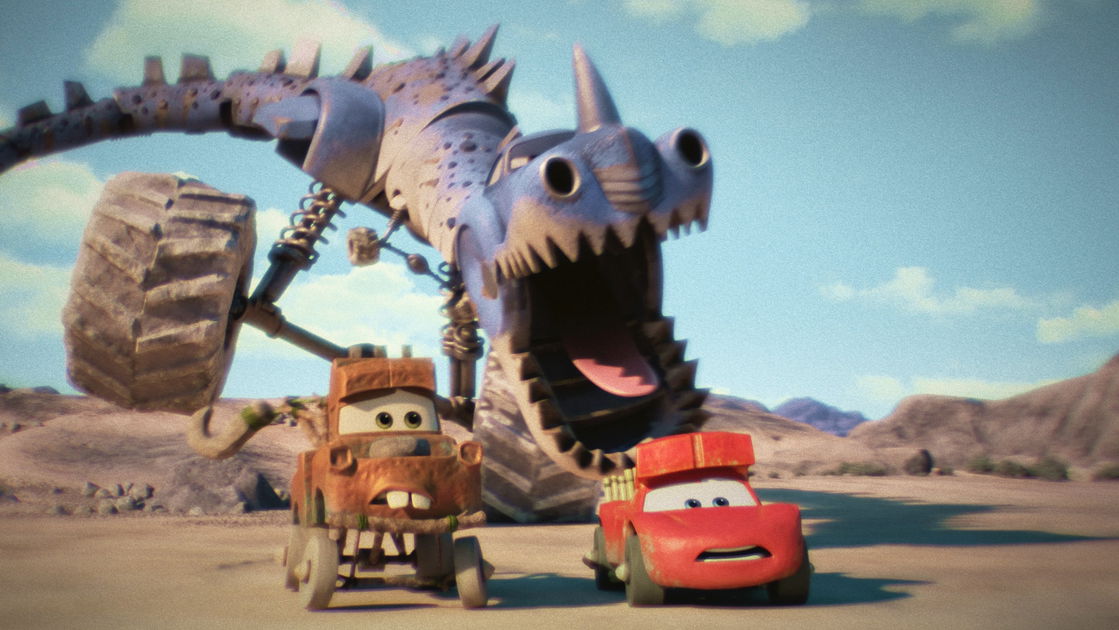 Cars on the road is a new animated series that is part of the lucky one Cars franchise Disney-Pixar license plate and features the two most famous cars of the saga, Lightning McQueen and his trusty friend Mater.
Cars of the road is made up of 9 episodes with an average duration, net of the credits, of 10 minutes. The 9 episodes are to be seen one after the other because in any case each episode represents a stage in the two-way journey of Lightning and Mater until the last episode in which they reach their destination. The bright red racing car and tow truck set off from the famous Radiator Springs to reach the home of Mater's sister, who is about to get married. The journey is long but full of places to visit and people to meet.
advertisement
advertisement
The episodes of Cars on the road are all different, full of action and humor typical of the franchise. Cars fans, adults and children alike, will have plenty of fun, but movie fans will also recognize some quotes in the various episodes. Just to name a few: the pilot or the first episode recalls and mentions Jurassic Park, the second episode, for example, is titled Don't open that door and is a tribute to Stanley Kubrick's Shining film, the seventh episode entitled Lightning Guest Star reports the viewer to b-movies just like Tim Burton's Mars Attacks does.
More than a TV series, Cars on the road should be seen as an anthological series of short films, since each episode has a vertical plot, that is, it begins and ends in the episode itself. The typical classic development of a TV series horizontal plot is barely hinted at. But this does not cause a problem because the whole operation is obviously designed for an audience of small and very small, who can not help but appreciate the goodness of all 9 episodes of Cars of the road. Finally, a note on the excellent artistic quality, which reproduces exactly that of the films.
Cars on the road is available on Disney +.
In order not to miss any news, subscribe for free to our Telegram channel at this address https://t.me/nospoilerit.
Cars on the road is the perfect product for the whole family that can be found on the Disney + streaming service.