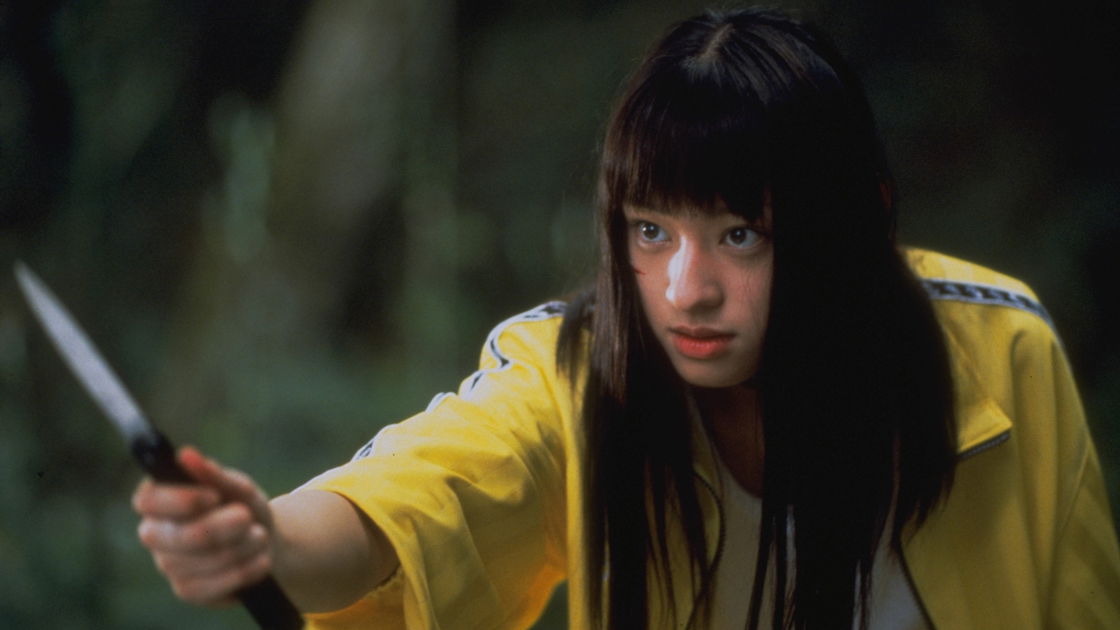 One of the cult par excellence of oriental cinema arrives in Italian cinemas for the first time in high definition version (4K) and in the Director's Cut version. This is Kinji Fukasaku's Battle Royale.
The Battle Royale Director's Cut theatrical release date is October 20, 2022. The trailer was released by CG Entertainment via a press release:
advertisement
#BattleRoyale al #cinema from 20 October. pic.twitter.com/qo9QaJSHmh

- NoSpoiler (@ NoSpoiler3) September 21, 2022
The plot of the film is known and has been taken up by many films and TV series produced in the following years such as the most often mentioned Hunger Games and Squid Game (the film is in fact always recommended for those who love these two titles and not only). 42 students are sent to a remote island to be protagonists of the program called Battle Royale. This is to educate young people but many of them are destined to die, as the participants themselves are armed to kill others: who will remain alive?
The film is based on Takami Koushun's best seller of the same name from 2000, which is also a cult.
The release of October 20 is to be considered an event, given that Battle Royale has never been released before in Italian cinemas. The restoration of the original film was put in place by Arrow Films in 2021 and was approved by screenwriter Kenta Fukasaku, director of photography Katsumi Yanagijima and Toei Company, Ltd.
advertisement
The cast of Battle Royale
Tatsuya Fujiwara is Shuya Nanahara
Aki Maeda as Noriko Nakagawa
Tarō Yamamoto as Shogo Kawada
Masanobu Andō in the role of Kazuo Kiriyama
Kou Shibasaki as Mitsuko Soma
Takashi Tsukamoto gives Shinji Mimura his face
Sosuke Takaoka is Hiroki Sugimura
Chiaki Kuriyama as Takako Chigusa
You were Ishikawa as Yukie Utsumi
Hitomi Hyuga as Yuko Sakaki
Takeshi Kitano is Kitano
Yukihiro Kotani gives his face to Yoshitoki Kuninobu
Sayaka Ikeda as Megumi Eto
Takayo Mimura as Kayoko Kotohiki
Minami Hinase is Keiko Onuki
The best Battle Royale images
CG Entertainment
CG Entertainment
CG Entertainment
CG Entertainment
advertisement
CG Entertainment
In order not to miss any news, subscribe for free to our Telegram channel at this address https://t.me/nospoilerit.