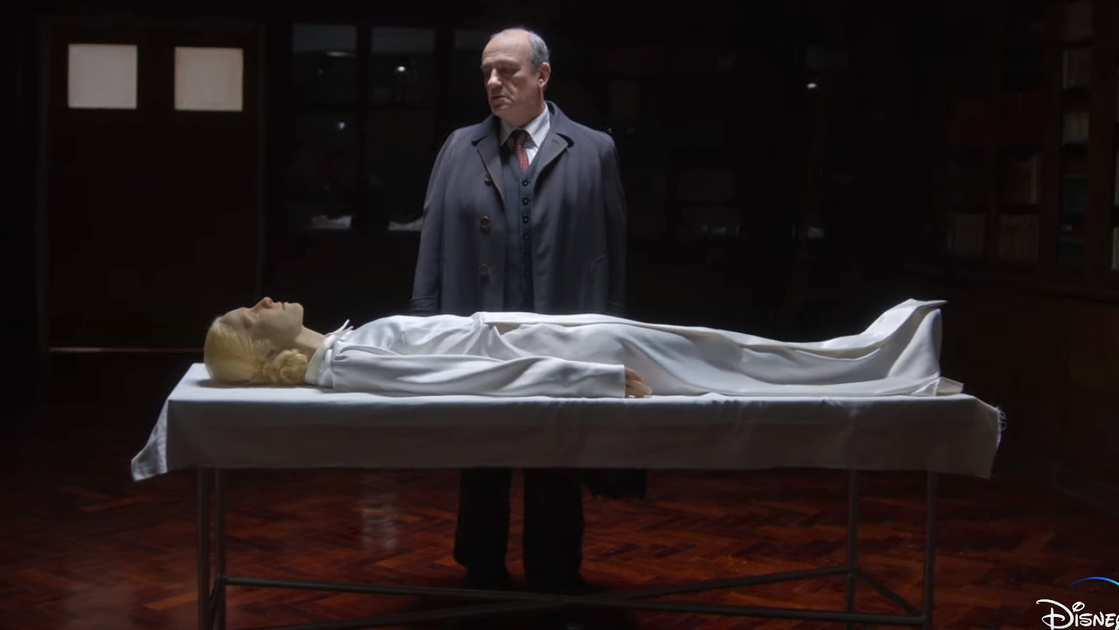 Well, it's more complex than that but the title of this article sums up the concept. Disney + has announced the release date of the new series entitled Santa Evita, which traces the true story of the embalmed body of the Argentine first lady Eva Perón, who remained without burial for three years awaiting the construction of a never completed monument. It all happened in Argentina in the late 50s and was told in a novel by the Argentine writer Tomás Eloy Martínez. From this book is obviously the series of which you can see the trailer by clicking play below:
Image not found
advertisement
Santa Evita is a 7-episode series, which will be available on the Disney + streaming service from Tuesday 26 July 2022. The date has been chosen as July 26 marks the anniversary of Evita Perón's death in 1952. The trailer is edited like a thriller in which "the bad guys" have to find out what Evita Perón's real body is, while the "good guys" have to defend the body of the Argentine first lady. In fact it was thought that the death of Evita Perón could be used as a symbol against the regime of the time. Just think that the body was hidden for 16 years!
advertisement
Salma Hayek Pinault and Pepe Támez are the executive producers of the series, while the cast includes Natalia Oreiro (Eva Perón), Ernesto Alterio (Colonel Moori Koenig) and Diego Velázquez (Mariano), with Francesc Orella (Doctor Pedro Ara) and Darío Grandinetti in the role of Juan Domingo Perón.
The series was shot in historical places in Argentina and then in Buenos Aires where Evita Perón lived. The direction was entrusted to Rodrigo García and Alejandro Maci. The screenplay, on the other hand, was written by Marcela Guerty and Pamela Rementería.
As many will remember, Evita Perón was brought to the big screen by an intense interpretation of pop singer Madonna in 1996 directed by the great Alan Parker.
Disney +