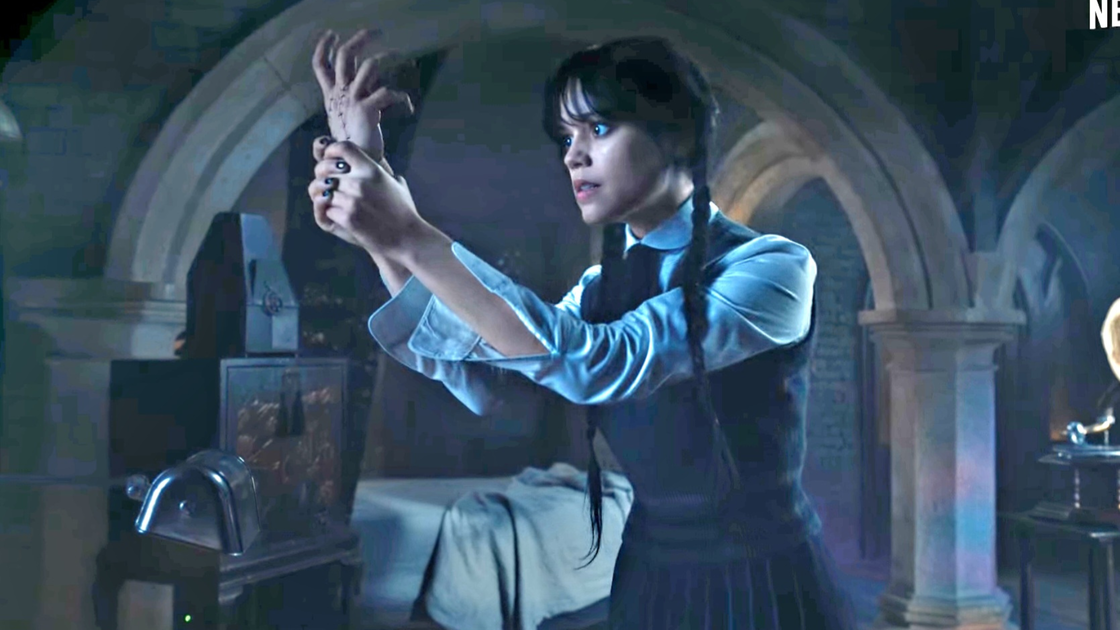 From the genius of Tim Burton in November on Netflix is ​​coming Wednesday, a new TV series dedicated to the character of little Addams, the grumpy little girl of the historic 1964 sit-com. TUDUM 2022 Netflix's main protagonist of the series Jenna Ortega, presented a short clip on the Wednesday series focusing on the character of Mano.
advertisement
The interpreters on Wednesday
The character of Wednesday Addams originates from the cartoons of the American cartoonist Charles Addams, created starting from 1938; work that later inspired various themed contents. Among them is a first television series called simply The Addams Family after the original print, which aired from 1964 to 1966. On Wednesday it was played by actress Lisa Loring who later reprized the same role in an adult version, in Halloween special with the Addams family from 1977.
advertisement
In 1991 it was the turn of the film The Addams family which also had a sequel in '93: in both films the actress Cristina Ricci was the actress, who will also be present in the cast of the Tim Burton TV series. in a different role.
In 1998 the focus is on a reunion with another film entitled The Addams Family Reunites, although for various reasons it will not be possible to bring back all the original cast. In this case, Wednesday is played by actress Nicole Fugere, who reprises her role in another television series after the film.
Coming to the present day, in 2022 it is Jenna Ortega who covers the role of Wednesday in the homonymous TV series, where she plays the teenage version of the young Addams, showing a new side of the character who in previous works was still a child.
The Wednesday TV series will be available in streaming, as scheduled of Netflix releases, from 23 November 2022.
In order not to miss any news, subscribe for free to our Telegram channel at this address https://t.me/nospoilerit.