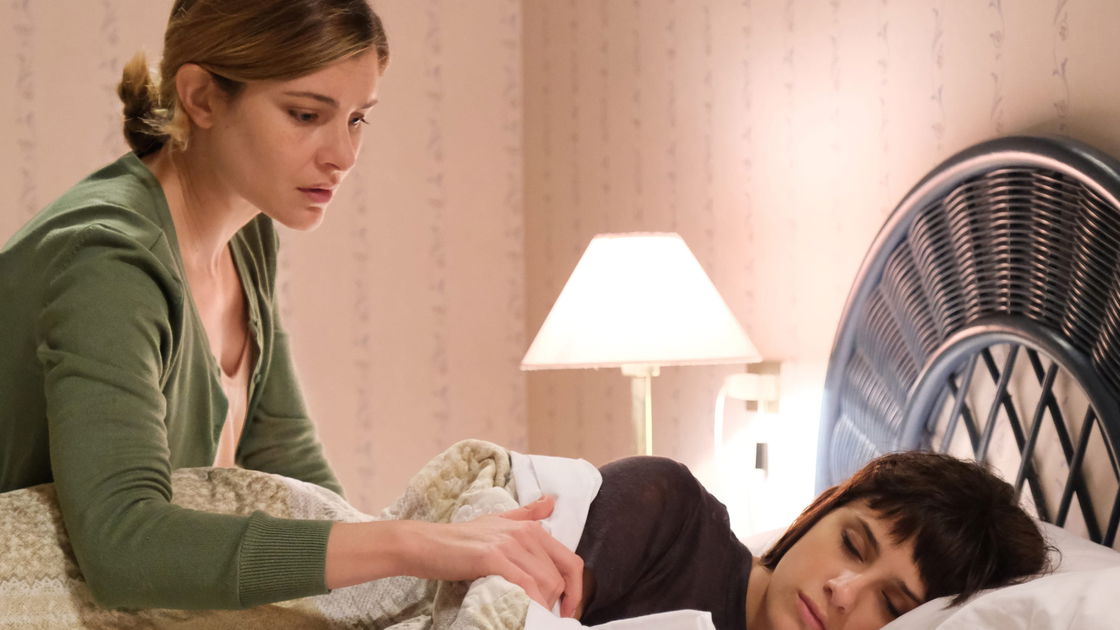 18 gifts is a film based on true story of Elisa Girotto, the mother of the province of Treviso who passed away in 2017, a woman who left a small daughter and a very tender inheritance.
Aware that she is suffering from an unfortunately incurable disease, Elisa in front of the latest prognosis did not lose heart but he thought of a list of 18 gifts, one for each birthday, to somehow accompany their daughter Alice, born in 2016, until she comes of age.
advertisement
The cue, which became news items, was captured by Francesco Amato, who made use of the collaboration of Alessio Vincenzotto, Elisa's husband, to make a film with Vittoria Puccini in the role of her mother, Benedetta Porcaroli in that of her daughter and Edoardo Leo in that of her father Alessio.
The film, released in theaters on January 2, 2020 and available on Netflix from May 2021, is freely taken from the true story for tell about an emotional investigation, a spiritual journey with one fantastic idea to Ghost to give a "second metaphysical chance" to the never developed mother-daughter relationship.
So let's discover this journey (imaginative? Real?) Of the eighteen year old Anna, who arrived with anger and frustration at her last birthday "in the company" of her mother's gifts. The girl will have the opportunity to meet Elisa for the first time.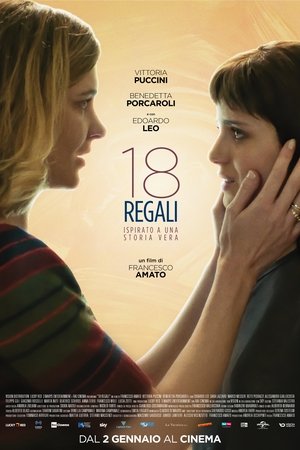 18 gifts That of Elisa Girotto is a love story. Powerful, indelible. Of a love that has the strength not to give up when everything around it collapses. Elisa was only forty when a ... Open tab
The ending of the film
Anna on the evening of her birthday makes an accident. To run over it, in a tunnel, during a rainy night, is his own mother Elisa 35 years old, driving his own car. Anna is over, no one knows how she was in 2001, and she knows the woman who generated her.
A paranormal idea that catapulted Anna into Elisa's life in the sixth month of pregnancy, on the day of the diagnosis of her illness.
Shocked after the results of the exams, Elisa, returning home, hit this mysterious girl, unaware that it is Anna who has just come of age, and is coming "from the future". The bizarre opportunity gives the two a chance to spend time together.
advertisement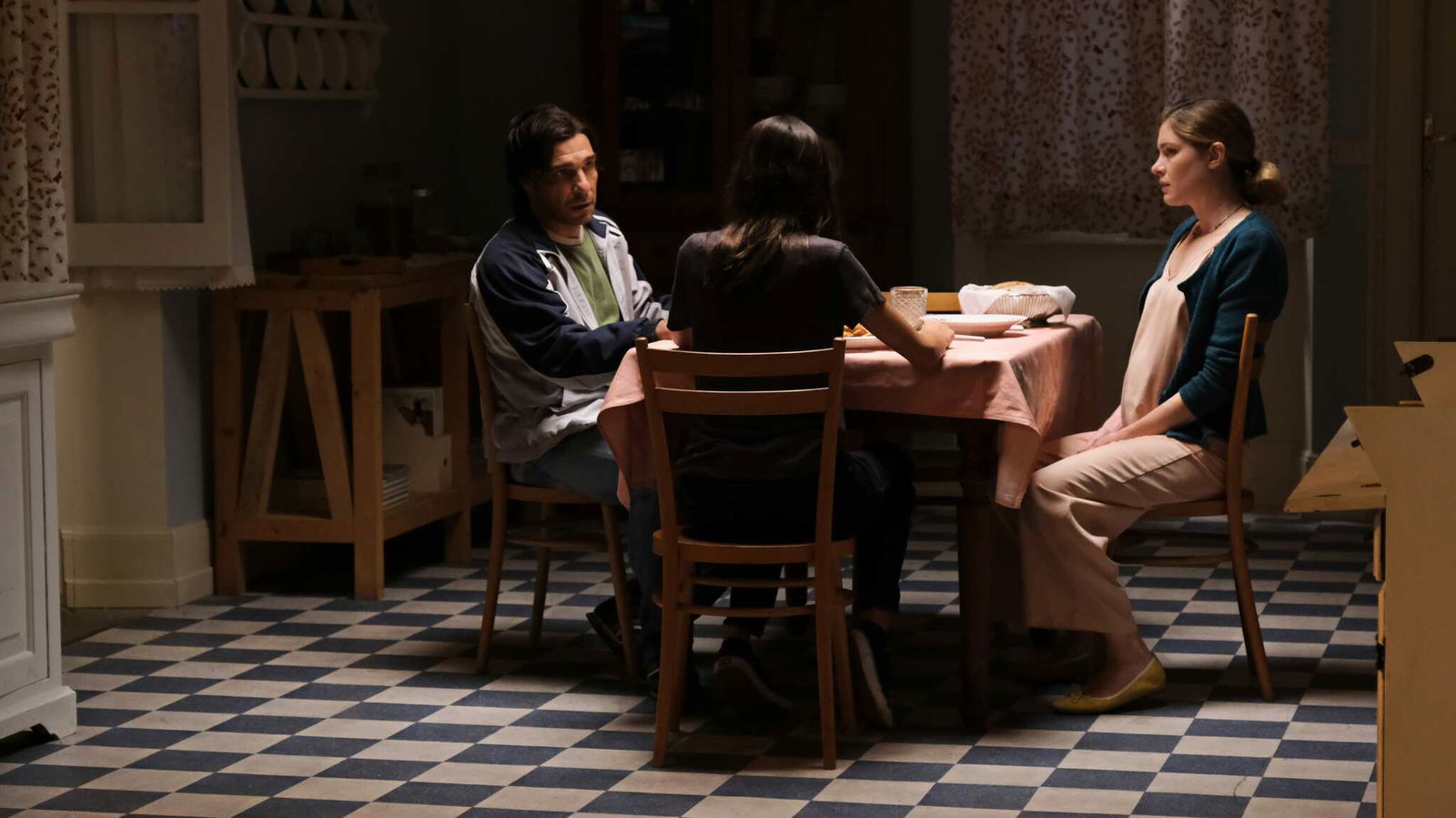 In the end Elisa and Anna cemented a relationship, made up of conflicts and approaches (just like any mother-daughter bond) and in the dressing room of a shop, when Elisa is choosing a long blue dress as her last and eighteenth gift for her daughter, Anna confesses her true identity.
The mother immediately believes her, driven by the reasons of the heart rather than by rationality (without asking too much the problem of the feasibility of such an event) and immediately after we discover that both, perhaps, have dreamed.
Elisa fell ill just outside the dressing room and the doctors decided to give her birth before it's too late. When she regained consciousness of her, in the hospital room, the woman immediately asked for Anna as an adult, but Alessio, her husband, reassured her that it was her dream and that she shouldn't. get upset.
Meanwhile Anna, following the accident eighteen years later, wakes up in another hospital room after being induced pharmacological coma. Was her meeting with her pregnant mother just a hallucination?
Lucky red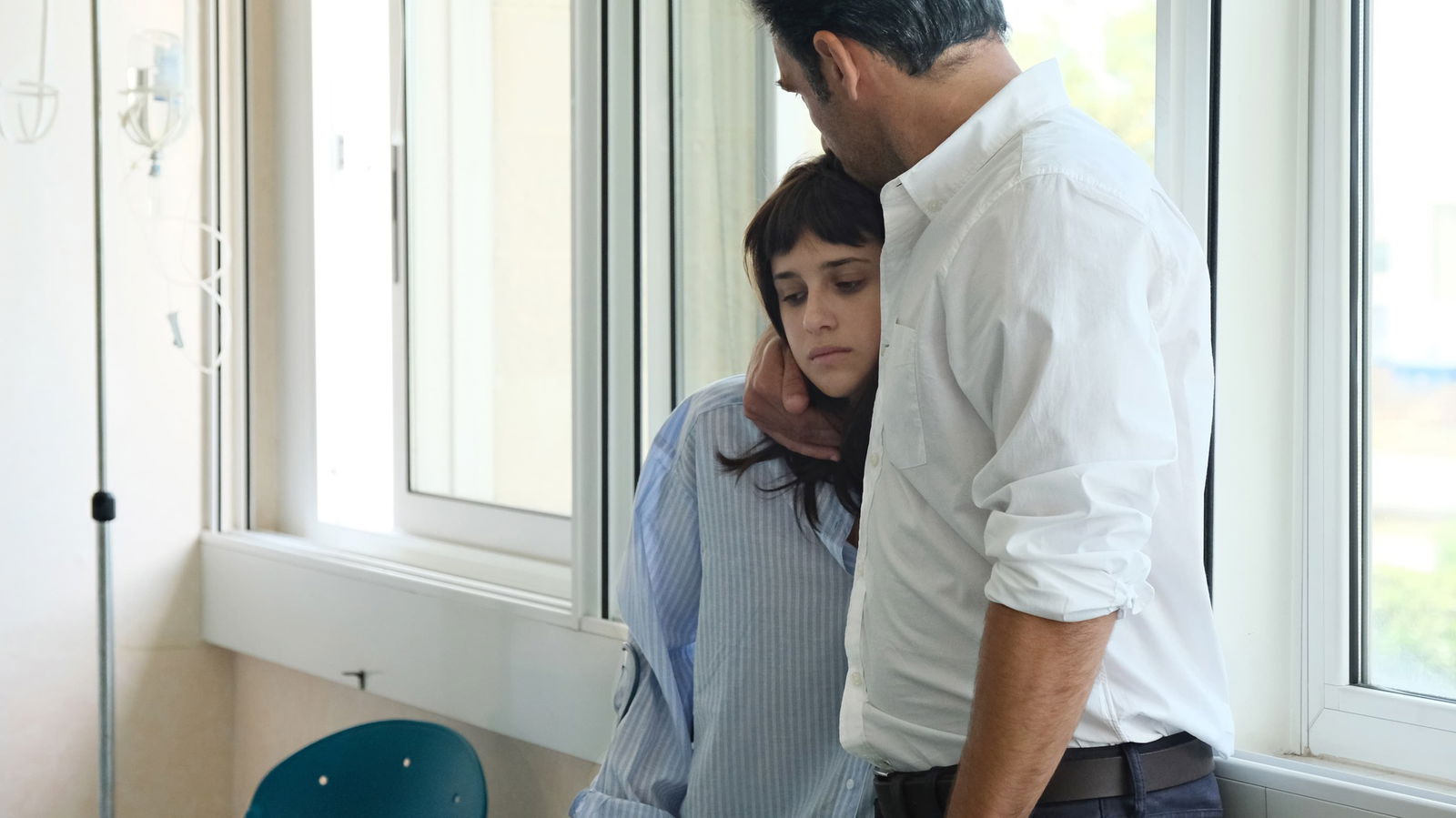 So it would seem.
advertisement
But things are different.
Anna, after those months in 2001 that end with waking up from a coma, returns to her normal life, but with a different attitude of mind. After meeting her mother, her strength and suffering, she has made peace with the idea of ​​death and is ready to celebrate her XNUMXth birthday with relatives and friends.
At home, find the final gift from Elisa. A letter, written right before the caesarean section, in which her mother tried to pass on her values, the will to live, the positive and "grateful" approach to the world, the importance of organizing oneself so as not to waste even a minute on earth, and to always maintain trust in others.
Lucky red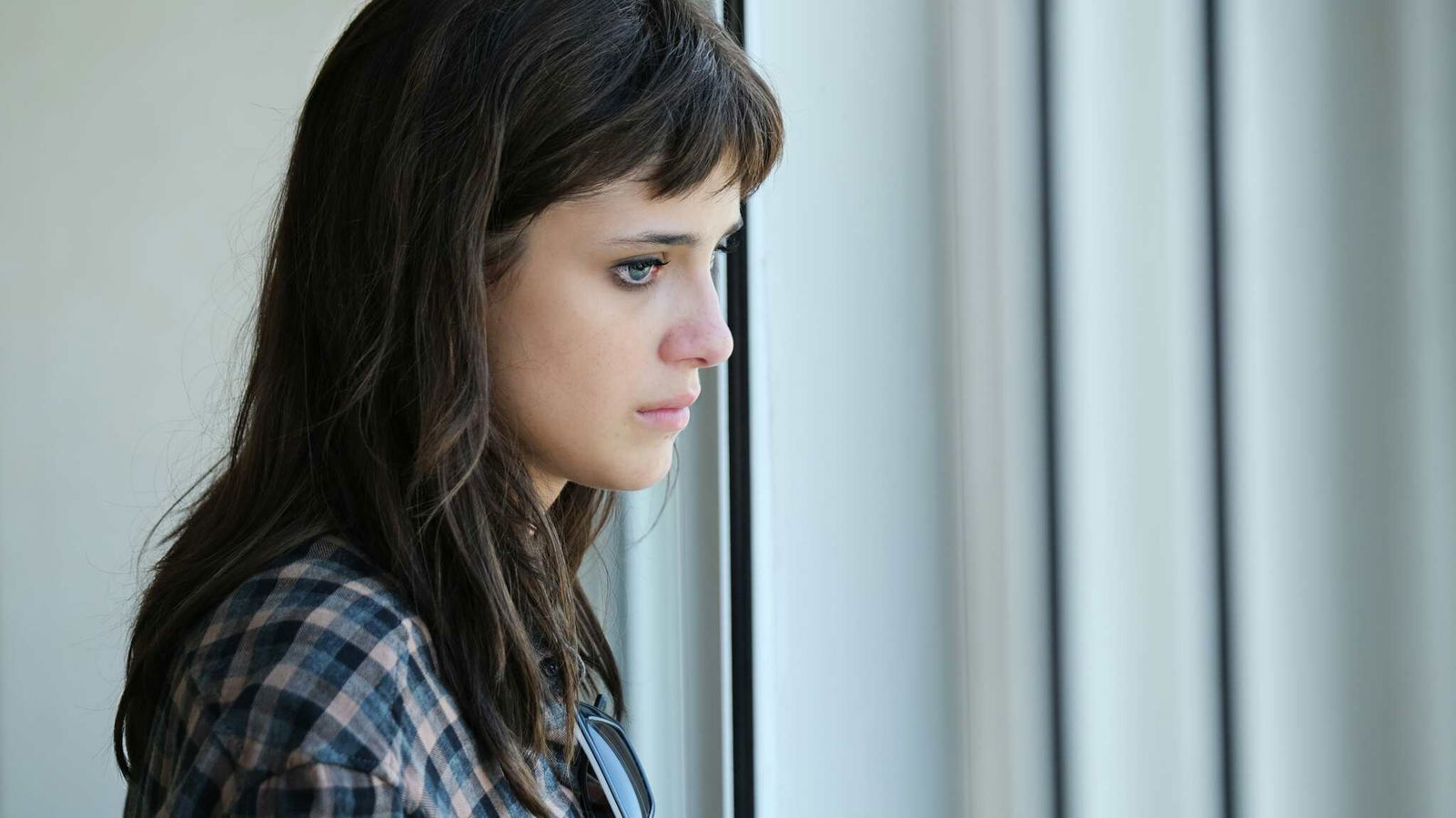 "Don't ask yourself why. There is no reason, there is only life ", writes the woman in the operating room, just before seeing her daughter for a moment and closing her eyes forever.
After this dream or journey Anna is ready to live in a different way, but before the celebrations another surprise gift awaits her: that of her father.
advertisement
Alessio has prepared them the blue dress that Elisa had chosen for her, just when Anna was confessing to her that she was her daughter. A "self revelation" that makes us understand that the girl he has not simply dreamed.
Although it is out of fashion, as she herself told Elisa in the boutique, Anna wears it with great happiness. And as she runs into the garden she remembers her phrase about her mother her, her mother that she met her in her short time travel.
"Don't you have a decent pair of shoes?"
Elisa smiles and wears the sneakers together with the elegant dress.
The explanation of the ending
The ending of 18 gifts is very straightforward and easy to understand where the discovery of the blue dress takes us.
Elisa had chosen that dress for Anna, just before giving birth (and dying) as the last of the sequence of gifts for her birthdays.
"In 18 years it will be out of fashion," his daughter commented, with her destructive approach. But then she had had a moment of emotion and had confessed to Elisa that she was the child who was about to be born.
Lucky red
A paradox to the Back to the Future but in this case we don't care in sci-fi or paranormal terms, but only and exclusively from the point of view of the heart.
Life, that life that his mother loved so much, he decided to "Give" Anna and Elisa another chance: that of spending the last months of a woman's life together, just like mother and daughter.
A few days, marked by the shock of the diagnosis received by the woman, but also full of funny, tender, dramatic, conflictual moments. In four months Elisa and Anna manage to get to know each other, clash, argue and love each other, while the mother, as a great organizer, designs the gifts: a plan ("I preferred a battery", Anna suggests), an English course, a trip.
Elisa, dying and in front of what she turns out to be her eldest daughter, does not need to understand how Anna can be there. She only cares why, and she feels grateful that her greatest wish has been fulfilled: she has met her child. Life was cruel, but in a small way it redeemed itself.
The simultaneous awakening of the two (Elisa in the hospital room, Anna in intensive care) suggests that their meeting was a suggestion born from the mind of the girl or both.
Yet somehow what we have seen is real: to testify it is the blue dress, which Anna keeps in fresh memories of her months in 2001. A symbol that makes us understand that no one imagined anything: the two met in some parallel dimension of suspension of time, just like in Ghost, crossing the boundary between life and death.
Elisa with her teachings and her letter managed to convey something of himself, of his own way of seeing the world, to Anna. But above all he taught her, with no rancor towards what a cruel fate had in store for her, to "not look back in anger", paraphrasing the song she and Alessio dance at their wedding: Don't look back in anger, by Oasis.
After reading the letter, Anna goes back to the pool and takes her most spectacular dive. Now she is ready to live.
The last joke about shoes brings history back to normal. How often do daughters hear mothers scold them for how they dress? Anna wanted this, and she got it.
Elisa disapproves of her sneakers and this paradoxically makes her very happy, right on the day she becomes an adult.
Elisa's letter
In the delivery room Elisa writes her letter to Anna, which is the latest gift, to which she attaches her own recipe for apple fritters.
Dear Anna,
my head is full of thoughts. I would like to tell you many things, what life is like and how it should be faced. I would like to transfer my way of doing and thinking to you, to be by your side in moments and in bad ones. But you can't, fate has decided this way. Maybe you are angry now: you wonder why, why you. Well, know that I wonder too. Continuously. There is no why, there is only life, and believe me it is not worth living it angry or sad. Even just because you are more beautiful when you laugh, I'm sure. This is my latest gift: this morning I dreamed that we were cooking them together, I hope you like them. We just need a pinch of love but that you will put there. I know you are thinking: "Again these gifts, what a drag!". But you don't know how good she did me to think about them, think about you, what she would help you become a better person. And I'm sorry my baby if someone did it wrong, but it was the only way to feel closer to you. Now I have to leave you. By now you have become a woman and you no longer need my gifts. But remember, even on the brightest day you will be able to see my star.
I love you madly,
Elisa, your mom
An intense and moving story, which in the finale gives hope that there is really a connection between people who love each other, stronger than the death of any tragic fate.
In order not to miss any news, subscribe for free to our Telegram channel at this address https://t.me/nospoilerit.